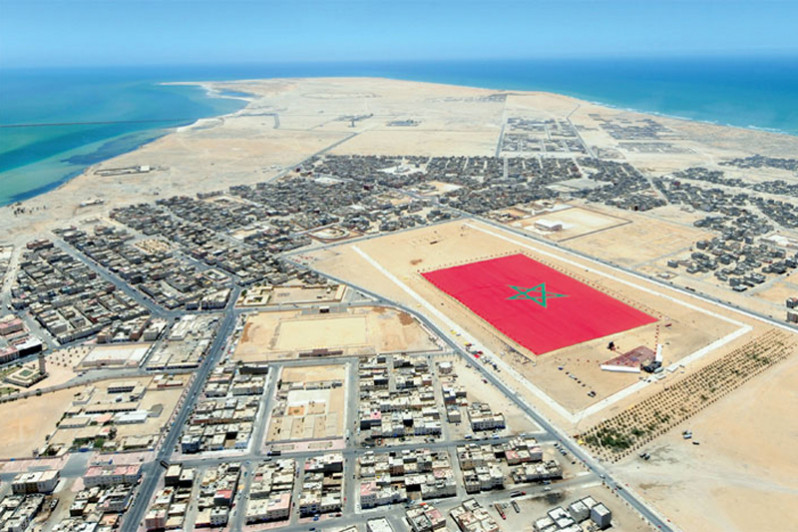 VsHis visit follows a meeting last week at the Moroccan Embassy in London in the presence of the British government's Minister of State for Food, Agriculture and Fisheries, Mark Spencer, Morocco's ambassador to the United Kingdom, Hakim Hajoie, and President Chakib Alaj. of CGEM.
The purpose of the visit of the British delegation is to gather information about the main strategic projects in the Dakhla-Ued Eddahab region, especially those included in the new development model of the Southern Provinces. It also aims to showcase the region's pace of development and progress at all levels as the "Pearl of the South".
The British delegation began their visit with a meeting with Lamine Benomar, Governor of Oued Eddahab Province, Wali of the Dakhla-Oued Eddahab Region, during which emphasis was placed on the development experienced by the region in various areas. New development model for the southern provinces, which required an investment of 77 billion dirhams (US$7.7 billion).
The British delegation then had a meeting with Yanza El Khatat, Chairman of the Regional Council of Dakhla Oued Eddahab, during which he presented the major progress made in the region thanks to the projects included in the framework of the new model of development. province. Adoption by the Regional Council of Dakhla-Ued Eddahab of an ambitious regional development program covering the period 2022–2027 for a total budget of 4.36 MMDH (US$436 million), along with the south.
During his stay in Dakhla, which will continue until Wednesday, the British investor will undertake a field tour to learn about the progress of the construction site of the Atlantic port of Dakhla. Note that the head of the British delegation, Brannon Tempest, is the founder of the two huge Oblin Green projects in Dakhla and Laayoune for an investment of $100 billion.
These projects will be carried out by Oblin CEA, a leading company specializing in the engineering, procurement and construction (EPC) of solar photovoltaic systems and wind turbines, which have the potential to expand renewable energy generation in a big way.
It will be used to make green hydrogen and green liquid ammonia to increase raw material availability and access to local jobs and general well-being.
According to the projects' initiators, this choice is explained by Morocco's long-term vision in terms of sufficient green energy generation capabilities and impressive modern infrastructure.
The project is expected to employ an estimated 5,000 workforce, of whom 85% will be Moroccan, and will integrate a large number of new renewable energy students into the new university facilities in Dakhla for 3 to 6 month courses.
Organizer. Zombie aficionado. Wannabe reader. Passionate writer. Twitter lover. Music scholar. Web expert.