The Post Office has decided not to oppose 44 of the 47 petitions filed by former subpostmasters who were convicted of false accounting, theft or fraud in a scandal that revealed serious flaws in its Horizon IT system.
Acknowledging "historic failure," Post Office Chairman Tim Parker said the agency would co-operate with the Criminal Case Review Commission, which has referred cases to the Court of Appeals for re-examination.
19 Admission was further pushed to the post office by mistakenly accusing a large number of subpostmasters of criminal activities due to incorrect records in the Horizon IT system introduced in the post office branch in 19.
The plight of the directors was exacerbated by the fact that the post office was a private prosecution authority, which in all cases referred to the victims and guardians of the controversial evidence.
Parker said: "I am sincerely sorry for the historical failure of the post office, which has severely affected some postmasters.
"The post office is re-establishing its relationship with the postmasters with reforms that can never happen again in the past.
"All postmasters are entitled to claim compensation because their convictions have been overturned. [should be] Recover as soon as possible. "
An anxiety exercise is being conducted under the supervision of external criminal law experts to identify elements that could affect the security of the trial.
Law firm Edward Fell Bradshaw and Waterson solicitor Paul Harris and Sam Stein QC, representing the three claimants, said: Failure of the post office to disclose properly.
"We hope that this is the first step in ending the justice they have received and the suffering they have suffered as a result of this trial."
Hazel solicitors, who represented 33 clients, said the appellate court would now find them guilty.
"Accepting defeat to the post office and not opposing these lawsuits is a landmark moment, not just for these individuals, but from time to time, perhaps hundreds of others," said solicitor Neil Hodgel.
"Clearing their names was their goal from day one, because their names and livelihoods were so unjustly destroyed.
"We must never forget how these people endured many years of suffering and how these complaints and convictions affected not only individuals but also their loved ones.
"We've got a clear amount of protection from the post office that people were convicted of a crime based on unsafe and unreliable evidence."
Four years after her husband Julian was diagnosed with lost cancer and 12 years after the post office convicted him of false accounting, 65-year-old Karen Wilson spoke of her determination to clear her name.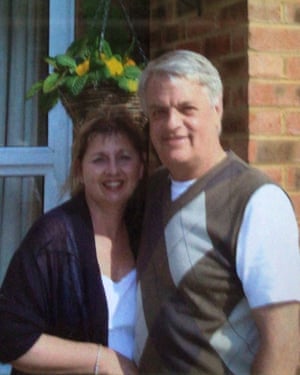 He was "cautious" when they ran the post office at Worcestershire Astwood Bank in 2001. After the first few years of profit he began to trouble the Horizon system.
He was initially "delighted" when the auditors arrived because he believed the problems would be solved. He had a deficit of more than £ 22,000 and handed over nine years of valuable accounts to auditors for investigation.
The post office fired him, saying his only option was to convict him for false accounting because it could prevent him from going to jail.
The couple had to sell their post office to pay back the missing money. "He was given 300 hours of community service and he had to clean the graveyard with other criminals. Wilson said she was heartbroken to see my husband, who had done nothing wrong, who had done nothing.
"He knew it was a system from the beginning but no one would listen. No one wanted to hear. I was determined to see it to clear his name and withdraw his overt suffix."
Organizer. Zombie aficionado. Wannabe reader. Passionate writer. Twitter lover. Music scholar. Web expert.