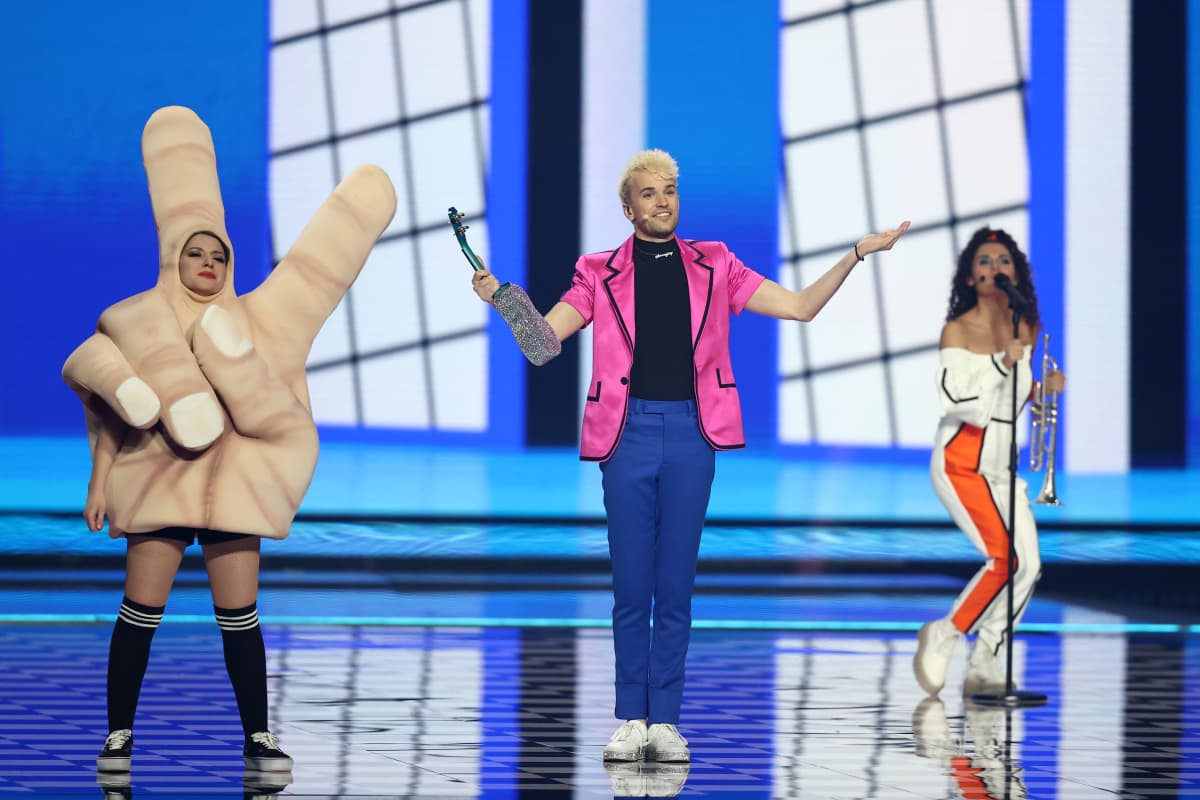 They are the gleaming winners of ESC 2021: Italian rock band Menaskin performed their song "Zitti a Buoni" at yesterday's Grand Finale and thus earned the trophy. For Germany, however, the evening was anything but good.
Jendrick Siegvert (26) scored three points with his good mood song "I Don't Feel Hate" and landed in the final spot. Is Jandric disappointed with this result? He spoke on Instagram shortly after the final.
Jendrick Siegvert: Statement on the last ESC seat
Jendrick Siegvert writes about a photo that shows him and the finger dress from behind: "If I'm honest, I thought that could happen. But the reason for getting a good seat was that I never wanted to attend ESC – that's all you know. I personally want to experience this program. Wanted to join – to celebrate music, cultures and community. "
He also thanked his fans for the lovely messages he received. Finally he teases: "And now we are starting this new chapter." Even though he has got only three points, he can be proud of his performance.
Incidentally Germany was not at the bottom of the vote. Great Britain was also unable to explain: artist James Newman (35) with "Embers" – finished last with zero digits.
Tv ninja. Lifelong analyst. Award-winning music evangelist. Professional beer buff. Incurable zombie specialist.