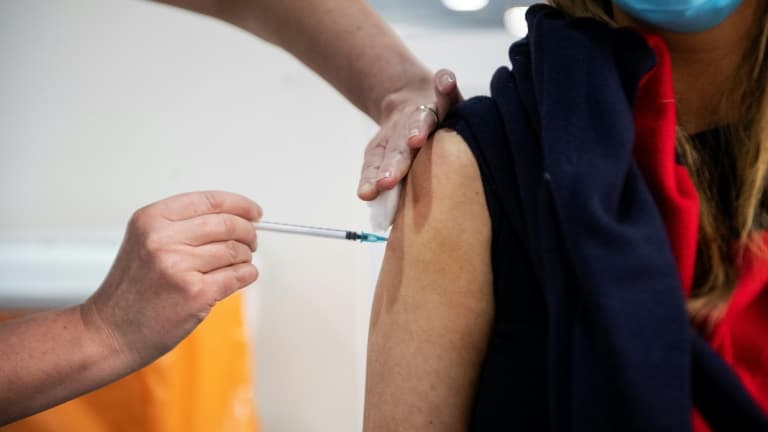 Representative samples of 1000 adults in six countries (France, United Kingdom, Germany, Japan, the United States, and Sweden) were surveyed in ten days mid-February by the CKest CNC firm.
Public support for the Kovid-19 vaccine is increasing in many countries, such as the United Kingdom, the United States, or even the very skeptical France, according to an international study published on Monday by the Cakeest CNC firm.
Studies conducted in six countries (France, United Kingdom, Germany, Japan, United States, and Sweden) show a clear upward trend everywhere compared to the end of 2020.
Highest Membership Rate in UK
Thus, in France, 59% of respondents say they are ready to receive a vaccine or have already done so last December, against only 40%. The increase in Sweden is even more spectacular, with 76% responses in favor of the question, up from 51% in September 2020. The membership rate is the highest in the United Kingdom, up from 89% in September last year instead of 65%.
On the other hand, people questioned that the effectiveness of the deployment of vaccination in their respective countries are more important. While 3 out of 4 Britons welcome the rapid implementation of vaccination in their country, the proportion surveyed is up to 32% in other countries, 32% in the United States, 22% in France and 20% in Sweden.
All of France, except France, prioritize health over the economy
Asked which countries they consider most effective in the region, it is clearly Israel, where half the population has received at least one dose, and the United Kingdom which comes out on top.
In most of the countries surveyed, the majority of respondents topped measures to maintain population safety before the economy. For example, six in 10 Britons prefer to limit the spread of the virus to protect the economy. The rate is 50% in Japan (against 18% for the economy) and 47% in Germany and Sweden (against 31% and 29% respectively for the economy). Only the French want a return to economic activity as a priority (38% against 36% in favor of limiting the spread).
Majority in opposition to organizing Olympic Games
A year after the onset of the epidemic, most of those polled remain vigilant about the possible lifting of sanctions, even in the event of a net drop in the number of cases and deaths.
Finally, the study shows that most people are opposed to holding the Tokyo Olympics this year, beginning with the Japanese themselves who want to carry out the event.
The survey was conducted in ten days mid-February on a representative sample of 1000 adults in each country. The margin of error is 3.3% for all countries.