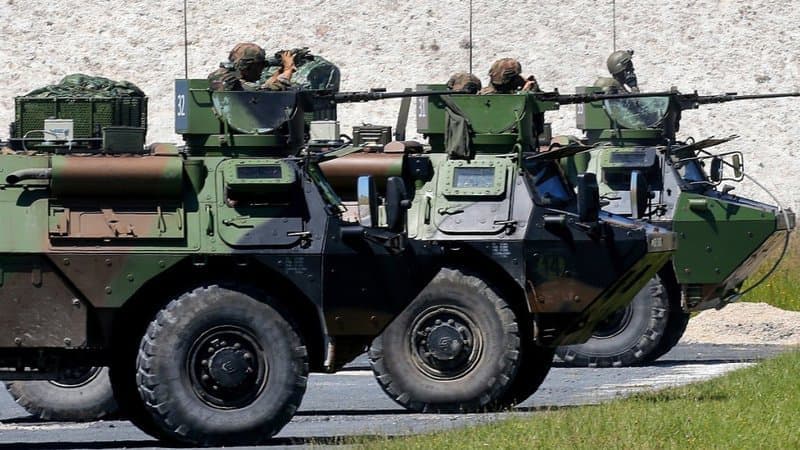 In 2020, France joined NATO member states, who devote at least 2% of their GDP to defense.
France, Norway and Slovakia joined the club of NATO members in 2020, who devote at least 2% of their GDP to their defense spending, the Alliance announced on Tuesday. Former US President Donald Trump said the "2% Club," had eleven members in 2020, said in a report submitted by Alliance Secretary General Jane Stoltenberg.
Note, however, that some partners exceeded their GDP by 2% due to the crisis caused by the epidemic, as recognized by Jens Stoltenberg. But the Ministry of the Armed Forces in France also benefited from the biggest increase in the budget last year.
Germany, the EU's largest economy, remains out of the club in 2020 with only 1.56% of its GDP devoted to defense spending. All partners have promised to increase defense spending to 2% of their GDP by 2024.
Belgium and Luxembourg behind the pack
The eleven members of the "2% Club" are the United States (3.73%), Greece (2.68%), Estonia (2.33%), United Kingdom (2.32%), Poland (2.31%), Latvia (2.27%). According to the report, Lithuania (2.13%), Romania (2.07%), France (2.04%), Norway and Slovakia (2%). Bulgaria, a member in 2019, declined from 3.3% to 1.6% of its GDP in 2020 with a drop in defense spending.
Belgium (1.07%) and Luxembourg (0.57%) are at the bottom of the pack. The leaders of these two countries dispute this calculation. "To see a country's commitment only on its financial contribution, lacks a strategic vision. It is to forget the contribution of men and material to NATO's mission." Wilmes in late January.
Later, during the meeting of NATO foreign ministers in Brussels on 23 and 24 March, the new US Secretary of State Antony Blinken should give his arguments. The sharing of military spending burden is a recurring dispute between the United States and Europeans. Donald Trump made it a controversial subject during his presidency. He was very harsh on the countries he criticized for being "failed partners" and "bad payers".
Organizer. Zombie aficionado. Wannabe reader. Passionate writer. Twitter lover. Music scholar. Web expert.