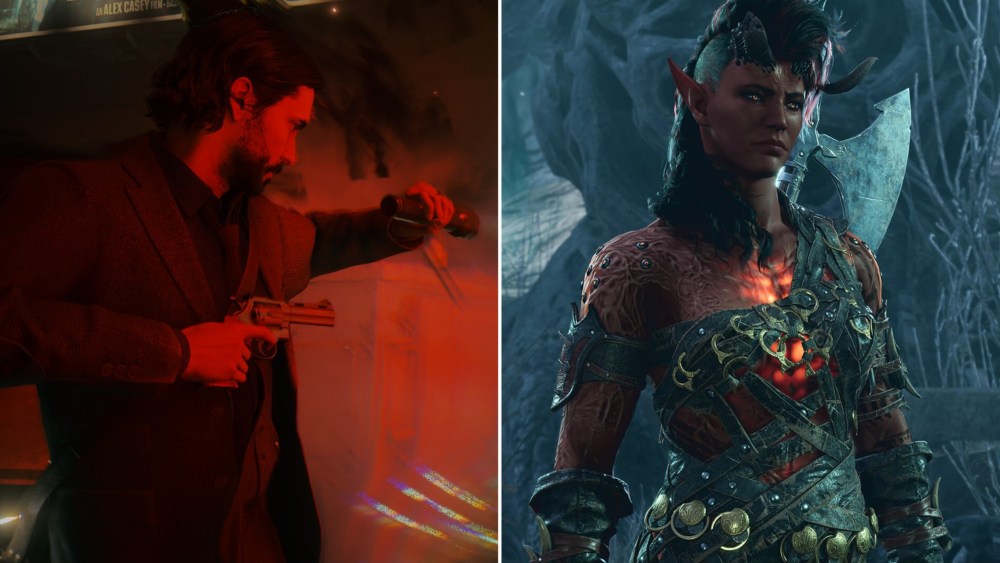 The 2023 Game Awards nominations have officially been revealed, showcasing the best games and creators in the gaming industry. Leading the pack with eight nominations each, including Game of the Year, are the highly anticipated sequels Alan Wake 2 and Baldur's Gate 3.
Joining them in the Game of the Year category are Marvel's Spider-Man 2, Resident Evil 4, Super Mario Bros. Wonder, and The Legend of Zelda: Tears of the Kingdom. These titles have captured the hearts of gamers worldwide with their innovative gameplay and captivating storylines.
In addition to the game nominations, the Game Awards also recognizes the achievements in adaptations. Films and series such as "Castlevania: Nocturne," "Gran Turismo," "The Last of Us," "The Super Mario Bros. Movie," and "Twisted Metal" have all been nominated for Best Adaptation, showcasing the successful transition of these popular franchises to the screen.
Nintendo takes the lead as the publisher with the most nominations, followed closely by Sony Interactive Entertainment/PlayStation, Xbox (which includes Bethesda and Blizzard), and Epic Games. These publishers have consistently delivered groundbreaking games that have pushed the boundaries of the gaming industry.
The 2023 Game Awards will feature nominees across 112 different games, individuals, teams, and events, spanning multiple genres and platforms. Fans will have the opportunity to cast their votes for the winners until December 6, 2023. Voting can be done through various platforms, including the official Discord server for the award show.
The 10th annual Game Awards show will be live-streamed from the Peacock Theater in Los Angeles on December 7, 2023. Gamers can tune in on over 30 platforms, including YouTube, Twitch, Facebook, TikTok Live, and X, to see who takes home the coveted awards.
The Game Awards is helmed by executive producers Geoff Keighley and Kimmie Kim, while LeRoy Bennett serves as the creative director and Richard Preuss as the director. Together, they bring their expertise and passion for gaming to create a memorable and exciting award show.
The complete list of nominees includes categories such as Game of the Year, Best Game Direction, Best Adaptation, Best Narrative, Best Art Direction, Best Score and Music, Best Audio Design, Best Performance, Innovation in Accessibility, Games for Impact, Best Ongoing Game, Best Independent Game, Best Debut Indie Game, Best Mobile Game, Best VR/AR Game, Best Action Game, Best Action/Adventure Game, Best RPG, Best Fighting Game, Best Family Game, Best Sim/Strategy Game, Best Sports/Racing, Best Multiplayer, Most Anticipated Game, Content Creator of the Year, Best Esports Game, Best Esports Athlete, Best Esports Team, Best Esports Coach, and Best Esports Event.
As the gaming industry continues to captivate audiences worldwide, the 2023 Game Awards promises to celebrate the achievements and the creative minds behind the games that have brought joy and excitement to millions of players.
Organizer. Zombie aficionado. Wannabe reader. Passionate writer. Twitter lover. Music scholar. Web expert.