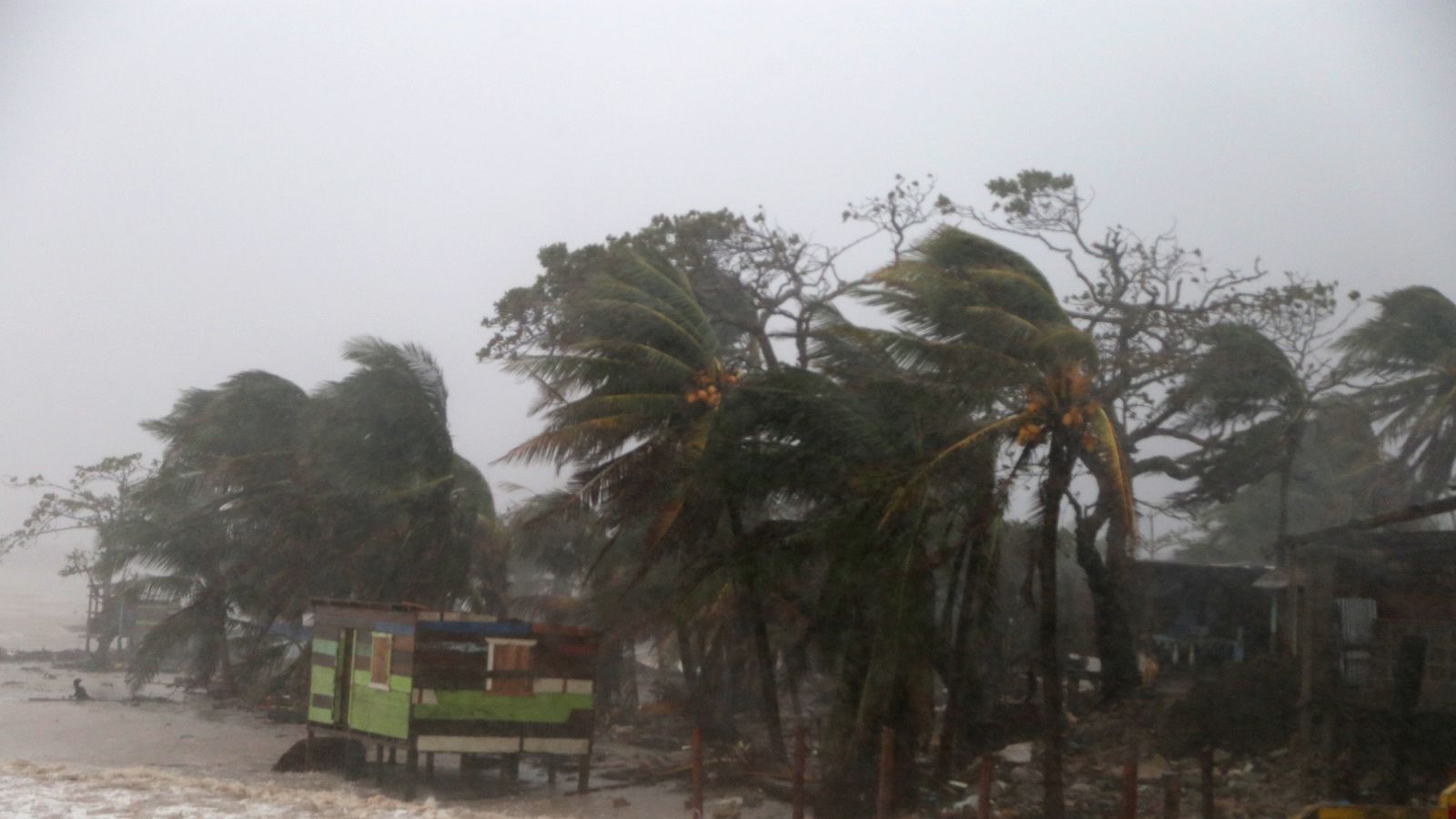 The National Hurricane Center (NHC) said Hurricane Ita hit the Nicaraguan coast with winds of up to 155mph.
The Division Four Hurricanes Hit the town of Howlover around 10pm on Monday (Tuesday at 3.40am GMT).
It is destructive where about 15 miles south Hurricane and At least 200 people were killed and several others were missing in the early hours of the month.
Hurricane Ita was slightly weakened by the five-section storm when it spread to the coast of Central America, but forecasters warned of "life-threatening storm festivities" as well as "catastrophic winds, flash floods and landslides."
In neighboring Honduras, forced evictions began before the weekend, and by Sunday night, 3,500 people were reported to be in 3,379 shelters in the northern region alone, while the entire country is on high alert.
Nicaraguan officials said about 1,500 people, including about 50 children, had been evacuated to the north-east of the country, including all of Kayo Miskito, by Sunday afternoon. Authorities say 83,000 people in the region are at risk.
Local media reports said people were being evacuated in wooden boats, carrying small children as well as dogs and chickens.
Residents fleeing their homes said they feared their property would not rise to the Itea soon after they had already taken the battery from it.
Its heavy rainfall fills the soil with water and increases the risk of new landslides and floods.