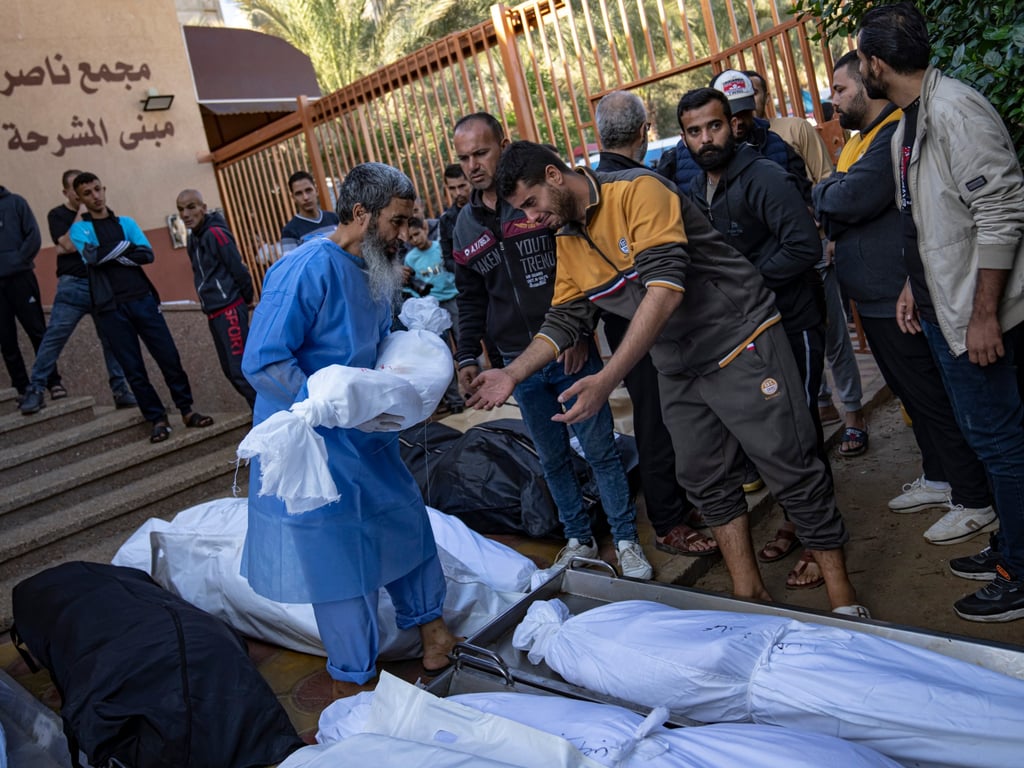 Israeli Air Raids Target Schools in Northern Gaza, Killing Dozens
In a devastating escalation of the conflict, Israeli air raids have targeted two schools in northern Gaza, resulting in a high number of casualties. The al-Fakhoora School, run by the UN Relief and Works Agency for Palestine Refugees (UNRWA), and another school in Tal al-Zaatar were attacked by Israeli forces.
According to the Palestinian Ministry of Health, the attack on al-Fakhoora School alone resulted in the death of at least 50 people. The use of schools as shelters by hundreds of people fleeing Israeli attacks made the attacks all the more tragic.
The assault on al-Fakhoora School took place in the early hours of the morning, while the attack on Tal al-Zaatar occurred later in the day. Both events caused hundreds of casualties, with an estimated death toll of 200 as a result.
Despite the Israeli military's urging for Palestinians to move from north Gaza for their safety, the air raids continued to focus on central and southern areas of the territory. This disregard for civilian lives has sparked outrage and condemnation from the international community.
The ongoing Israeli air and ground campaign in Gaza has already displaced approximately 1.6 million people, according to United Nations figures. Palestinians, caught in the crossfire, have been forcibly uprooted from their homes, causing a humanitarian crisis of immense proportions.
Palestinian officials claim that the Israeli campaign has caused the deaths of at least 12,000 people, including 5,000 children. These alarming figures highlight the devastating impact of the conflict on the civilian population and call for urgent action to protect innocent lives.
As the situation in Gaza continues to worsen, diplomatic efforts to de-escalate the conflict have intensified. The international community, including the United Nations, has called for an immediate ceasefire and an end to the violence. However, a lasting solution to the Israeli-Palestinian conflict seems elusive, leaving innocent lives hanging in the balance.
Insider Wales Sport will continue to monitor the situation in Gaza and provide updates on any developments related to the ongoing conflict.