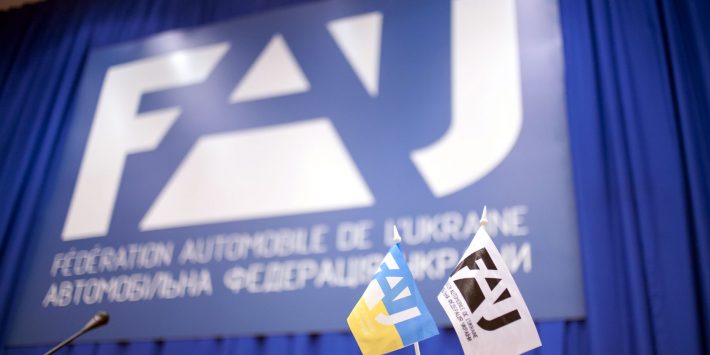 The Ukrainian Automobile Federation has asked the FIA ​​to ban Russian drivers from all motor racing and sanctions against Russia by return mail.
This is what can be read on the official website of the Automobile Federation of Ukraine that published the letter it received from the FIA, and the response it gave in return.
Ukrainian Federation wants sanctions for Russia
After Russia invaded Ukraine last Thursday, the United States, the European Union, the United Kingdom and other countries imposed sanctions against Russia in response to the conflict. Today the FIA-affiliated Ukrainian Automobile Federation asked the world motorsport governing body to bar Russian competitors from participating in the events.
"Dear President, Dear Leonid (Editor's Note/Leonid Kostyuchenko, FAU President)! After hearing the news of Russia's attack on Ukraine this morning, especially the bombing of Kyiv, I wanted to make sure that you and the entirety of the automobile The Federation of Team Ukraine is safe and sound. You can be sure of my full support and the support of the FIA. Please do not hesitate to contact me for any assistance." Mohamed Ben Sulayem, the new president of the FIA, wrote by mail.
In response, the Ukrainian Automobile Federation is asking the FIA ​​to exclude all members from both countries (Russia and Belarus) and to prohibit their license holders from participating in events outside their borders. The measure would prevent Haas driver Nikita Mazepin from continuing his Formula 1 career. Team principal Gunther Steiner admitted last week that his driver could be replaced.
In a response letter, members of the Automobile Federation of Ukraine and FAU President Leonid Kostyuchenko on behalf of himself expressed sincere gratitude for the words of support.
"Despite the fact that Kyiv and most of the Ukrainian city are under fire from cruise and ballistic missiles, with casualties and especially among civilians, FAU personnel continue to perform their duties online from their actual locations" Can we read on official website.
"Given the current situation, the FAU is preparing a proposal for possible FIA ​​support measures for the post-conflict period, when all state resources will be directed towards recovery."
At the request of FAU members, it is required:
– a ban on the use of state symbols of the aggressor countries of the Russian Federation and the Republic of Belarus in FIA and FIA-sanctioned competitions;
– a ban on the organization of authorized FIA competitions on the territory of the Russian Federation and the Republic of Belarus;
– prohibit competitions represented by the RAF and the RAF in the territories occupied by Ukraine;
– exclude all members of the Russian Federation and the Republic of Belarus from the FIA;
– to exclude from FIA commissions all persons representing organizations of the Russian Federation and the Republic of Belarus;
– Prohibit all license holders issued by the RAF and BAF from participating in competitions outside the Russian Federation and the Republic of Belarus.
Alcohol maven. Incurable pop culture specialist. Communicator. Gamer. Certified explorer.