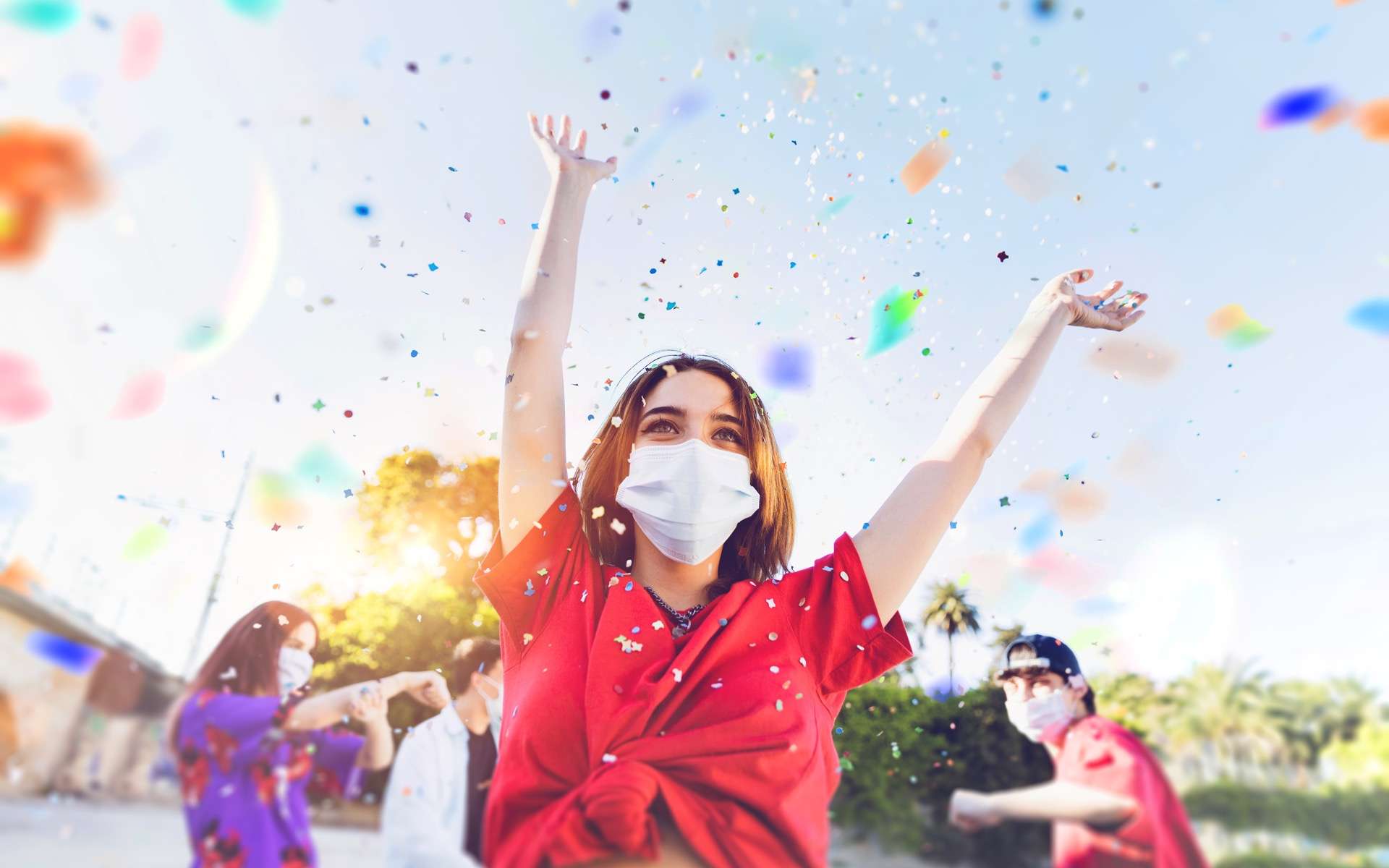 Wednesday 19 May marked a comeback of sorts "normal life". But, how do you look after Covid? "normal life" ? Without limit, with precaution or not immediately? How does the party fit into your personal schedule again? These are the questions that have been asked to you recently on the EDF Pulse&You platform. So, don't hesitate to share your wishes and your feelings.
After weeks, months of closure, this time, that's it. Cafes, bars and restaurant terraces have been reopened. A new, eagerly awaited phase of deconfinement but are we really ready to rediscover moments of bliss? To celebrate again, as it was before Covid? That question has been raised by a new co-ideas campaign launched this Wednesday, May 19 on the EDF Pulse & You platform.
let's remember that this forum was created 5 years ago with the aim of bringing together « Pulsar » ! But who are they? EDF Project Manager, start up And individuals are eager to share their experiences and ideas to envision the world of tomorrow.
This time Pulsar When a return to almost normal life is announced, they are invited to exchange their testimony, their feelings, their feelings. This promise of rediscovered intimacy of newly shared moments, how do you live it? what are you feeling? What are the feelings that inspire you? Will your parties taste different? Do you have any great tips to share? Don't hesitate to share your state of mind with the community.
Because, if it seems like everyone is eagerly waiting for social spaces to reopen, the comeback "normal life" May not be as simple and natural as one might think. Online, some are already showing their unease. they say they are now "astonished" When they see people kissing each other, it's touching. they believe they will need it "Learn to live in society", from "Learn to Believe". That meanwhile they are not ready to set foot in the crowd!
Difficult to predict party's future
Others, on the other hand, expose their irresistible need " let it go ". the desire to "hit the spot". Finally to meet new people again. To completely restrain their emotions.
How will we celebrate in 2021? Share your opinion with us!
A final group of people, finally, in an intermediate position, carefully consider returning to the party. The possibility of partying again as soon as possible, provided you take necessary precautions such asuse of hydro-alcoholic gel or limit the number of participants. Or even the organization of outdoor parties, closer to nature. Thus, it seems that things want to organize themselves primarily according to how people experienced the pandemic and the gradual lockdown.
But sociologists, for their part, believe that there should be no dire consequences for this suspension of leisure rhythms. Provided that life can soon resume as before. Because if the French, for a while, want to imagine "Later World", today they just seem to want « live as before». Sociologists also reassure people who are bored with small committees. Believing that things will gradually, according to the rules, return to their place. Small party places are likely to emerge. But the big festive celebrations will not disappear. Because we should not forget that the economy of the party is also growing. heavily dependent on vaccination "disappear" The coronavirus responsible for this never ending covid-19 pandemic.
For more information about this co-idea campaign and the winning endowment, visit the page of redo the party.
The theme was carried out in partnership with EDF teams.
_
Together we can change the world. Or at least develop it in the right direction. Futura's team is convinced of this. That's why she invites you to discover this co-innovation initiative: EDF Pulse & You Platform. An opportunity to share your ideas for a sustainable future and invent the world of tomorrow.
—
Discover Covipod, a podcast dedicated to coronavirus news
attend every two weeksJulie KernFor the latest news and an overview of the measures adopted to combat the pandemic, health journalist with a master's degree in infectious disease.
—
Interested in what you just read?