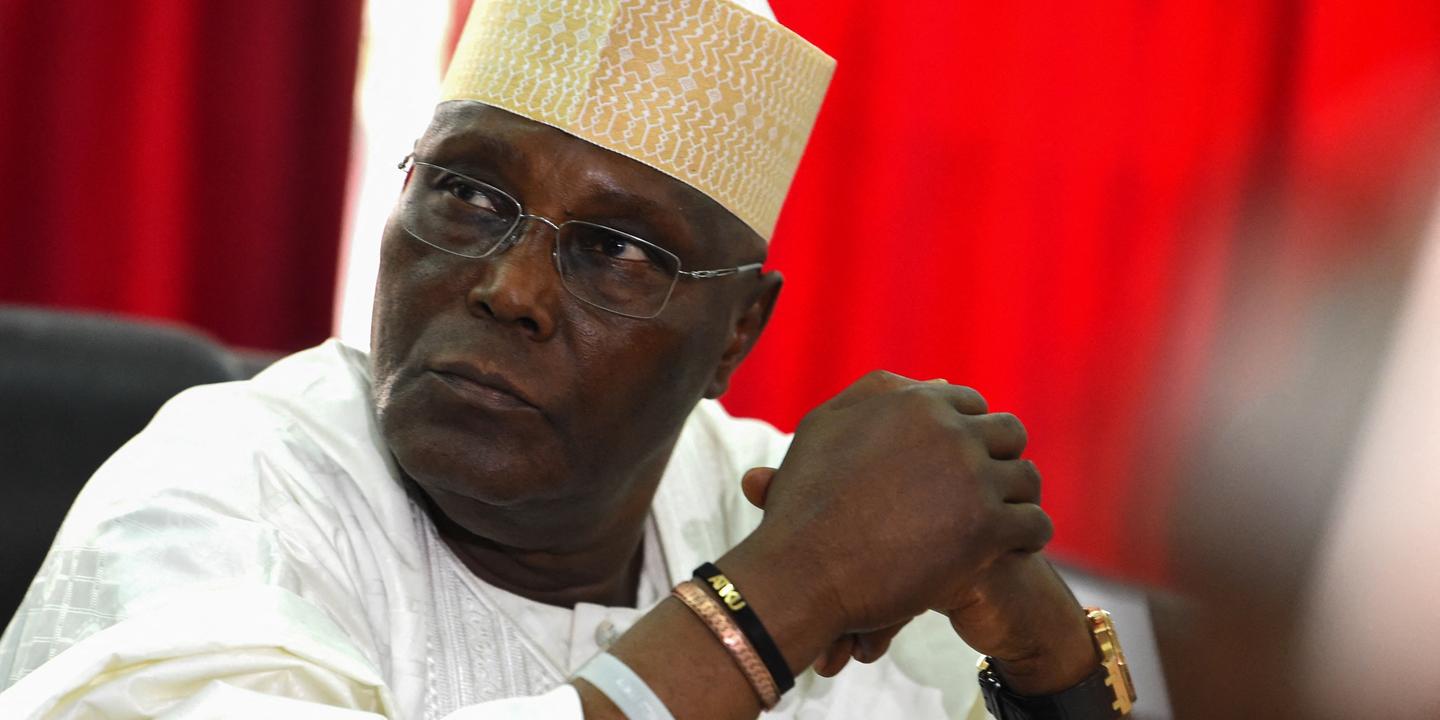 Nigeria's leader of the opposition and former vice-president Atiku Abubakar announced on Wednesday 23 March that he would be a candidate for the 2023 presidential election to succeed President Muhammadu Buhari.
At 75, this sulfur-rich and wealthy businessman wants to run for the sixth presidential election in Africa's most populous country in a span of three decades. He is considered by civil society organizations to be one of the most corrupt Nigerian politicians.
read also
Articles reserved for our customers

Nigeria on the verge of blackout due to rising fuel prices
"Currently, Nigeria is a sinking ship, it must be rescued immediately. Therefore, I am pleased to announce my candidacy for the post of President of the Federal Republic of Nigeria."Abubakar said at a news conference in the capital Abuja.
Mr. Abubakar said he wants to make security, economy and education his priority in this federal republic, while emphasizing decentralization. Head of the People's Democratic Party (PDP), the main opposition party, "Atiku"As Nigerians call him, the president lost to Buhari in 2019.
Security, big issue in election
Less than a year from the election scheduled for February 2023, no favorites have yet emerged, despite candidacy announcements by well-known politicians such as Bola Tinubu, the former Lagos governor and head of the ruling party, the Congress of Progressives (APC). .
Security will be a major issue in the elections as the country is plagued by widespread insecurity. The Nigerian military is deployed on several fronts, particularly in the north-east, the scene of jihadist insurgency for more than ten years, and in the north-west where criminal gangs rob, kidnap and kill residents.
read also
In northwestern Nigeria, the army struggles to counter the "bandits"
Higher costs of living, yet another series of general power cuts and rising fuel prices will also weigh on as Nigerians fail to take advantage of the oil resources of their country, Africa's top producer of black gold.
In an effort to divide the country between a Muslim north and a Christian south, and where about 250 ethnic groups live, a vague rule provides for a presidential rotation between candidates from the north and south every twice. But Mr. Abubakar, former customs chief and vice president (1999–2007), is from the north, just as President Buhari has announced after two terms that he will not run again.
In order not to miss any African news, subscribe to the newsletter "World Africa" from this link. Every Saturday at 6 a.m., find a week's worth of news and debates covered by the editorial staff "World Africa",
Internet geek. Wannabe bacon enthusiast. Web trailblazer. Music maven. Entrepreneur. Pop culture fan.