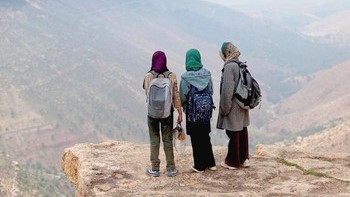 Teach school children and college students in rural areas what an atom is made of; Give them the opportunity to conduct elections among schoolchildren, to form the office of their school's scientific club …, a condition that the Moroccan Association of Small Resourceful (AMPD) has launched through 21 schools and colleges. Its "Science in Rural Areas" program.
Many public, private, academic, collaborative and institutional partners support this program of learning about scientific culture and democracy. Democracy is the gateway to respect for basic human rights. Starting at an early age is the best way to be sure of their practice into adulthood.
The combination of scientific practice and victory over elections is evidence of AMPD, inspired by its educational approach by several global scientific movements such as the French Association of Small Resourceful (AFPD) or MILSET, the Mouvement International des Loisirs Science and Technology.
What is it really?
They are 500 schoolchildren and college students, grouped together in scientific clubs in their schools, supported by a local or regional association, supervised by scientific leaders of AMPD or students of the University Mohammed V, The scientists concerned work together to complete the project. For technology, environment, chemistry, astronomy, sanitation or health.
The projects are displayed at the end of the school year, during a ceremony, at the Villa des Arts in Rabat, where the 3 best models are honored and many other prestigious establishments in the state are visited.
Of course, scientific manipulations to understand and explain technical or scientific phenomena of great complexity intensify curiosity, intelligence and a sense of discovery in school children and college students; However, in addition to this, it teaches them the meaning of perfection, creativity, group work to develop an achievement that they are always very proud of.
The work of scientific mediation, supported by the Association Marocaine des Petits Débrouillards (AMPD), opens the way and appetite for schoolchildren and college students and promotes the development of budding scientific researchers. National and international partners such as the Swiss Drosos Foundation, as well as Moroccan economic operators, such as REDAL, ONCF or the German collaboration GIZ, place their faith in a methodology that has been thoroughly tested and mastered by the Moroccan Association of Little. Resourceful (AMPD).
"AMPD" method
Following agreement and support from the Regional Academy of Education and Regional Training, directors of schools and colleges are requested, teachers volunteer to supervise children, parent associations are included, for all students to participate. A call is started for and AMPD provides these schools. With scientific facilitators equipped with attractive and innovative teaching tools.
Similarly, scientific discovery programs are scheduled at natural sites, companies or public and private establishments.
AMPD's "Science in the Rural Areas" program has been in existence for three years now, it has been successfully implemented in 21 schools and colleges in the region of Rabat, Saale, Kenitra, Khemiset, Sidi Kasem and Skirrat and is the ultimate strategic ambition of AMPD The U.S. today moves from a regional program to a national program, so that the learnings of scientific culture and democracy can become a breeding ground for budding scientists who are illuminated by training on human rights.
All this will undoubtedly lead to the emergence of executives and leaders who will lead with the development of Morocco towards new promising horizons, completely in line with the New Development Model (NMD).
Visit the scientific clubs formed in 21 schools and high schools in the cities of Rabat, Saale, Kenitra, Skirrat, Khemiset and Sidi Qassem, you will see for the first time that there are real breeding grounds for the emergence of the skills of young budding researchers.
Analyst. Amateur problem solver. Wannabe internet expert. Coffee geek. Tv guru. Award-winning communicator. Food nerd.