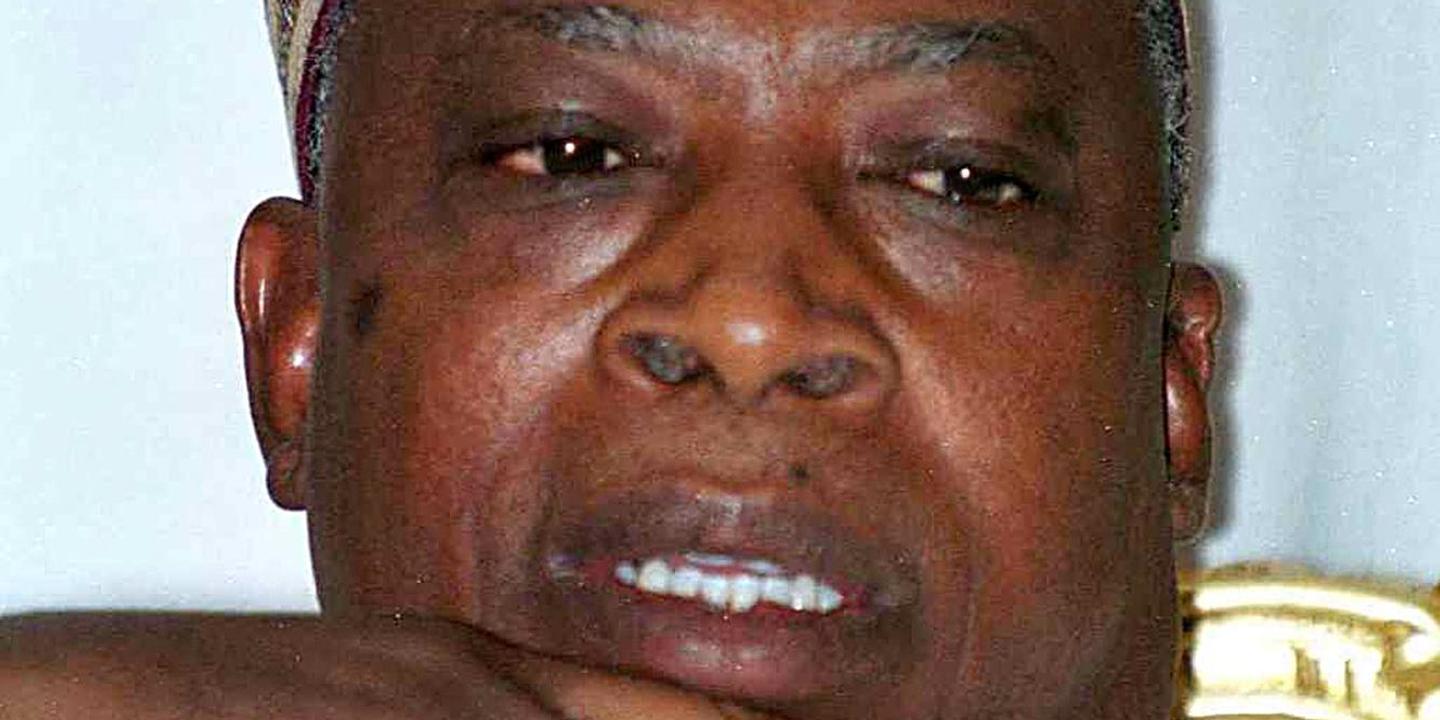 Nigeria's ruling All Progressives Congress (APC) party has named a new leader at a national convention to address discord ahead of 2023 elections in Africa's most populous country.
The APC convention is the final stage before the primaries to nominate a presidential candidate later this year. Head of State Muhammadu Buhari, elected in 2015 and 2019, will step down after two terms.
Read also:
Nigeria: Sixth presidential candidate Atiku Abubakar
On Saturday 26 March, thousands of supporters and delegates gathered at a stadium in the capital Abuja. According to the APC's electoral committee, late at night, a consensus was reached to appoint as the head of the party, Abdullahi Adamu, a senator who had the support of Mr. Buhari.
"I had to intervene in a leadership crisis that was going to create confusion"Buhari said in a statement. We must avoid political exaggeration and not let our differences break down and let the party down. ,
deep talk
The leadership change in the APC has triggered intense talks in recent weeks, with particularly powerful governors of states and key party figures trying to reach a consensus. Formed from a multi-party coalition in 2013, the APC managed to dominate the long-ruling People's Democratic Party (PDP) in 2015, which was then grappling with its internal divisions.
Muhammadu Buhari, a former army general elected on a promise to improve the security situation and fight corruption, is leaving office with a very critical record. Nigeria is still battling a jihadist insurgency in the country's northeast, while the northwest has been hit hard by the criminal gangs behind a series of massive bombings and kidnappings.
read also
In northwestern Nigeria, the army struggles to counter the "bandits"
Africa's largest economy is struggling to recover from a health crisis, with persistent fuel and electricity shortages affecting economic operators, but Nigerians are also burdened by the cost of living. Several presidential candidates have already declared themselves, including former Lagos governor and APC strongman Bola Tinubu and former vice president Atiku Abubakar.
In order not to miss any African news, subscribe to the newsletter "World Africa" from this link, Every Saturday at 6 a.m., find a week's worth of news and debates covered by the editorial staff "World Africa",
Internet geek. Wannabe bacon enthusiast. Web trailblazer. Music maven. Entrepreneur. Pop culture fan.