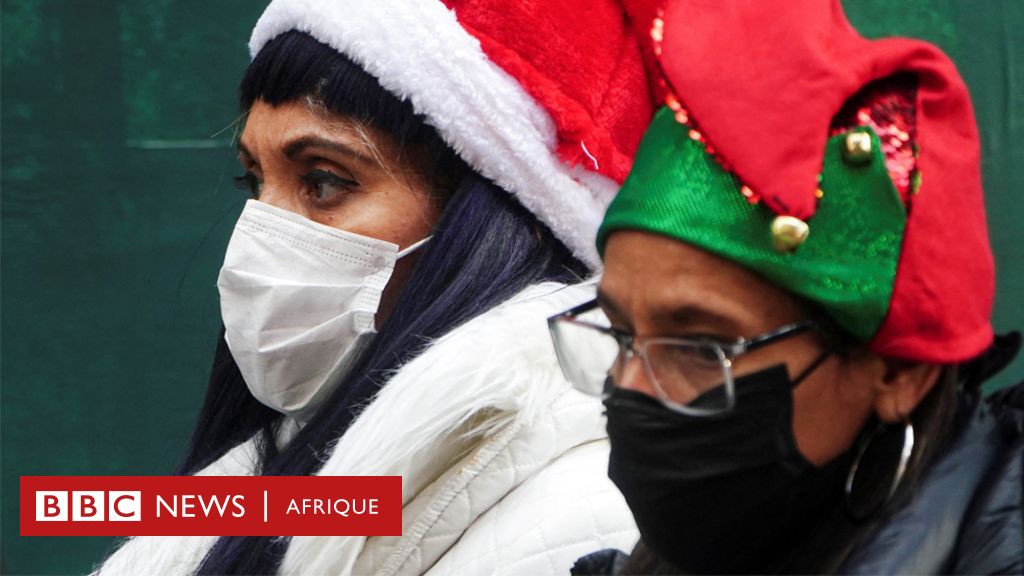 The World Health Organization (WHO) has urged people to cancel some of their holiday plans to protect public health, as the Omicron variant spreads around the world.
"A canceled event is better than a life cancelled," said WHO chief Dr Tedros Adhanom Ghebreyesus, adding that "hard decisions" have to be made.
Several countries have taken steps to try to contain the spread of the variant, including imposing travel restrictions.
In the United States, the Omicron variant is now dominant and accounts for 73% of new infections.
President Joe Biden is expected to address the nation on Tuesday, but the White House has said he has no plans to "confine the country."
The country's leading infectious disease expert, Dr. Anthony Fauci, previously warned that Christmas trips would increase the spread of omicrons, even among fully vaccinated people.
Americans are now advised not to travel to more than 80 countries on the Centers for Disease Control and Prevention's very high list for COVID-19, including almost all of Europe.
France and Germany are among countries to impose travel restrictions to fight Omicron, while the Netherlands has imposed stricter controls during the Christmas period.
In the UK, Prime Minister Boris Johnson said on Monday that the government should "reserve the right" to introduce new rules in England due to a surge in Omicron cases, but did not announce any news restrictions.
Mayor Sadiq Khan said New Year's celebrations in London's Trafalgar Square have been called off "in the interest of public safety".
And on Tuesday, New Zealand postponed a gradual reopening for international travel until at least the end of February.
At a briefing on Monday, Dr Tedros said there is now evidence that this variant was spreading "much faster" than the previous major version, Delta.
The WHO has also said that it would be "foolish" to conclude based on preliminary evidence that Omicron is a lighter version.
Dr. Tedros said, "We are all sick of this pandemic. We all want to spend time with our friends and family. We all want to get back to normalcy."
But he added that all "leaders and individuals" have to make difficult decisions to protect people, including canceling or postponing events.
"It's better to cancel now and celebrate later than to celebrate now and mourn later," Tedros said.
He also said that the pandemic could end in 2022, if 70% of the population of every country in the world is vaccinated by the middle of next year.
He also said that China, where the pandemic is believed to have started in 2019, needs to provide more data on the origins to contribute to future pandemic policies.
Internet geek. Wannabe bacon enthusiast. Web trailblazer. Music maven. Entrepreneur. Pop culture fan.