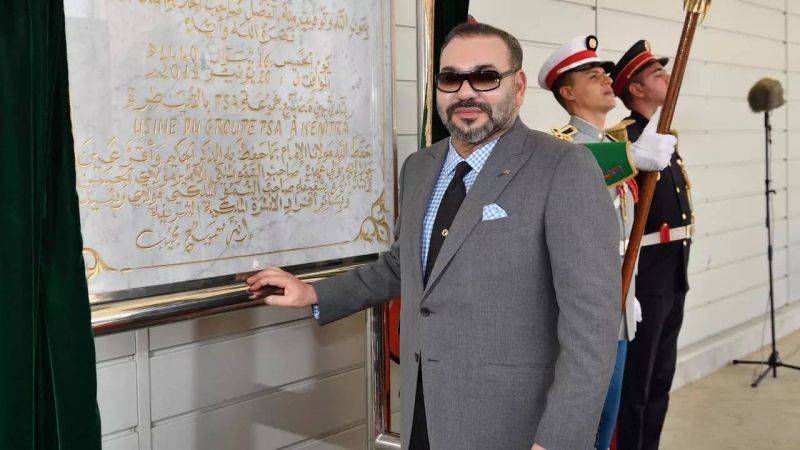 Morocco's King Mohammed VI on Wednesday sent his "heartfelt congratulations" to the new head of the Israeli government, Naftali Bennett, more than six months after the two countries resumed diplomatic relations. The greetings were sent on a day when a delegation from the Palestinian movement Hamas, led by the head of the political office, Ismail Haniyeh, is expected to arrive in the state.
According to an official statement, the king addressed the new head of the Israeli government with "heartfelt congratulations on his election to the position of Prime Minister of the State of Israel and best wishes for success".
Naftali Bennett thanked the Moroccan king and said he was "determined to strengthen Israel-Moroccan relations in all areas," according to a statement from his office.
In late December, Morocco became the fourth Arab country, under the encouragement of the United States, to normalize its diplomatic relations with Israel, in exchange for American recognition of its "sovereignty" in the former Spanish colony of Western Sahara. .
Mohammed VI also told Mr Bennet of "the determination of the Kingdom of Morocco to continue its role (…) in favor of a just and lasting peace in the Middle East".
Bennett responded, "Israel views Morocco as a friendly country and an important partner in the region's peace and security efforts."
The program of the Hamas delegation, invited by the Moroccan Justice and Development Party (PJD, Islamist), the head of the government coalition, includes meetings with Moroccan political parties. "The visit falls within the framework of relations between Morocco and Palestine and contributes to the support of Palestine," PJD deputy secretary-general Slimane El Amarani told AFP. If the agreement to normalize relations between Morocco and Israel had been signed by the head of the Moroccan government, Saad-Adin El Othmani, it would have caused a stir within the PJD.
A new page in Israel's history turned on Sunday with the appointment of Naftali Bennett as prime minister, the head of an inspiring coalition that ended the 12-year uninterrupted rule of Benjamin Netanyahu, the head of government of the Hebrew state's most perennial history.
Morocco's King Mohammed VI on Wednesday sent his "heartfelt congratulations" to the new head of the Israeli government, Naftali Bennett, more than six months after the two countries resumed diplomatic relations. The greetings were sent on the day a delegation of the Palestinian Movement is expected to arrive in the kingdom, led by the head of Hamas' office…