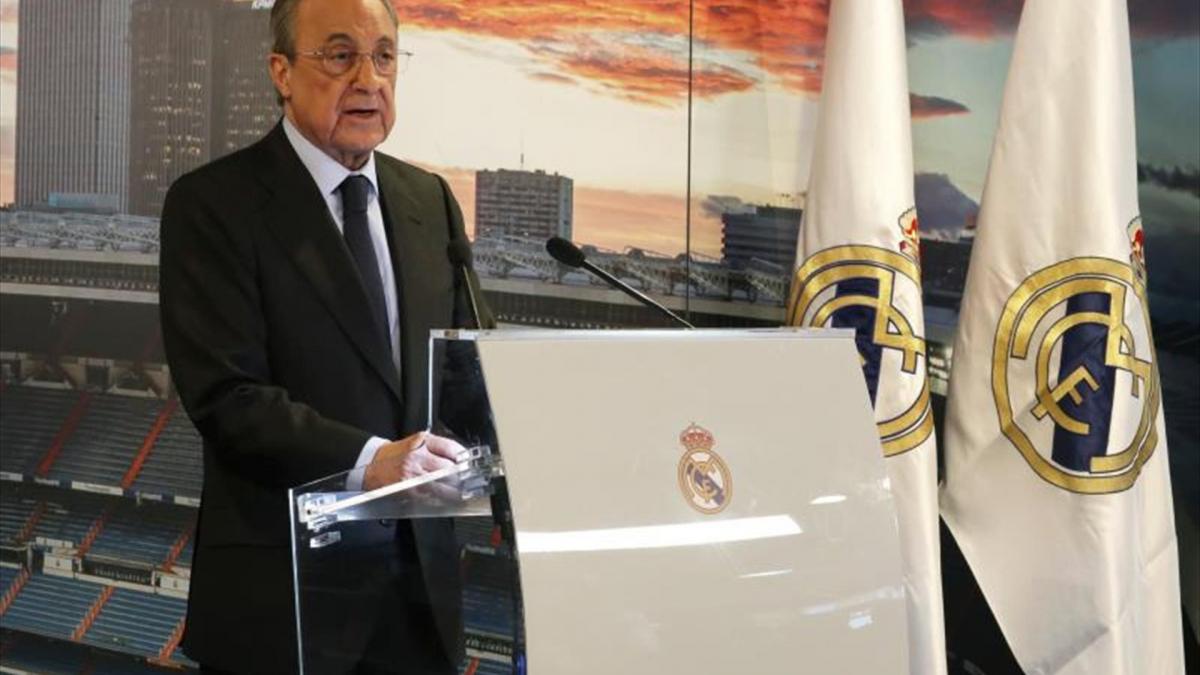 Super League supporter and initiator Florentino Perez is clearly exploring the possibility of leaving the Spanish league. As 'Mundo Deportivo' reports, the President of Real Madrid is currently considering withdrawing from La Liga.
It continues at the bottom of the advertisement
The 74-year-old's top target is the English Premier League. How such a change should work, however, leaves the Catalan newspaper open. Another topic is the Bundesliga and Serie A – Perez employs his staff to explore the possibilities of such an unconventional and spectacular change.
Reportedly, the idea matured in Perez as La Liga president Javier Tebas emerged as an opponent of the Super League. Power-hungry millionaires are angry at the obstacles Tebas is putting in his way. The investor deal proposed by Tebas, which Perez reportedly failed, prompted him to make such a move. All the clubs in the league should have agreed to the CVC deal – Los Blancos put the deal on hold.
Brexit as an obstacle
According to 'Mundo Deportivo', Brexit could be a hindrance to England's move. Since Great Britain is no longer a member of the European Union, accepting a non-British member would be legally complicated. In any case, it remains more than doubtful how the ambitious project will be implemented.
Organizer. Zombie aficionado. Wannabe reader. Passionate writer. Twitter lover. Music scholar. Web expert.