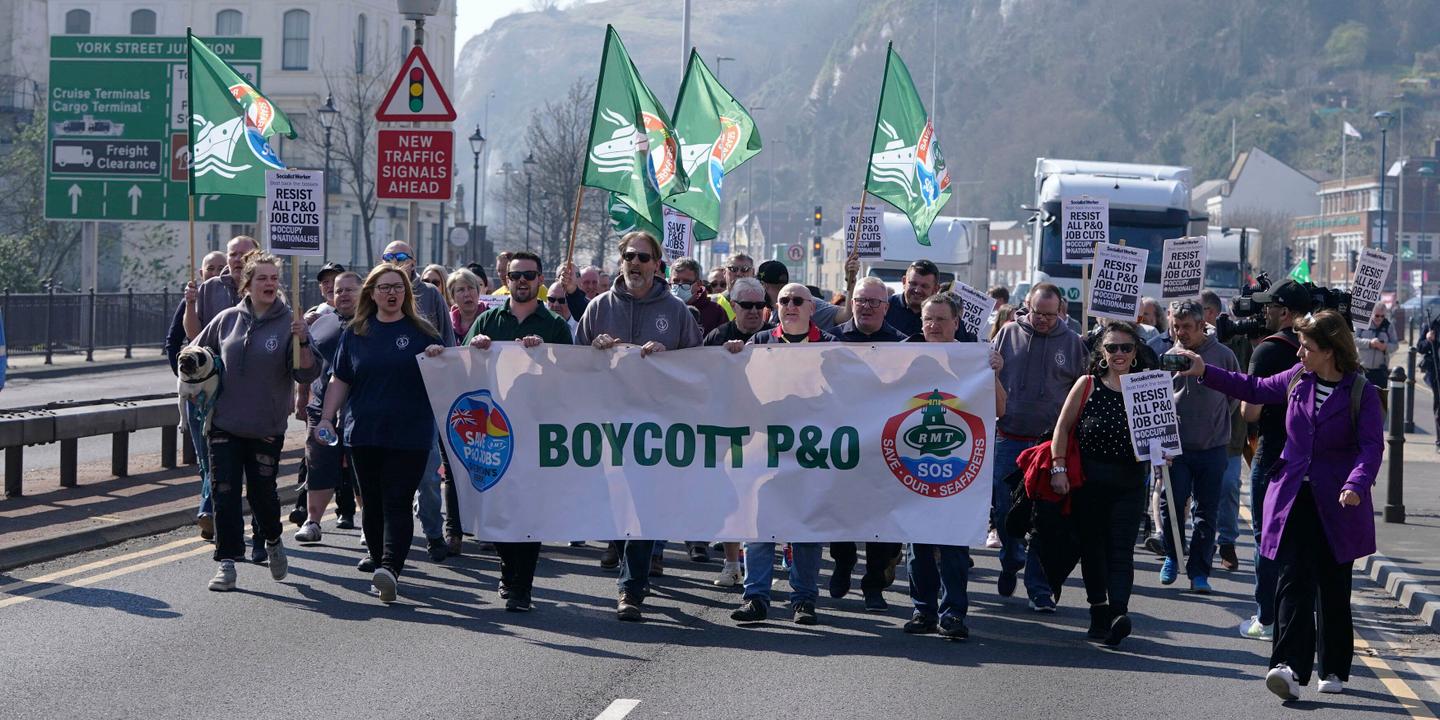 On 17 March, 800 British employees of the P&O Ferry Company learned that they had all been laid off with immediate effect. This mass dismissal, brutal and illegal (P&O's management should have respected a forty-five-day consultation period), triggered an unprecedented mobilization of workers and unions, and in an attempt to get Boris Johnson's government to respond. force to. Amend the labor law, which was deemed too lax.
On Wednesday 30 March, the Minister for Transport, Grant Shapps, announced that he wanted to oblige all shipping companies operating in British ports to implement a minimum wage. Heard by the Parliament of Westminster on 24 March, Peter Hebbalthwaite, executive director of the British company (a subsidiary of the Dubai conglomerate DP Word), admitted that they intended to pay an average of 5.50 pound sterling (6.50 euros). Teams should have replaced 800 dismissed employees at once. While the minimum wage for UK workers over the age of 23 fell from £8.91/hr on Friday to £9.50/hr.er April.
Read also:
Articles reserved for our customers

Heavy layoffs at ferry company P&O reveal weak UK employment law
The obligation of a minimum wage for employees of ferries and cargo ships, regardless of their nationality and their flag, was only adopted in 2020 in Westminster under pressure from the Labor Party, but the law does not apply. Applies only in British territorial waters: for example, in the case of P&O ferries providing links between the United Kingdom and the rest of the European continent are not affected. Speaking in the House of Commons, Mr Shapps promised to write to UK port operators that they "Forbidden companies that do not pay minimum wage". A bill giving ports new statutory powers is expected to follow.
"Too Little, Too Late"
The minister also proposed amendments to the labor law to allow courts to sanction companies abusing the practice. "Fire and Fire" ("reject and re-hire", under much less advantageous circumstances). Although highly controversial, it is authorized in the United Kingdom, and appears to have been adopted by P&O: according to unions, the company offers redundant employees to work as subcontractors on reduced terms. The RMT union also accused P&O of hiring Indian sailors for £1.80 an hour. In the future, judges may force unscrupulous employers to pay more bonuses to dismissed employees.
You have 40.9% left to read this article. The following is for customers only.
Organizer. Zombie aficionado. Wannabe reader. Passionate writer. Twitter lover. Music scholar. Web expert.