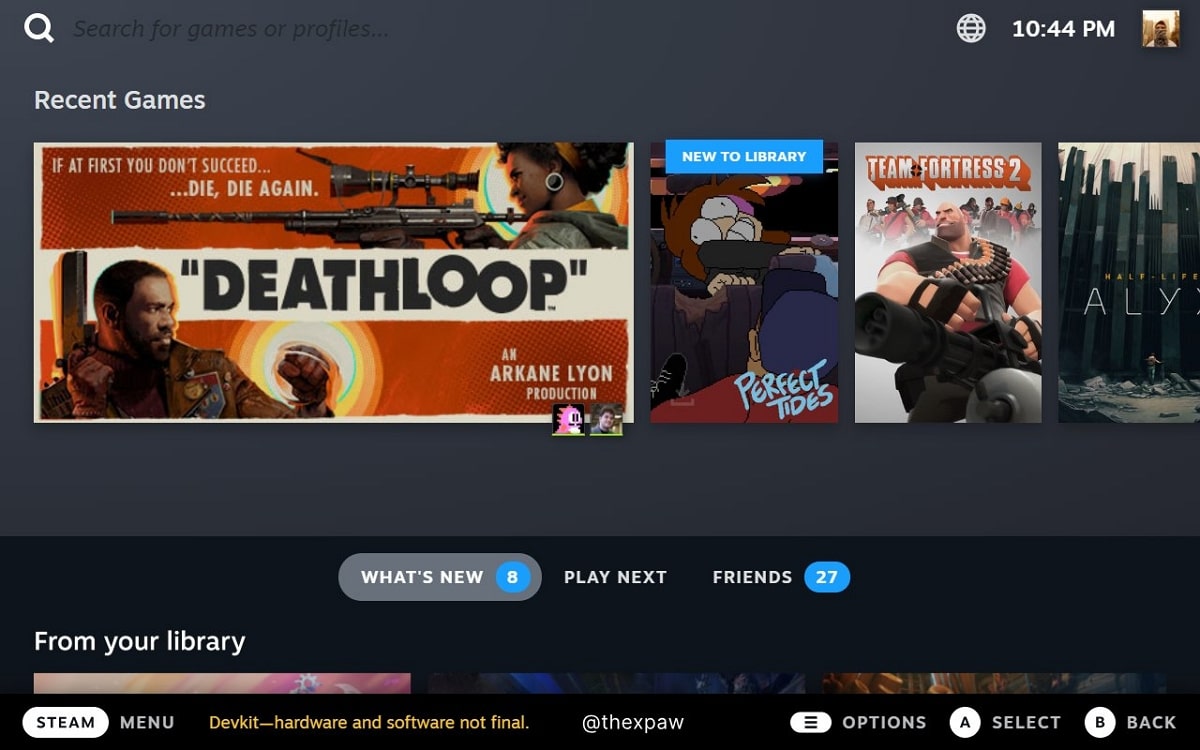 The latest version of Valve's Linux operating system, SteamOS 3, has already been revealed by a user on Twitter. These include the same systems that will be installed on every Steam Deck console.
While Valve has begun sending dev kits for its Steam Deck console to the studio, more is already known about the console's operating system design. SteamDB developer Pavel Jundik shared Some screenshots of Twitter's new SteamOS 3 user interface.
The screenshots will probably be familiar to anyone who's followed the development of Steam Deck over the past few months, as they match what we've already seen in the official images shared by Valve. Jundik specifies that The images he posted were actually taken on Windows, not on the Steam Deck console. He added that this version is currently being used on the console SDK shipped by Valve, so the final version may be slightly different.
There are plans to redesign Big Picture Mode
SteamOS 3 screenshots tell us a little more about its design. At the bottom left is an icon showing the text of The "Steam Menu," which probably works similar to the Windows "Start" button. It also includes the main interface, the user's Steam library, achievements and play time for a specific game, in this case Deathloop, and storage details for the console.
This new operating system for Steam Deck should eventually replace Steam's Big Picture mode, the user interface that gives you a console-like (and controller-friendly) experience. That's why we should be entitled to a similar presentation on the computer soon by the end of 2021.
Valve expects Steam Deck to launch later this year, but most people who have booked Deck may have to wait until Q2 2022 and beyond to get their consoles due to high demand.
Prone to fits of apathy. Music specialist. Extreme food enthusiast. Amateur problem solver.