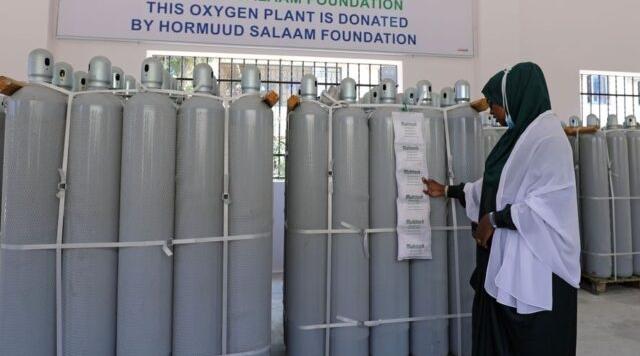 Somalia's first public oxygen plant was inaugurated in Mogadishu on Thursday, as part of the country's efforts to address oxygen shortages.
The new factory to be set up at the Banadir Maternity and Children's Hospital was bought from Turkey for 282,000 euros by a foundation created by Hormud, the country's largest telecommunications company.
"An oxygen cylinder usually costs around $50 in Somalia, but due to shortages, it can reach $400 or $500 (in private hospitals)," said the foundation's CEO, Abdullahi Noor Osman. In-charge of government hospitals of the capital.
The production of medical oxygen requires specialists to operate and maintain equipment, as well as a reliable supply of electricity and water, which most Somali public hospitals do not have.
According to the World Health Organization, as of Wednesday, Somalia had about 20,000 cases of Covid-19 and 1,100 deaths. The figures could be much higher due to inadequate testing and unreported deaths.
Only 1% of Somalia's 1.5 million citizens are fully immunized, which the World Health Organization says reflects inequalities in vaccine distribution, which will prolong the pandemic, which has already caused nearly 5 million deaths worldwide. Has claimed the lives of million people.
Internet geek. Wannabe bacon enthusiast. Web trailblazer. Music maven. Entrepreneur. Pop culture fan.