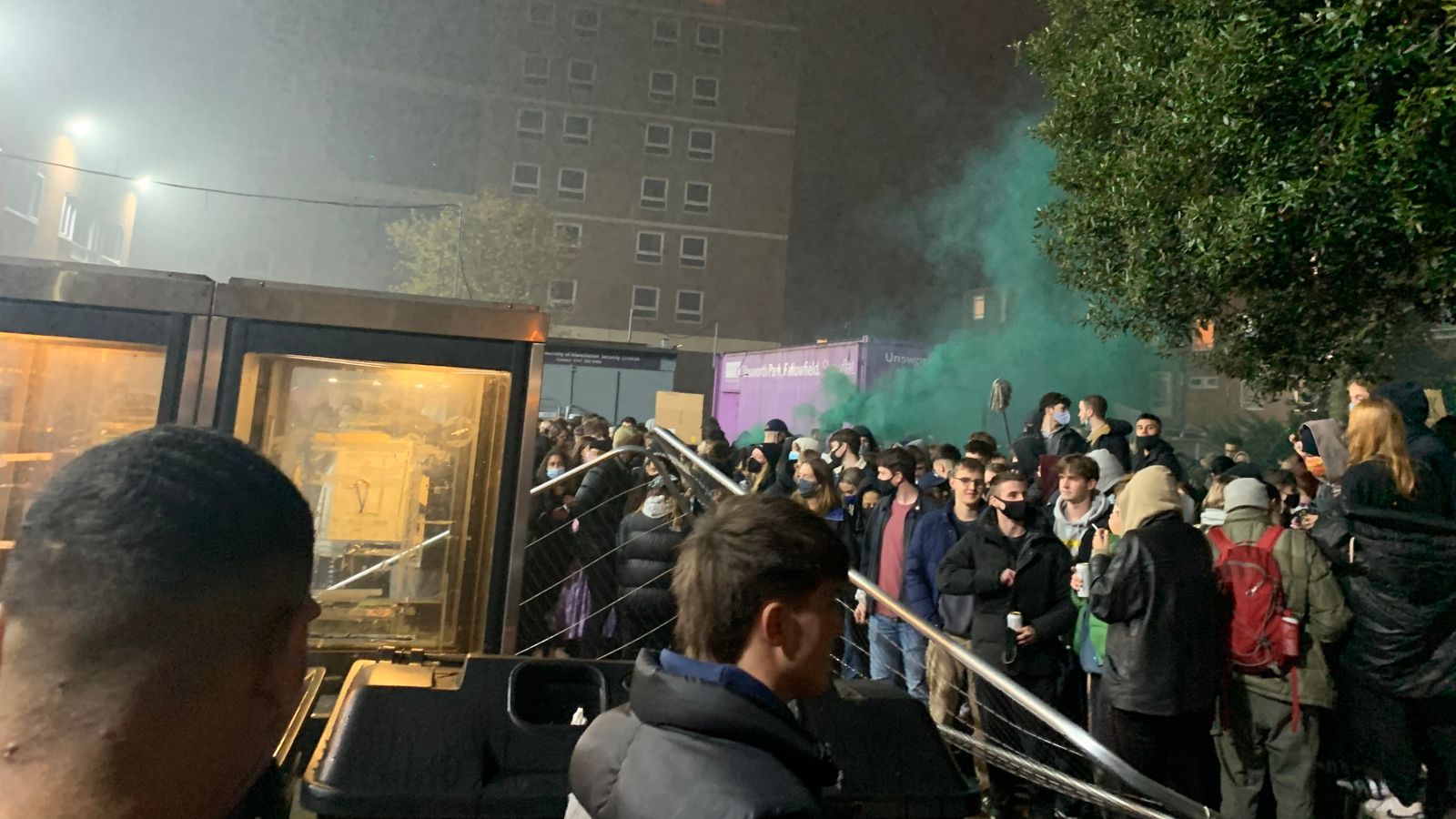 Students fenced off the halls of their dormitories to remove obstacles in the protest.
The fence was erected on the University of Feilfield campus in Manchester on Thursday as a "safety measure" to help "avoid home congestion".
But the measure – which was not explained to residents until the fence was erected – caused unrest among students, who protested Thursday evening and lowered barriers.
Joe Hindy, a 19-year-old first-year math student, said: "There's no point in raising them.
"They've said something about increasing our security, but it's a complete waste of money from what we see."
Fences were erected on the outside of the campus, with security checks in the path and between the blocks
Although they did not prevent students from entering or leaving the campus, they did passage the bar between different blocks of halls.
In an email received from students just before 8:30 pm on Thursday, the university's president and vice-chancellor, Professor Dame Nancy Rothwell, apologized for creating "anxiety and disturbance" by erecting a fence.
"It wasn't our intention – in fact it was mostly the opposite," he said.
"The fence was seen as a response to various concerns received in recent weeks from staff and students about safety and security; especially about access by non-residents.
"There was never any intention to prevent you or other residents of our halls from entering or leaving the site."
He added that the fence would be removed on Friday and that alternative measures would be introduced instead, including "additional security patrols."
Organizer. Zombie aficionado. Wannabe reader. Passionate writer. Twitter lover. Music scholar. Web expert.