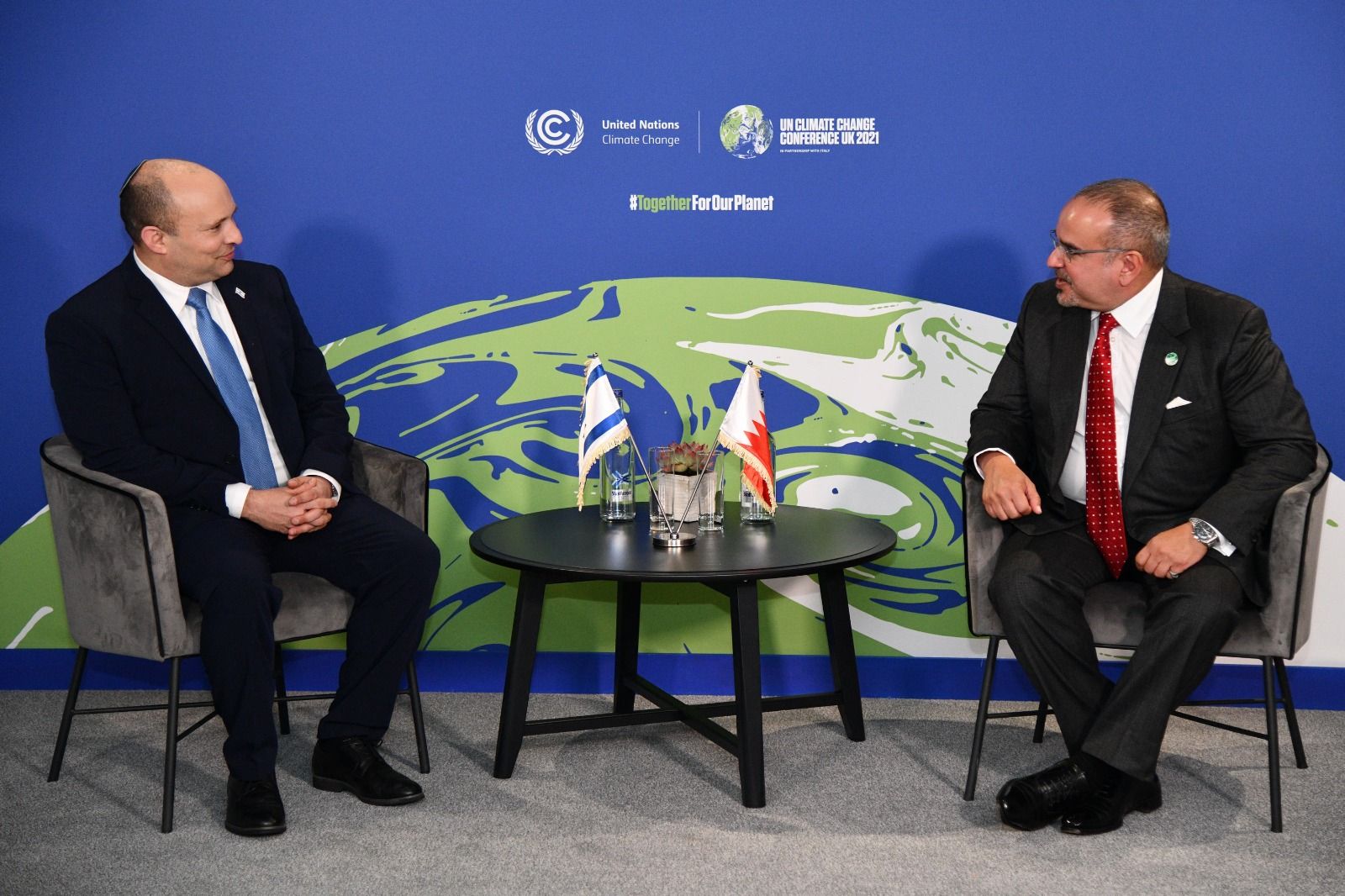 Israeli Prime Minister Naftali Bennett met with his Bahraini counterpart and Crown Prince Salman bin Hamad Al Khalifa at the United Nations Climate Summit on Tuesday, a first between the leaders of the two countries.
"I was very impatient to meet you," Naftali Bennett told the Prime Minister of Bahrain, adding that "very warm messages have been sent to us from the kingdom".
"I am very glad to hear that," replied the Crown Prince.
But "we haven't seen anything yet," remarked Bennett humorously, eliciting laughter from his counterpart.
The meeting took place soon after the meeting between Naftali Bennett and Indian Prime Minister Narendra Modi.
"Our goal is to continue the path you took with my predecessors and take that momentum to new heights," Bennett said.
"We must ensure that the two countries work together on innovation, technology, space, security, agriculture, food technology and of course, climate," he stressed.
The Israeli Prime Minister will also meet his British counterpart Boris Johnson later today.
Internet geek. Wannabe bacon enthusiast. Web trailblazer. Music maven. Entrepreneur. Pop culture fan.