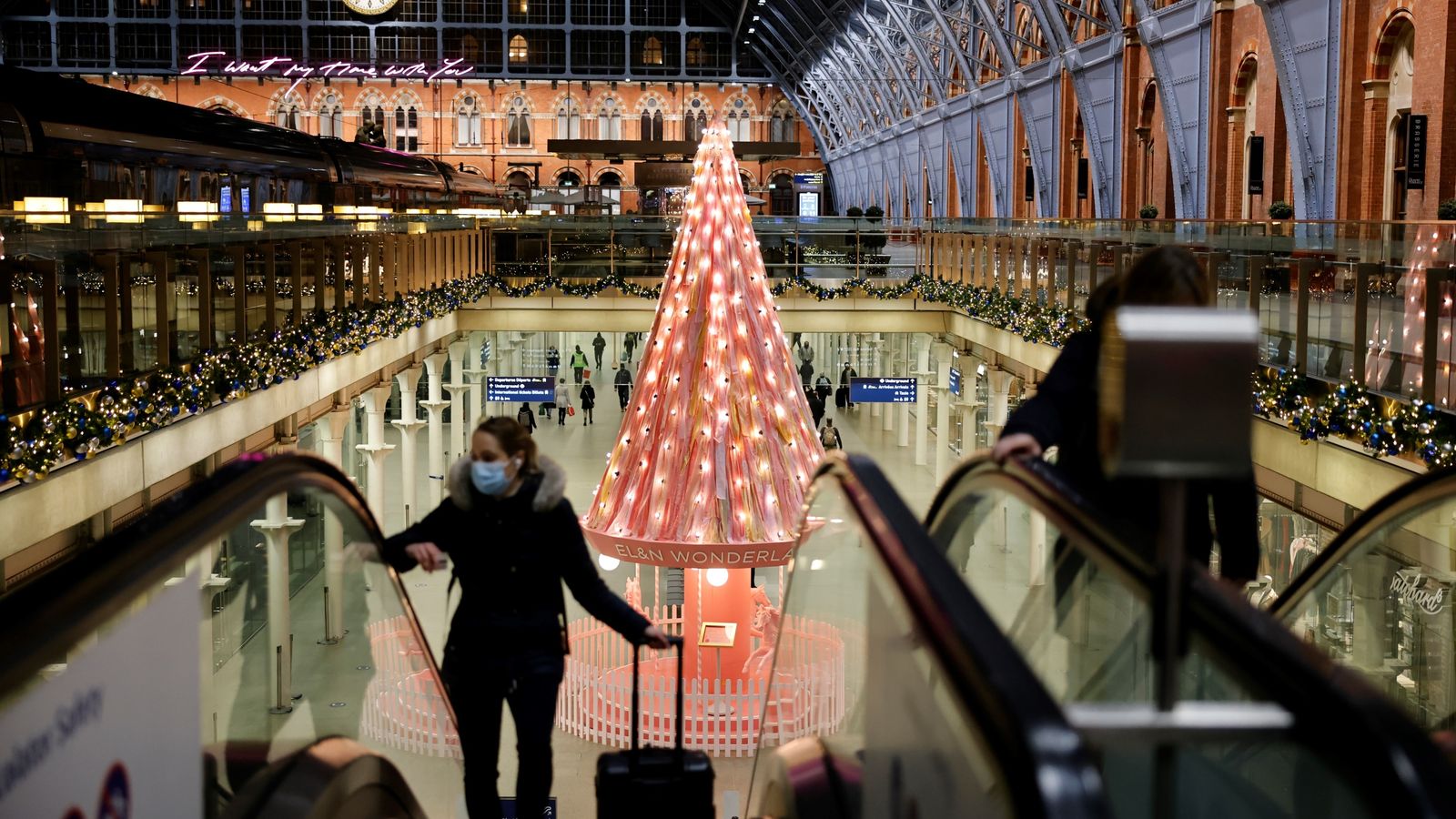 Scientists have warned that Boris Johnson plans to ease the virus restrictions in Corona by "throwing fuel into the corpse fire" at Christmas risk.
For five days between 23 and 27 December, people across the UK Will be able to mix three families in the Christmas bubble – Only in a private home, worship or outdoor public space.
Restrictions will remain in pubs, restaurants and the broader hospitality sector, which describes the rules as "causing unnecessary pain and irreparable harm".
Dr Chanda Nagpal, chairman of the British Medical Association UK Council, said scientists and doctors were also dissatisfied with the Christmas plan: "The virus does not discriminate on certain days of the year.
"Relaxing internal mixing rules for five days will often increase the rate of infection and possibly higher hospitalization and the risk of death, which will add more stress on healthcare, doctors and NHS staff."
Dr Nagpal said people were careful to mix with other families, such as ventilating houses and restricting physical contact without wearing masks.
Professor Andrew Howard, a member of the government's Scientific Advisory Group (SAG) for Emergencies, told the BBC that the ban imposed on Christmas was "throwing COVID fire fuel".
"We're still in a country where we've got high levels of infection with seaweed, especially among young people. Putting them together for hours on end, alone, with old relatives, I think, is a recipe for many family regrets.
"With the vaccine on the go, if we don't care too much about Christmas, we're really at risk of snatching defeat from the jaws of this victory."
The chief executive of the British Beer and Pub Association said the Christmas plans "would make a mockery of the extra restrictions being imposed on pubs and the economic devastation they are facing this Christmas".
Emma McCarkarkin asked: "How can it be that families can't properly open pubs that can blend into personal settings?"
"It seems that the government has chosen to cause unnecessary pain and irreversible damage to our sector without disclosing evidence as well as this decision."
Kate Nichols, chief executive of UKhospitals, added: "The government has shown misguided thinking about excluding these businesses from the new rules, and the sector could suffer further after the announcement of new levels of sanctions."
And Michael Kill, chief executive of the Night Time Industries Association, said the government had "snatched the vague remnants of the Christmas spirit from the hands of many businesses in the sector."
He warned: "The government has just found this mistake. It is a wonderful mistake for everyone at such an important time of the year."
:: Subscribe to Daily Podcasts on Apple Podcasts, Google Podcasts, Spotify, Sprayer
Official figures show that 608 more people died within 28 days of testing positive for COVID-19 as of Tuesday, bringing the total number in the UK to 55,838.
Another 11,299 lab-confirmed cases of coronavirus were also reported, the lowest number since early October.
Meanwhile, once the current lockdown in England is over, the Prime Minister may see a backlash from some of his own MPs over the planned move from December 2.
Most parts of the country are expected to remain under Tier 2 and Tier 3 restrictions before the official confirmation on Thursday.
An official source told Sky News: "I wouldn't be surprised if there were no regions [in England] The first level is over. "
According to the Daily Mail, 1922 committee chairman Sir Graham Brady is among those who are dissatisfied – the newspaper reports that he is "inclined" to oppose taking action in a vote next week because he worries that economic losses could be Can live for years ".
Organizer. Zombie aficionado. Wannabe reader. Passionate writer. Twitter lover. Music scholar. Web expert.