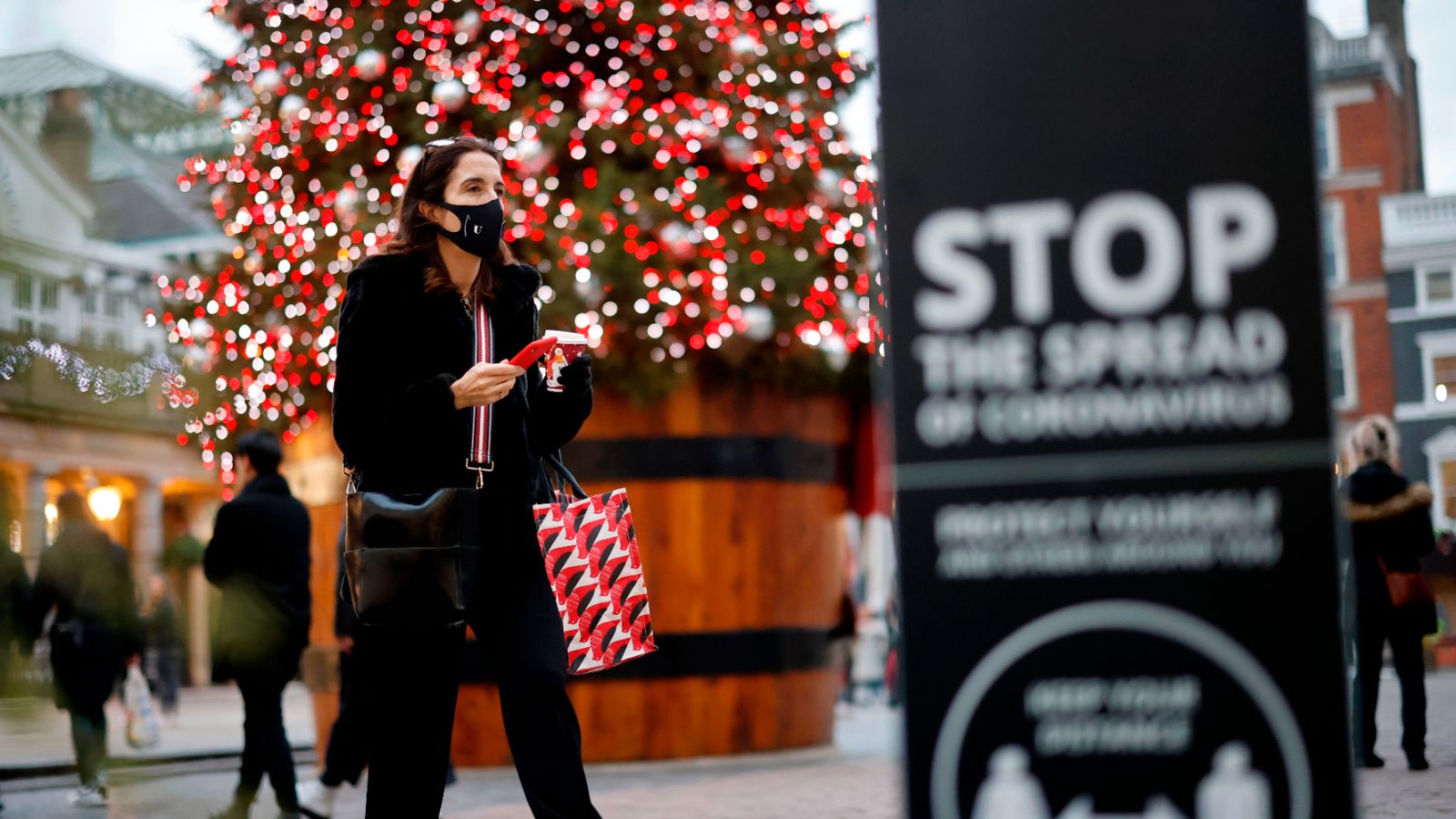 Despite relaxing the coronavirus rule during the festival, the British were asked to do "minimal work" to visit families at Christmas.
Treasury Chief Secretary Steve Berkeley told Sky News that people "don't have to misinterpret what is COVID-19 The guide says ".
Direct updates on coronaviruses in the UK and around the world
Under a plan agreed with the divided administrations of Scotland, Wales and Northern Ireland, the three families will be able to create "Christmas bubbles" and meet between 23 and 22 December.
Discussing that direction, however, Mr Berkeley said: "It does not mean that people must see the family.
"It says that where families want to see each other, there will be no criminals for them."
There is a growing infection rate in some parts of the country, including London To ask some questions The festival is relaxed.
Asked if the plans were being reviewed, Mr Berkeley told Sky News that "everything is always under review".
But when asked if Christmas could be "canceled", he replied: "No."
Are you changing your Christmas plans? Contact Sky News
:: WhatsApp – 07583 000853
:: Email – [email protected]
:: 'Your Report' in Sky News Applications
Mr Berkeley said there was a "need to lose balance" by saying "many families have not seen each other all year".
"It's important for people's well-being, for their mental health," he said. "We don't want to criminalize people for coming together as a family at Christmas.
"However, it is important that people can do the least possible. So, people will make their own judgments."
Mr Berkeley said he would not see his parents at Christmas.
Devi Sridhar, a female professor who chairs Global Public Health at the University of Edinburgh, told Sky News that easing restrictions for Christmas was a "bad idea".
"Scientists can only present that evidence … and in the end, contrary to other considerations, a balance must be struck between political leaders," he said.
Professor Sridhar added that "mixing at Christmas is a terrible idea and it should be the message", adding: "We can give some time for this.
"It's just not like it could happen and we won't tolerate its consequences in January and February."
Organizer. Zombie aficionado. Wannabe reader. Passionate writer. Twitter lover. Music scholar. Web expert.