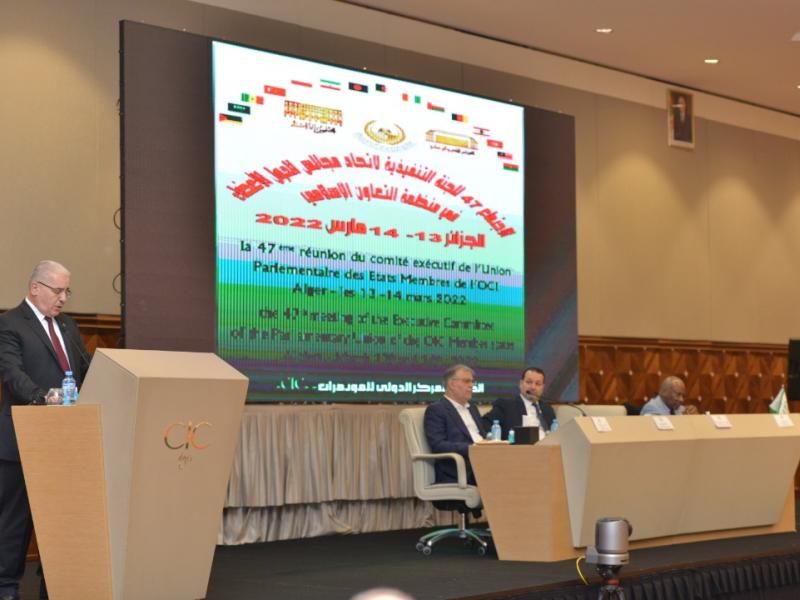 Failing to include Western Sahara on the agenda of the next Arab summit scheduled for November, Algeria is trying its luck with the Organization of Islamic Cooperation (OIC). Inauguration of the work of the 47th meeting of the Executive Committee of the Parliamentary Association of the OIC Member States, yesterday in Algiers, the eastern neighbor returned to the same topic.
In a speech, the President of the National People's Assembly (APN), Brahim Baughali, warned against the "threats" awaiting stability of Islamic countries. In addition to the crises in Libya, Yemen and the Sahel, he cited Western Sahara, the daily El Moudjahid reports.
Morocco does not participate in this meeting. And for good reason, the said committee's round table is made up of 12 members: Algeria, Saudi Arabia, the Sultanate of Lebanon and Oman (for the Arab group), Iran, Bangladesh, Malaysia and Indonesia (for the Asian group), Cte d' Ivory, Senegal, Mozambique and Cameroon (for the African Group), and Turkey (for the Presidential Troika of the Union).
Since yesterday, the President of the APN has been conducting a lobbying campaign to persuade delegations from countries sitting on the Executive Committee of the Parliamentary Association of Member States of the OIC to abide by his proposal and refer to the Sahara. Final statement of the meeting.
Internet geek. Wannabe bacon enthusiast. Web trailblazer. Music maven. Entrepreneur. Pop culture fan.