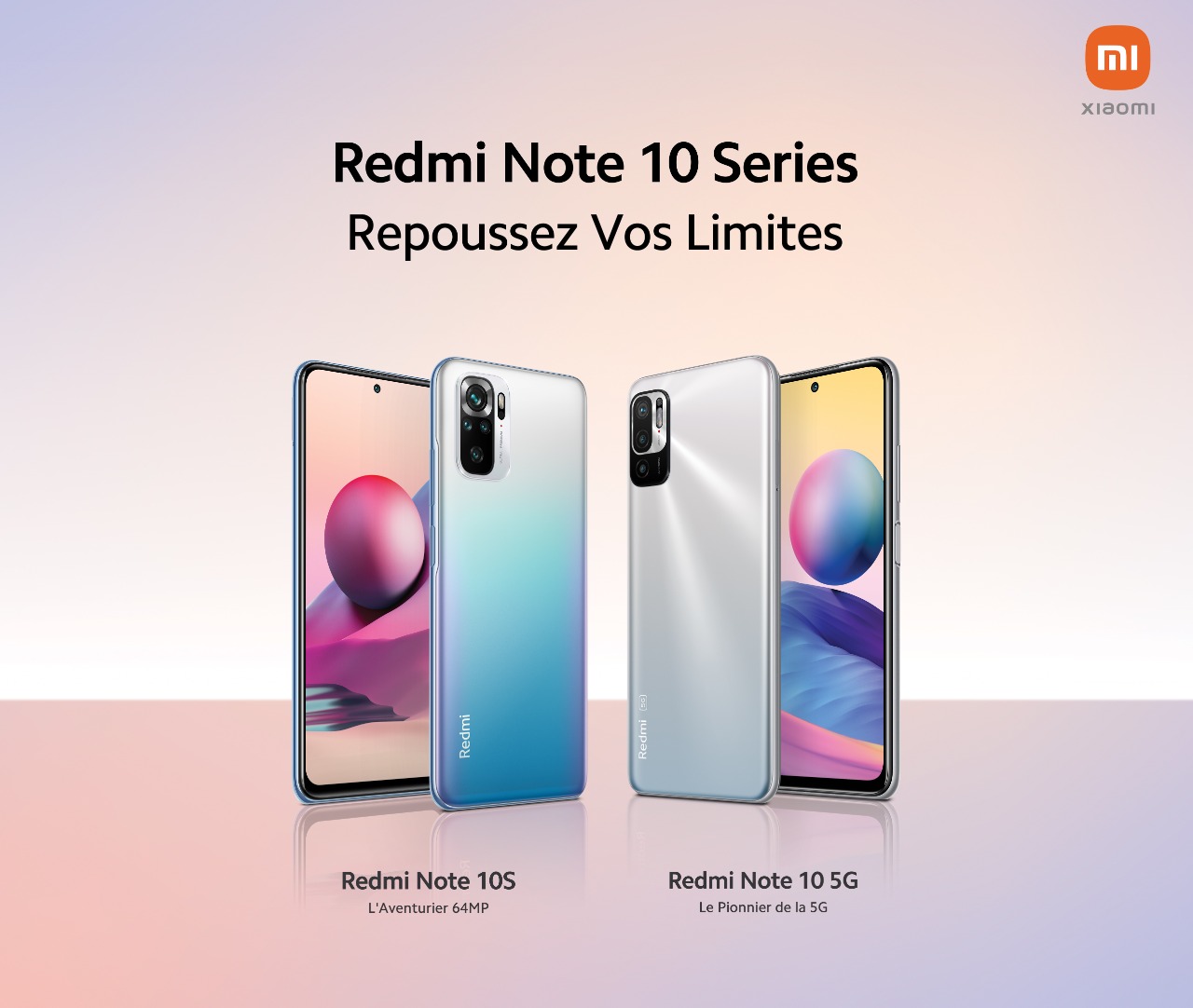 In the context of the digital revolution due to the imminent arrival of fifth generation (5G) services, Xiaomi Morocco has taken a proactive step by announcing its Redmi Note 10 5G, the first mid-range 5G smartphone in Morocco.
So 5G is no longer reserved for high-end smartphones.
Apart from supporting 5G networks, it also supports two SIM cards, both of which are 5G.
It also has a powerful processor and a distinctive high-resolution camera.
Equipped with an FHD + screen at a frequency of 90 Hz and adaptive sync technology, its autonomy is not to be exceeded, with its huge 5000 mAh battery.
The success was instant: in a record time of 30 minutes, 200 Redmi Note 10 5G phones were sold as part of a special offer at the launch in Morocco.
Another member of the Redmi Note 10 family, the Redmi Note 10S is available in solid standards, close in specs to a high-end phone.
Featuring a processor that delivers ultra powerful performance and high speed, parameters much appreciated by gamers, it also has a high brightness AMOLED screen.
It is equipped with a quad-camera setup that includes a 64-megapixel high-resolution main camera along with new and exclusive features.
The whole thing comes to an end with a massive 5000 mAh battery with 33 W charging power.