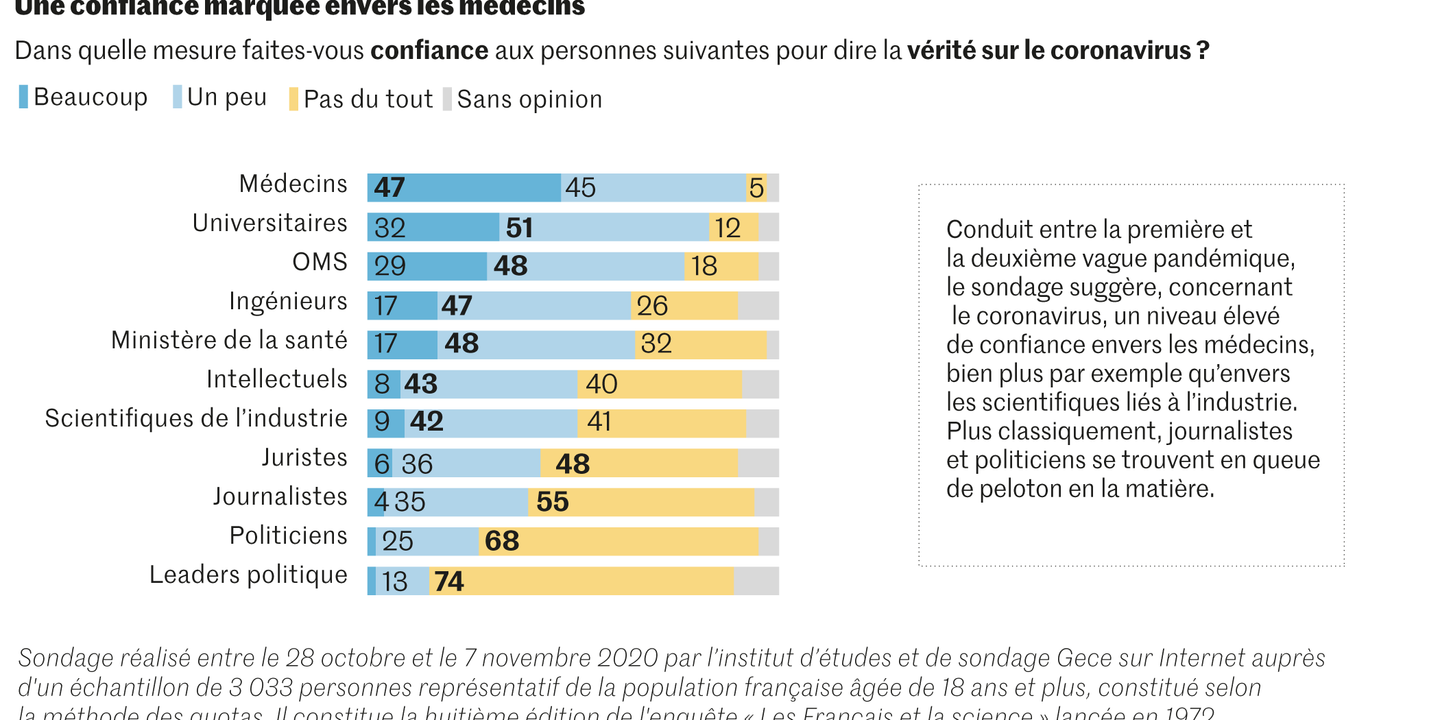 Michel Dubois is the CNRS Research Director in the Study Group on Sociological Analysis Methods at the Sorbonne University. On the sidelines of the International Conference on Scientific and Technological Culture "Science and You", which was initiated by the University of Lorraine and which is being held in Metz from 16 to 19 November, he commented on the results of the eighth edition. National survey "French and science".
Why this survey?
When it comes to public attitudes towards science and technology, France has a tiny treasure trove in the form of an uninterrupted array of data spanning half a century. Together with Pauline Hervois (University of Lorraine), Martin Bauer (London School of Economics and Political Science), we directed this eighth edition, which was funded by the University of Lorraine. Our work has been an extension of previous investigations to take into account recent events, particularly pandemics. Our questionnaire was completed by a series of interviews in the Grand-Est area for a population of over 3,000 people at the end of 2020. The aim is to promote research on this topic, the importance of which has increased significantly since the start of the health crisis. But it is also about communicating our results to the people involved in scientific arbitration and the decision makers in charge of public policies.
Some commentators speak of public distrust of science. What is this?
From the point of view of scientific culture, we should avoid allowing ourselves to be entangled in false debates. And the perceived distrust of the French is one of them. Our results reveal a more complex reality. They underscore a certain disillusionment with science and technology. Indeed, since the late 1980s, 62% of respondents in 2020 say they believe research brings "as much harm as good". This record level of ambition is typical of our country. Elsewhere, especially in northern Europe, enthusiasm is more the norm.
Our results also underscore increasingly strong questions from the public as to the ability of researchers to maintain their independence compared to large industrial groups. The question of the researchers' link of interest has been raised a lot in the past two years, especially by the press.
However, these two examples are not enough to conclude that there is a general distrust of science. When asked, the French, even the youngest, always respond very positively. They continue to place a heavy trust in researchers and their institutions and show a continued interest in major advances in medicine and biology as well as renewable energy. This observation goes against the prevailing discourse which tends to over-represent "conspiratorial" opinions and irrational beliefs that are undoubtedly of a more fantastical nature. This observation does not indicate the absence of problems. As we have seen, there are some that have to be addressed.
You have 66.34% of this article to read. The rest is for subscribers only.
Analyst. Amateur problem solver. Wannabe internet expert. Coffee geek. Tv guru. Award-winning communicator. Food nerd.