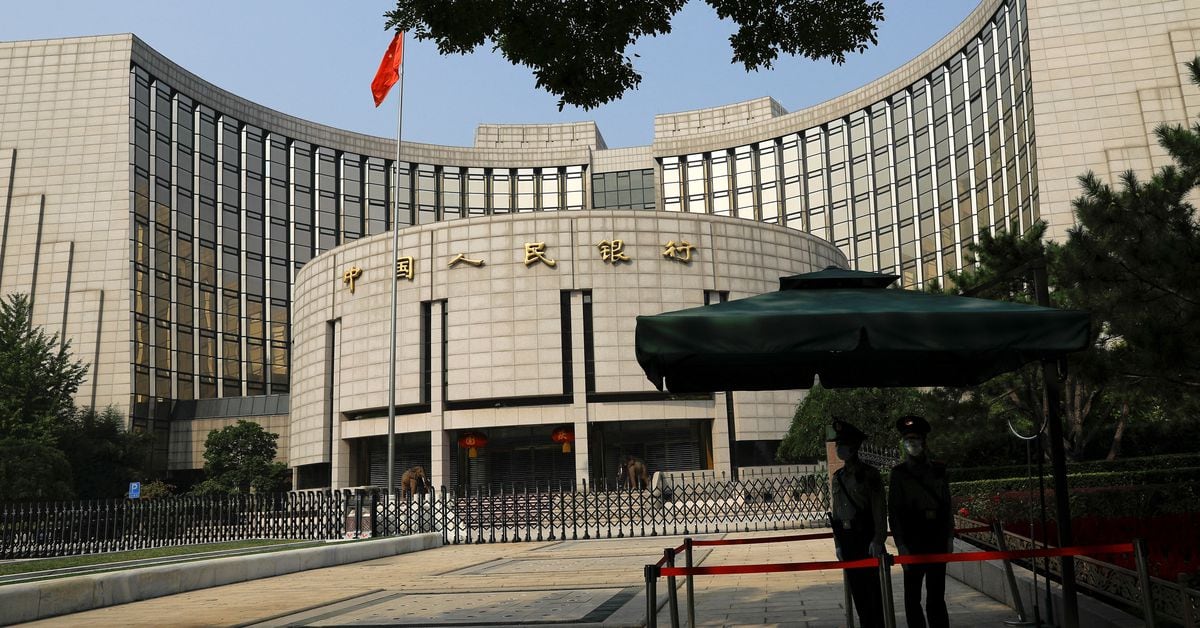 China's Benchmark Lending Rates Remain Unchanged as Yuan Limits Monetary Easing
China's benchmark lending rates were held steady at the monthly fixing on Monday, with the one-year loan prime rate (LPR) staying at 3.45% and the five-year LPR at 4.20%. This decision comes as a weaker yuan hampers further monetary easing and policymakers wait to see the effects of previous stimulus measures on credit demand.
Recent data reveals a mixed recovery in China's economy, with industrial output and retail sales beating expectations. However, deflation is on the rise and the struggling property market shows little signs of improvement. An escalation of monetary easing would increase downside pressure on the Chinese currency.
Most new and existing loans in China are based on the one-year LPR, while the five-year rate influences mortgage pricing. To inject more liquidity into the banking system, the central bank recently provided 1.45 trillion yuan of one-year MLF loans.
The decision to keep rates unchanged follows the People's Bank of China's (PBOC) decision to hold its medium-term interbank liquidity rate steady. Market participants often view changes in the medium-term lending facility (MLF) rate as a precursor to adjustments in the LPR.
Policymakers may need more time to assess the impact of recent repricing of existing mortgage contracts before considering further changes to the benchmark rate. China's yuan has managed to recover some of its year-to-date losses after experiencing a decline of over 6% against the US dollar in September.
China stands out among global central banks as it has loosened monetary policy to support its economy. However, further rate cuts could widen the yield gap with the United States, potentially leading to the depreciation of the yuan and capital outflows.
The LPR, which is set by 18 designated commercial banks, is determined through proposed rates submitted to the central bank every month.