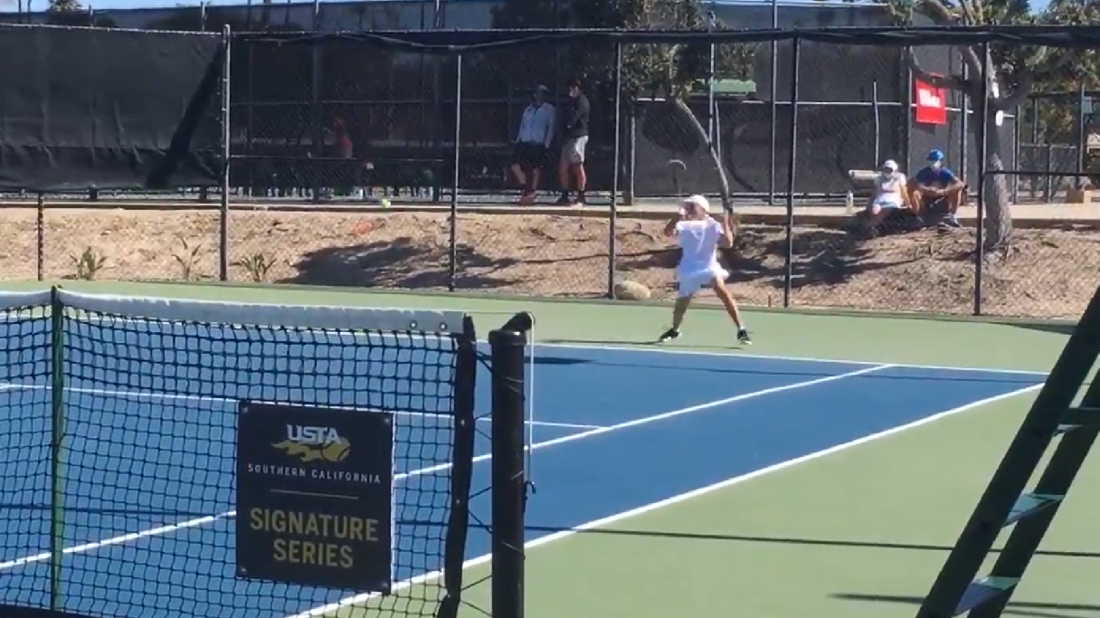 Teodor Davydov, remember that name. The 10-year-old tennis player traveled around the world this week as he unpacked with a right and left forehand at a U12 tournament in the United States.
Photos:
The video was shot during the Easter Bowl, which was played at the Barnes Tennis Center in San Diego. "I don't want to become too popular right away," said Davydov, who lives in Denver, who is a big fan of Rafael Nadal. "I just want to be a supporter. For that I have to work, work and do some other work. Training is important, being popular is not. my two forehands? It was because my father wanted to see me play tennis from both the left and right sides. He saw that I could hit well with both, so it started. In the first year I lost a lot and wanted to lose. But I kept going and here we are."
"It's very hard to play against him," said Jordan Lee, a friend of Davydov's who lost to a guy without a backhand in San Diego. "There really isn't a single weakness in his game. Maybe if you hit the high ball. Can play pretty deep, but otherwise nothing really works against him.
Davydov recently reached the quarterfinals of the USTA National Spring Championships, a prestigious youth tournament considered one of the four Grand Slams for American tennis talent.
Alcohol maven. Incurable pop culture specialist. Communicator. Gamer. Certified explorer.