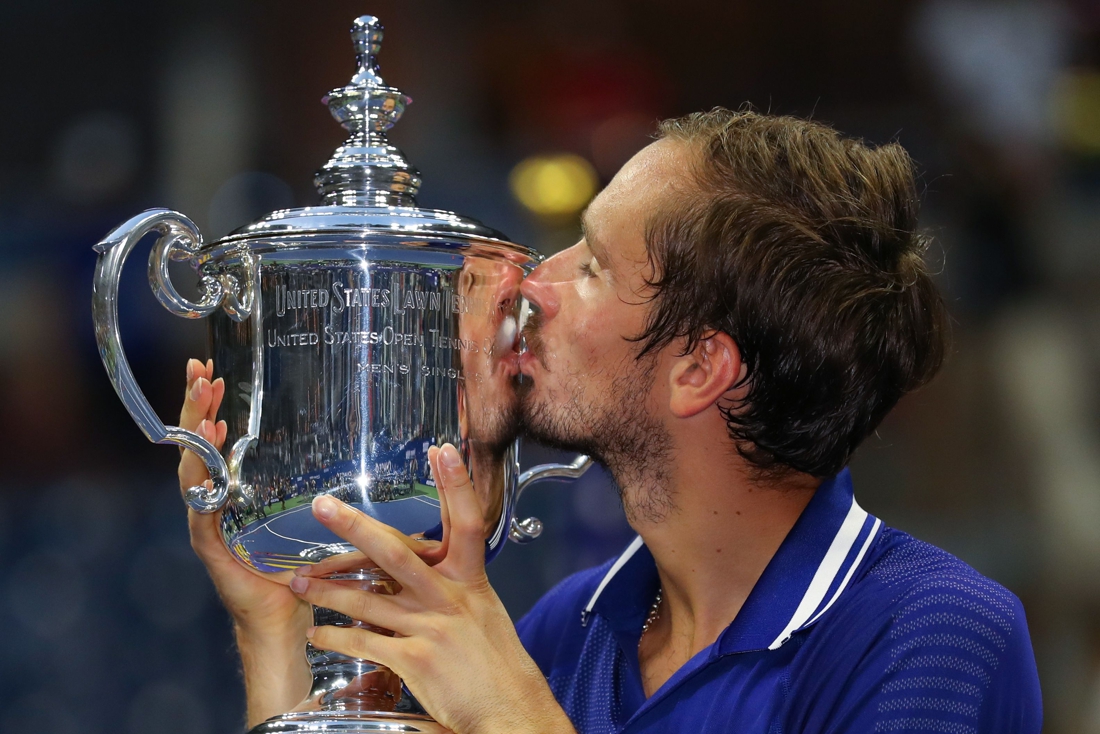 World number one Novak Djokovic, winner of this year's Australian Open, Roland-Garros and Wimbledon, failed to live up to his hopes for a fourth Grand Slam of the year or become the overall record holder on Sunday. In the final of the US Open, the 34-year-old Serb lost 6-4, 6-4 and 6-4 to world number two Russian Daniil Medvedev, 25, in 2 hours and 15 minutes.
Rod Laver, who sat on the stands at Flushing Meadows on Sunday and was due to present the trophy, remains the last player to win all Grand Slams in a calendar year. The now 83-year-old Australian did it twice: in 1962 and 1969. Only American Don Buzz had done this once before, in 1938.
Djokovic also saw his mission to capture his 21st Grand Slam title fail. He has twenty titles and still has to share that record with Swiss Roger Federer and Spaniard Rafael Nadal after this loss.
Medvedev won his first Grand Slam. He was in the final for the third time, but two years before he lost at the US Open in the final fight against Nadal, Djokovic was still very strong in the final of the Australian Open earlier this year.
Djokovic no moment of control
In New York, Djokovic quickly lost his first serve game in the first set and it became the prelude to a match in which he had no control for a moment. Medvedev maintained his lead without much trouble and used his first set point to lead 5-4.
In the second set, Djokovic seemed to recover for a while. They had a breakpoint with a 1-2 lead, but suddenly music started playing at Arthur Ashe Stadium. The point had to be replayed and Djokovic was unable to win the service game from his strong serving opponent. In desperation, he knocked a racquet to Smitherence during the game. At 5-4, Medvedev finished the set again, this time on his third set point. Djokovic missed an apparently ordinary ball with his backhand after a failed drop shot from the Russian.
Djokovic was clearly shaken and was unable to respond to good services and strong groundstrokes from Medvedev in the third set, who could hardly be caught at fault. Djokovic was often trampled on for stability, which rarely happens to him.
Medvedev took a 5-1 lead and earned his first game point on his serve. However, he made two consecutive double errors and then missed his forehand. With a return of 4-5, Djokovic was able to maintain the tension for a while to the delight of the crowd, but in the end had to acknowledge his superiority over Medvedev. Despite strong encouragement from Djokovic, he remained calm and redeemed his third game point.
Content inserted here from social media networks that wants to write or read cookies. You have not allowed this.
Mixed feelings for Djokovic
An emotional Novak Djokovic congratulated his opponent: "Great, great match. great tournament. If there is anyone who currently deserves a Grand Slam title, it is you. So: Well done. I wish you many more Grand Slams and many more big wins after this."
The Serb admitted to feeling relieved after the last point. "I'm glad it was over, because building up to this tournament was tough. That's a lot of what I've done mentally and emotionally over the past few weeks. I had a lot to process and I felt relieved." That run is finally over," Djokovic said.
"At the same time, I also felt sadness, disappointment and gratitude for the support and special moment the track created for me." During the award ceremony, the transferred Djokovic expressed his gratitude to the American public, who were clearly in favor. And it has been different in the big matches, especially against Roger Federer and Rafael Nadal.
Djokovic said he was "the happiest man on earth". "It is difficult to deal with this defeat considering all that was at stake. But on the other hand, I felt something that I have never felt in my life here in New York. The audience made it very special and I was pleasantly surprised. To be honest, I felt very special and the audience touched my heart. I cherish moments like these," said Djokovic. "I love you."
Content inserted here from social media networks that wants to write or read cookies. You have not allowed this.
The number one in the world never actually came into the game in the finals. "I've spent more hours on the track in these weeks than Daniel, that's for sure. But in the last five, six months with the Grand Slams, the Olympics and two tournaments at home in Belgrade, it's a very difficult time for me emotionally. Has been," said the three-time US Open champion.
"The emotions I went through came together here and unfortunately I was unable to take the last step. But if you look at the bigger picture, I have to be very happy this year: three Grand Slam titles and one final. In tennis, we turn pages quickly and I have learned to come back after these painful losses. I still love the game and feel good on the track. As long as I have the courage, I will keep going."
Masquerade van Medvedev
Medvedev apologized after the sensational victory. "I've never been so nervous before a speech. But I want to start by apologizing. Sorry to the audience and Novak, because we all know what he was going for," Medvedev said. "It's amazing what you've achieved this year, because it's been your entire career. I've never said that to anyone, but to me you're the best tennis player in history."
Speaking to the crowd, Medvedev said: "You were a little too much for Djokovic and that's totally understandable. But you've given me so much energy again in these weeks."
Content inserted here from social media networks that wants to write or read cookies. You have not allowed this.
The winner ended his talk with a joke. He went to his wife Daria, with whom he has been married for exactly three years. ,last but not least I want to think of myself and my wife's anniversary," said the world number two. "During the tournament, I couldn't think of a present. And when I got to the final, I thought: if I lose, I have to quickly find a gift or I will have to win this match. Luckily I did. I love you, Daria. ,
Medvedev earned $2.5 million with his title, converting to 2.12 million euros. He is Russia's first men's Grand Slam champion since 2005, when Marat Safin won the Australian Open. In New York, he will replace Austrian Dominic Thiem on the honors list.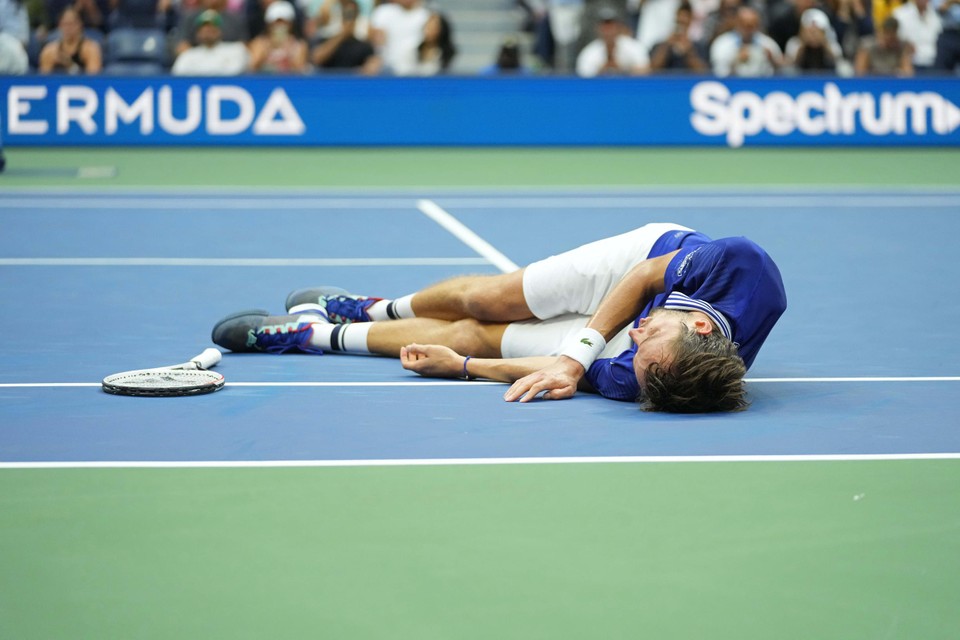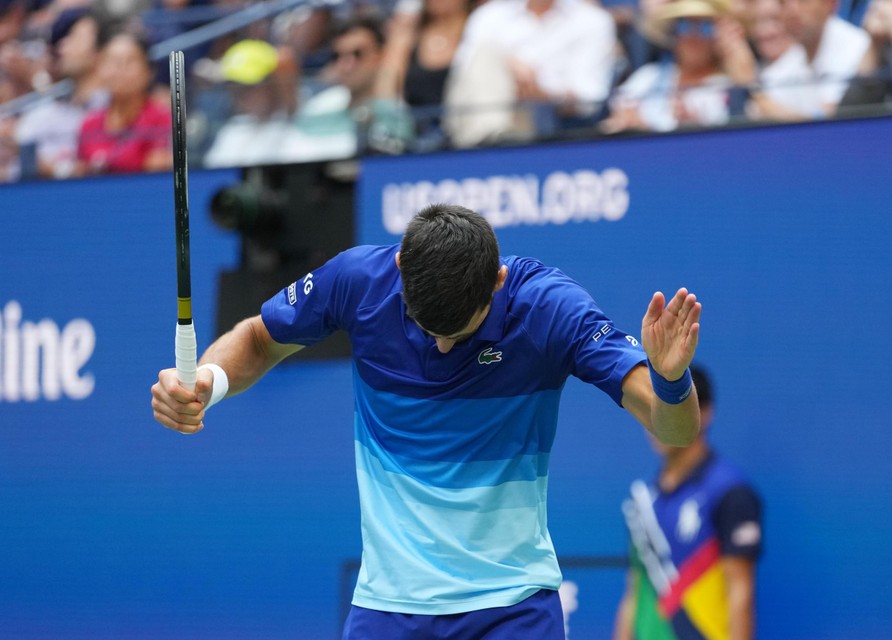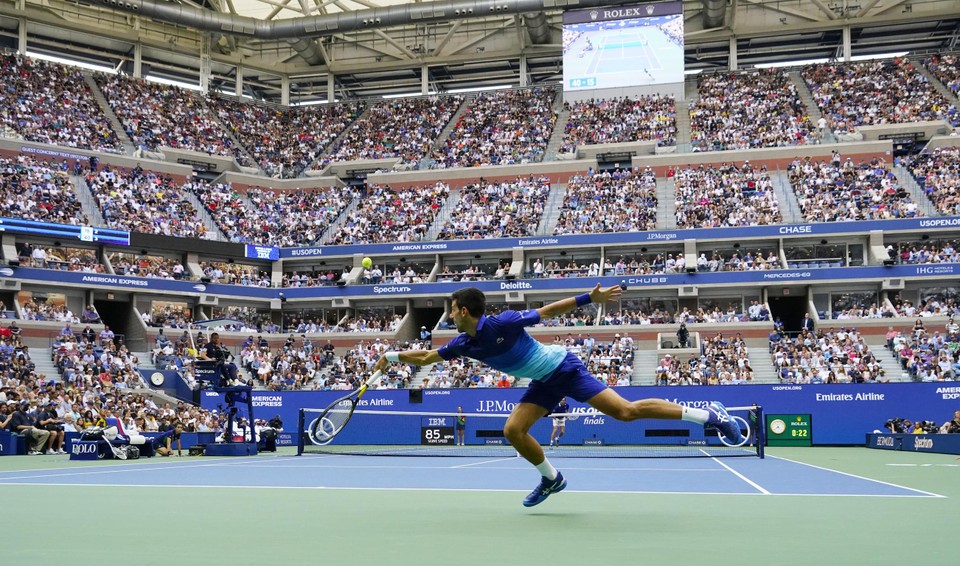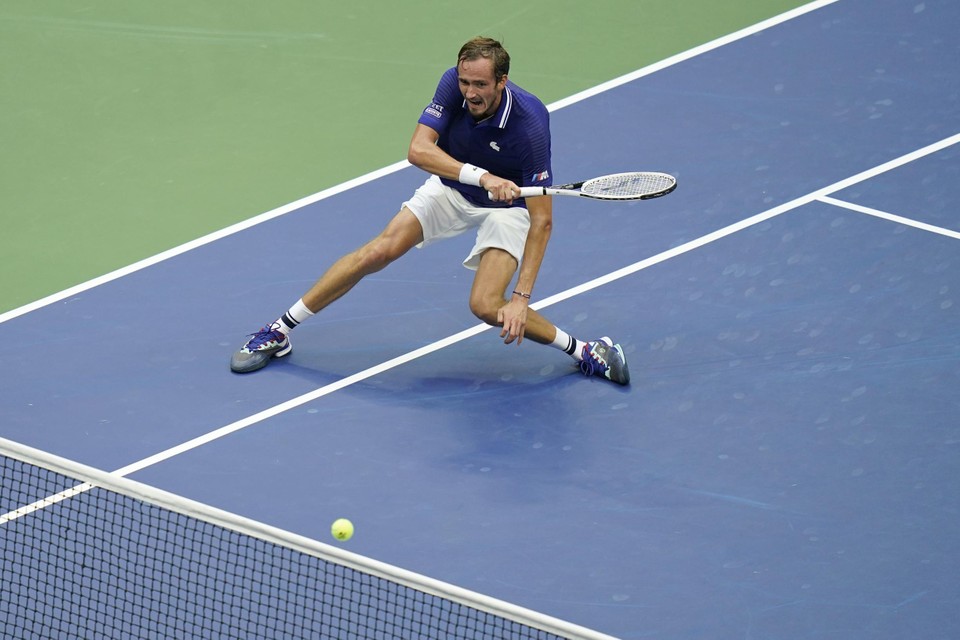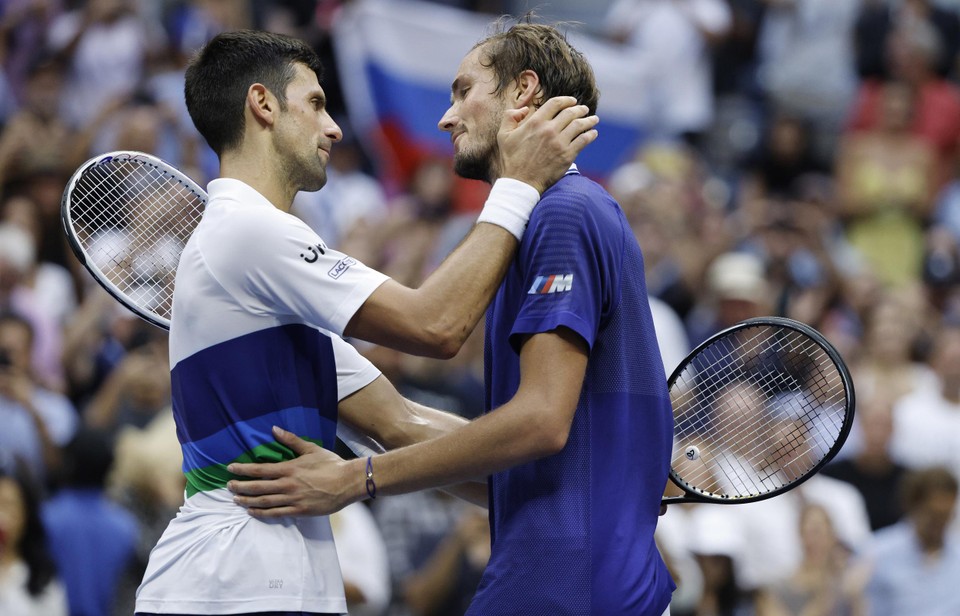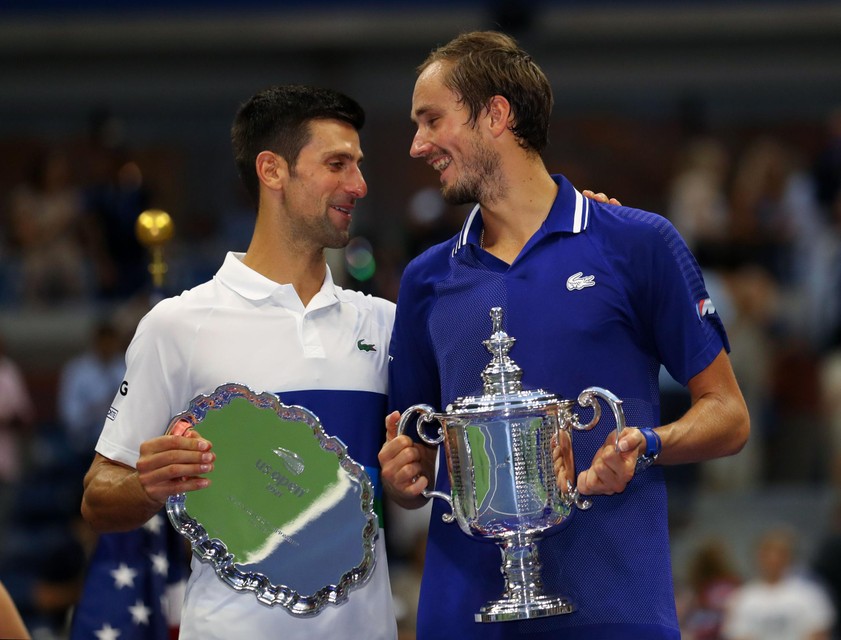 Alcohol maven. Incurable pop culture specialist. Communicator. Gamer. Certified explorer.