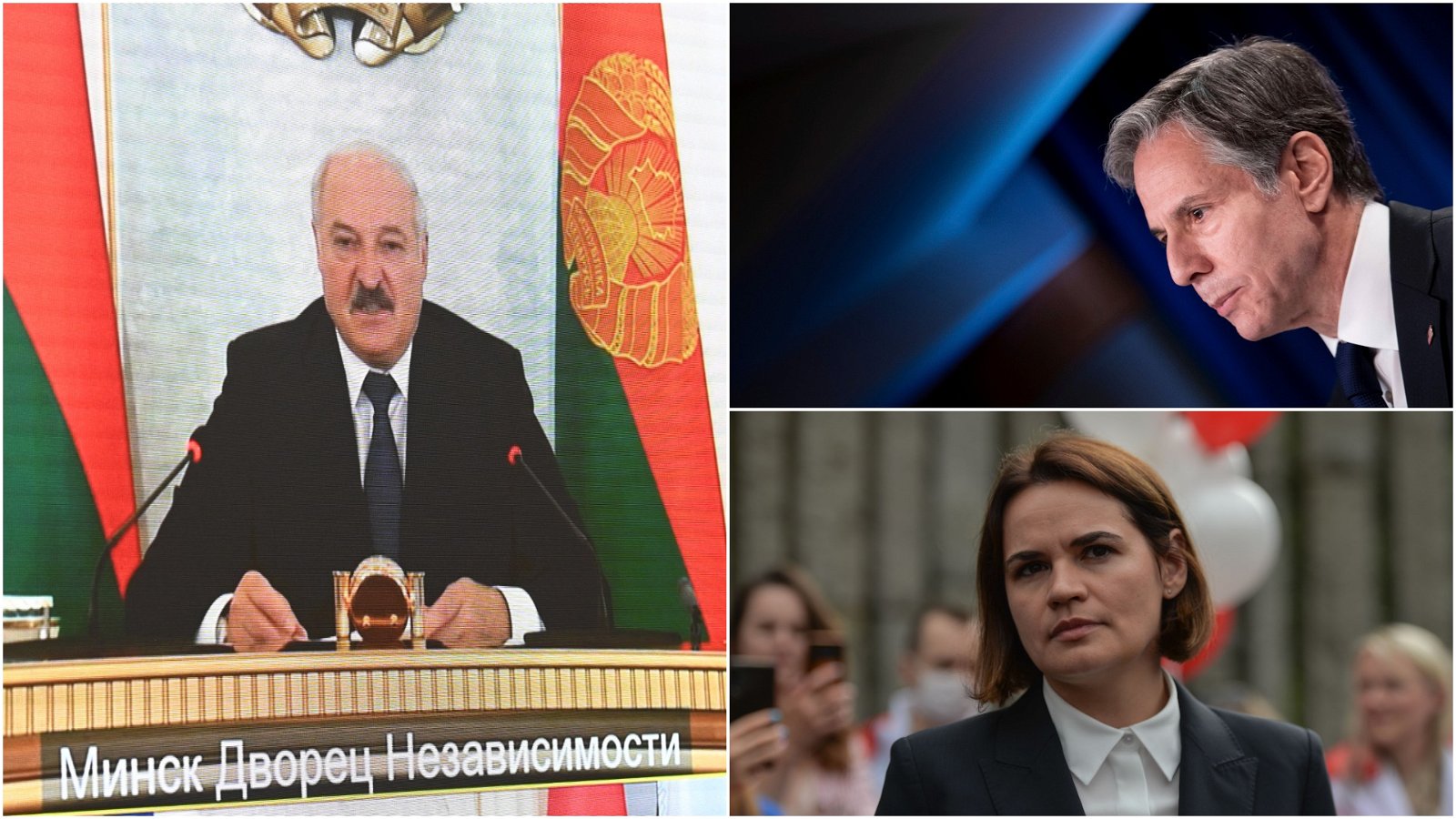 US Secretary of State Antony Blinken has called Belarus' attempt to send Belarus' Kristsina Simonovskaya home from the Tokyo Olympics against her wishes as "international repression". In addition, the most famous Belarusian exile, opposition leader Svyatlana Tikhanovskaya, also made herself heard. He believes Western countries should tighten sanctions against Belarus to put pressure on President Alexander Lukashenko.
Nearly 35,000 people have been arrested in Belarus since the elections held last August. Many of them took to the streets to protest the unfairness of the ballot box. Svetlana's husband, Sergei Tikhanovsky, is also in prison; He himself ran in the election as a presidential candidate. President Lukashenko. An ancient Soviet ruler who prefers to count himself in Putin's sphere of influence has chosen the path of totalitarian, repressive dictatorship.
"President Alexander Lukashenko's regime attempts to commit another act of international repression: an attempt to force Olympic sprinter Kristina Tsimanuskaja to quit entirely because she expresses her independent opinion," Blinken wrote on Twitter on Monday.
"Such actions violate the Olympic spirit, violate fundamental rights and cannot be tolerated."
Simanovskaya, who took refuge in the Polish embassy after refusing to order the team home, will travel to Poland on Wednesday. Warsaw He has since offered her a humanitarian visa.
Tichanovskaya
Just as the Belarusian dictatorship is negatively impacting the entire world, the country's most famous opposition leader, the exiled Svyatlana Tikhanovskaya, is visiting the United Kingdom.
Tikhanovskaya said financial Times What happened to the Olympic runner is part of a widespread repression of athletes in Belarus.
"Since August, dozens of athletes have been jailed, fired and forced to flee the country," she said. Any criticism is seen as an attack on the government. "No athlete can feel safe – not in Belarus or abroad."
Olympic officials have banned Lukashenko from attending the Games in Tokyo and withheld payments to the country's Olympic Committee after Belarusian athletes accused his regime of political discrimination and imprisonment.
Sanctions
Tikhanovskaya's visit to London comes after a 15-day visit to the US where she met President Joe Biden. "We are going to the UK to draw attention to closing the loopholes of European sanctions," she said. She said the incremental pressure would only lead to a more oppressive path through the regime that "would be longer with more casualties."
Tikhanovskaya now seeks support from British Prime Minister Boris Johnson to increase or tighten West-imposed sanctions on Belarus.
The Western powers have so far taken only gradual steps against Belarus.
Most recently, in June, the UK, EU, US and Canada imposed asset freezes and travel restrictions on some Belarusians associated with the regime as punishment for the emergency landing of a Ryanair plane in May.
Belarusian authorities had diverted the plane to Minsk to arrest a dissident and his girlfriend, on the pretext that there was a security risk.
The United Kingdom's sanctions also target the Belarusian exporter of oil products, while the European Union has imposed regional sanctions against the export of insurance, tobacco, petroleum products and potassium chloride, which constitutes a significant portion of Belarus's revenue.
read also:
(ns)
Tv ninja. Lifelong analyst. Award-winning music evangelist. Professional beer buff. Incurable zombie specialist.