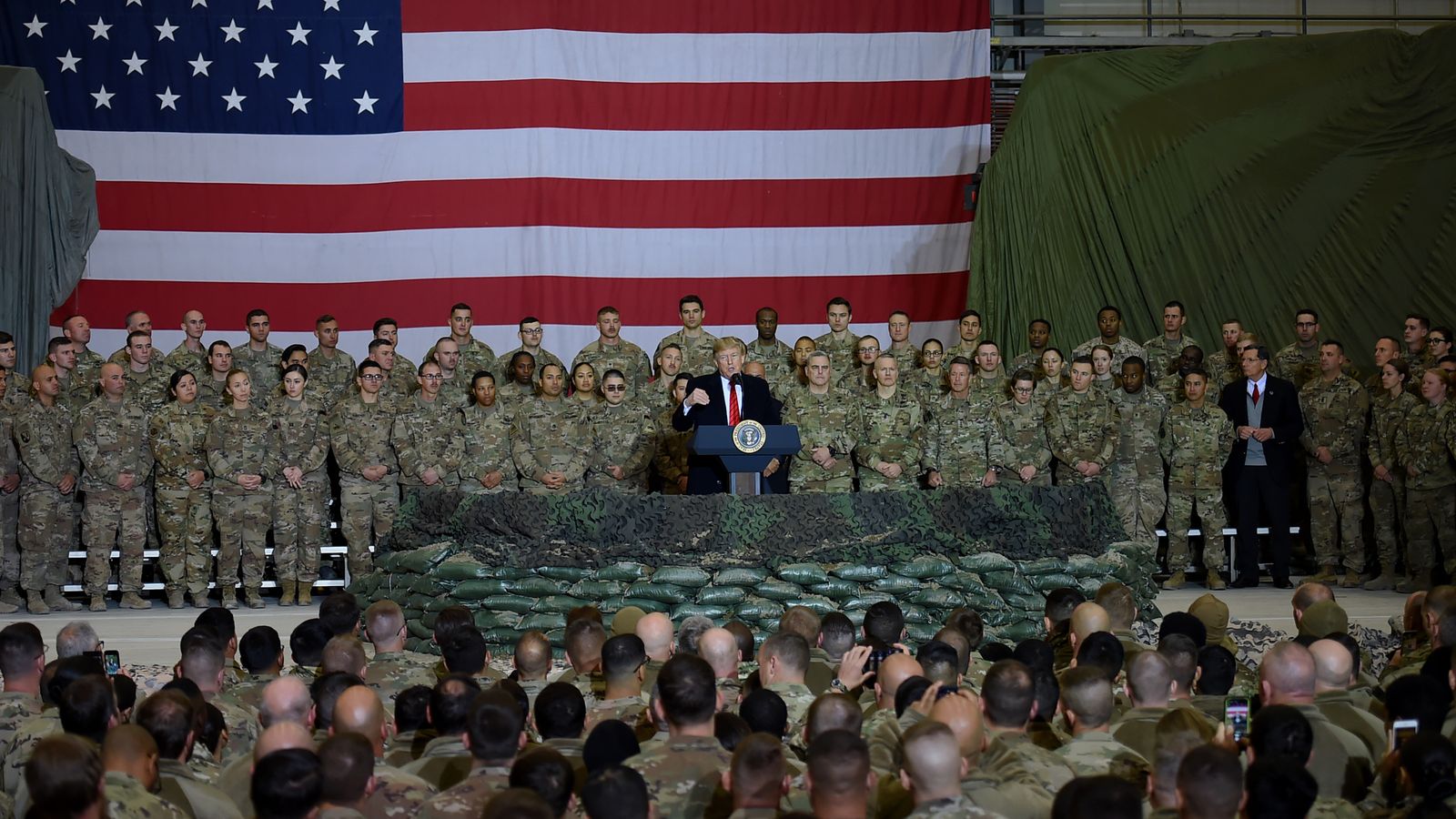 US President Donald Trump will cut off his country's military presence in Afghanistan and Iraq, the Pentagon has announced.
Acting Secretary of Defense Christopher Miller says the number of US troops in Afghanistan will drop from 4,500 to 2,500 by the time Trump leaves office early next year.
The number of troops in Iraq will be reduced from about 3,000 to 2,500.
It is expected to be completed just five days before Joe Biden takes office on January 20, although President Trump has refused to acknowledge the damage done to his election.
The plan comes despite arguments from senior military officials for a gradual withdrawal, especially in Afghanistan.
While promising to "end the war forever" and bring troops back to the country, Mr. Trump probably imagined that the withdrawal was less than a complete withdrawal.
US troops have been in Afghanistan since October 2001, and there are concerns that the Taliban are still involved in attacks on Afghan government troops.
NATO Secretary-General Jens Stoltenberg warned on Monday that the country could be at risk of becoming a "platform for international terrorists to plan and organize attacks on our territory" prematurely from Afghanistan.
He feared that IS "could rebuild in Afghanistan the terrorist caliphate it lost in Syria and Iraq."
Earlier in November, dozens of people were killed Gunmen attacked Kabul University. It was the second attack on an educational institution in the capital in just one week and both claimed IS.
U.S. Senate Majority Leader Mitch McConnell also expressed concern about troop reductions, saying "a retreat (of US troops) to Afghanistan or Iraq would be a mistake."
Mr Miller did not comment on reporters after announcing his plans, but said the United States would be ready to respond if the situation worsened in one country.
He said: "If forces of terrorism, instability, division and hatred deliberately launch propaganda to disrupt our efforts, we are ready to use the necessary capabilities to thwart them."
Mr Trump's national security advisers, Robert O'Brien, said the move was part of the president's policy "since he took office", adding: "By May, President Trump hopes that (the army) will all return safely and fully to their country." .
Internet geek. Wannabe bacon enthusiast. Web trailblazer. Music maven. Entrepreneur. Pop culture fan.