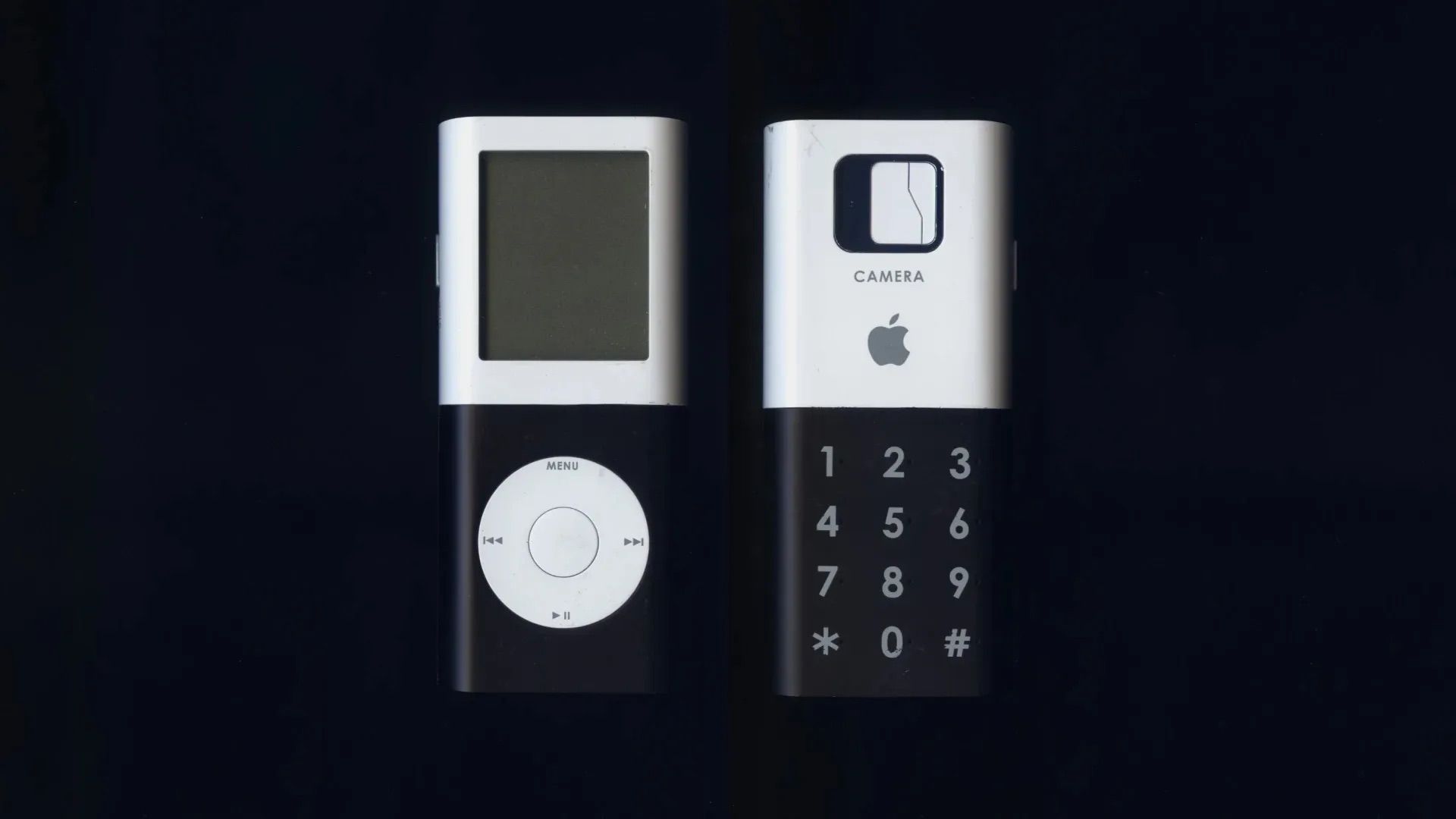 Apple apparently tested countless prototypes before arriving at the famous design of the first iPhone, released in 2007. Tony Fadell, creator of the iPod and then founder of Nest (later acquired by Google), has unveiled a strange example.
The iPhone could have been a mix between an old-fashioned phone and an iPod, as shown in this image relayed by the TechCrunch site. Up front, it's a classic iPod, equipped with its famous "click wheel". At the back, there's a thick number pad and a small camera.
But the specialty of this prototype is that its lower part can pivot. Thus, the device can be used as an iPod, with the wheel on the front, or as a telephone, with the keypad on the front. The idea may have been personally initiated by Steve Jobs, who inspired his teams to build the first iPhone to be based on the iPod.
,He insisted that iPod Plus phones work", explains Fadell. ,We worked for weeks and weeks to figure out how to enter text with the click wheel. We failed, and Steve Jobs said, "Keep trying!" At some point, we've all said, "No, this won't work.,
Prone to fits of apathy. Music specialist. Extreme food enthusiast. Amateur problem solver.