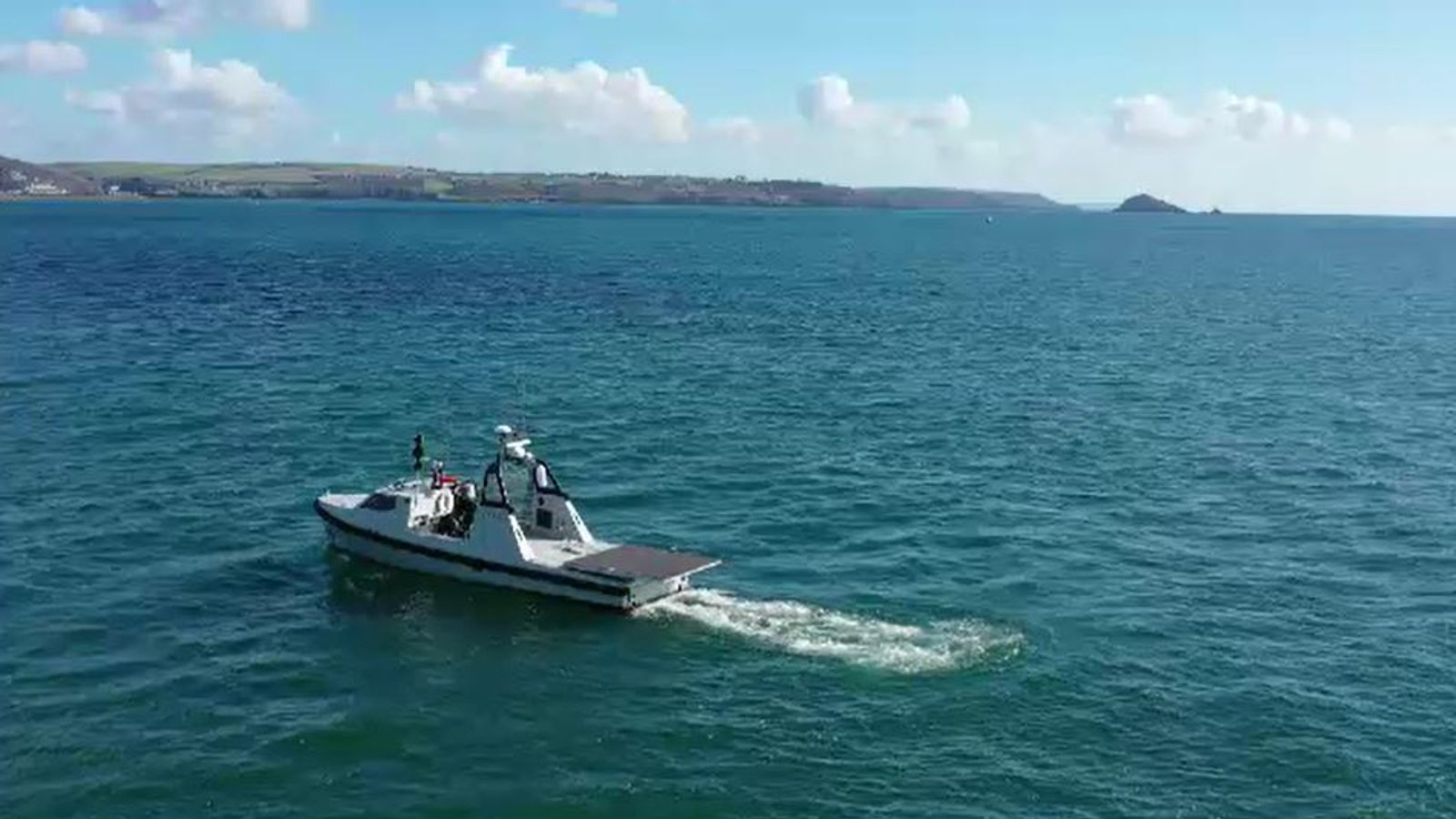 Autonomous drones and unmanned boats could be used for maintenance of UK offshore wind farms over the next five years, experts told Sky News.
A team of scientists from the university Bristol And Thales, a French-based engineering and science firm, is testing technology that will eventually eliminate the need for humans to play dangerous roles.
The process involves AI (artificial intelligence) boats carrying autonomous drones before sea turbines land in turbines in the air, before landing on turbine blades and before repairs.
Leading the team is Tom Richardson from the University of Bristol: "The turbines we have are growing almost rapidly.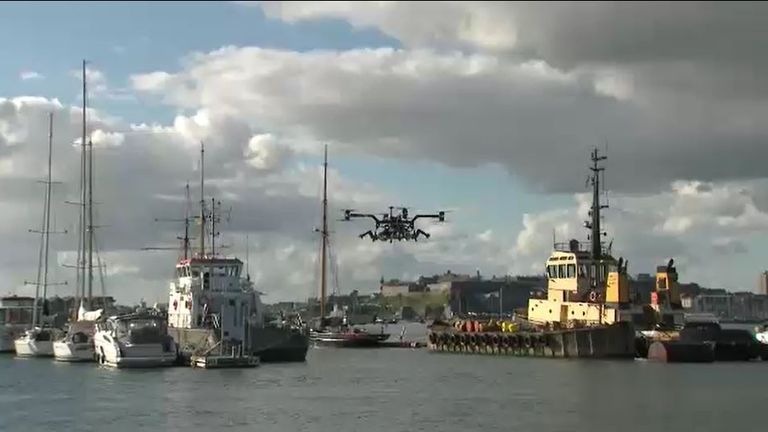 "There are a lot of them. They are coastal, they are in an environment that is really challenging and we need to be able to repair them in the long run so that they can generate electricity for us."
The technology is believed to be used by energy companies in the next five to ten years.
The innovation is timely in light of the recent announcement of wind power by the UK government.
Prime Minister Boris Johnson made the announcement earlier this month Offshore wind farm Within 10 years every household in the country will produce enough electricity for electricity.
He wants the UK to become a "world leader" in green energy, he said.
AI boats and drones are being tested Plymouth, Which has a dedicated smart sound – a place where autonomous and AI marine technology can be openly tested.
Chris Wardman, head of the Thales Autonomous Maritime Department, told Sky News that the move was to remove human workers from a dangerous role – not to hire them.
"It's really, really important that we're not taking people's work into this kind of business, but what we're doing is working in people's roles and making things more efficient.
"We're going green, using less carbon and all this kind of thing can be done through autonomy," he said.
Another use for the undeveloped undeveloped boat system by Tales is to clean the sea of ​​plastic waste.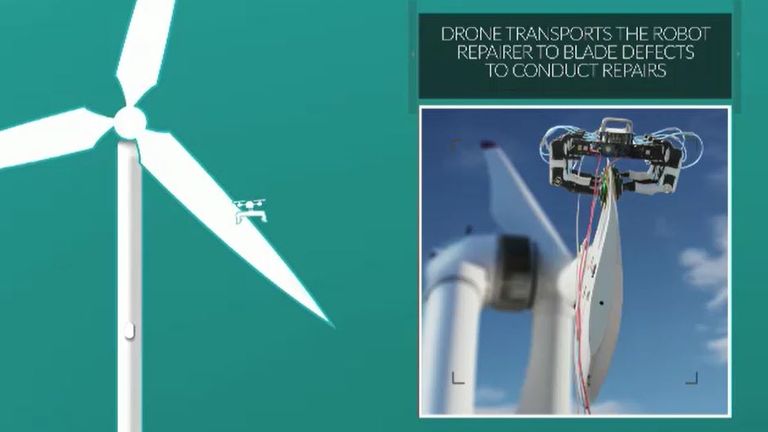 In conjunction with the University of Southampton, the project could see 20 to 30 robotic boats spend months in dense areas of ocean plastic debris.
Professor Steve Turnak, who worked on the idea, told Sky News: "We know there are bits of the ocean where plastics come together, but it's still spread over a large area so with these robotic vehicles we can spread them over a large area and a relatively small number of Use someone to manage them together and face the challenge of removing these plastics from the ocean. "
He said self-propelled unmanned boats to clean the ocean could be a few years away and people are already testing new systems.
"In five to ten years I've seen it as part of everyday life. Not just in ocean plastics, but in ocean exploration," he said.
"It's all a matter of economics. If you look at the cost of navigating the ocean, they need to be big enough to travel fast enough to get there.
"And then travel slowly around space. All these people will be on the ship – you pay them, and so on."
"So if you have a small craft, the more time they spend working over a larger area, the more expensive it is."
Organizer. Zombie aficionado. Wannabe reader. Passionate writer. Twitter lover. Music scholar. Web expert.