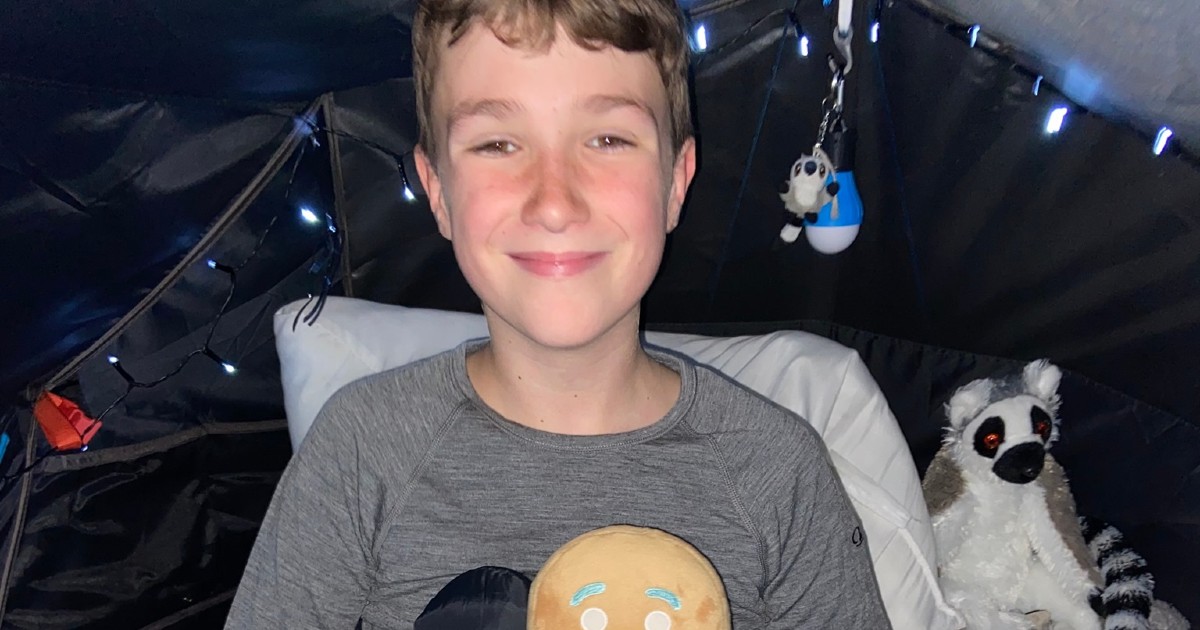 It will be the 500th night in a row that max woosi, an 11-year-old boy, will sleep in a tent camping in his backyard UK. The purpose of his special night stay was a fundraiser donate toHospice where his friend and neighbor Rick Abbott He spent his last days before dying of cancer. Max Vucci's initiative went unnoticed: to date has been raised about the charity campaign launched on JustGiving 640 thousand pounds.
Boy British city. lives in braunton, in Devon. he started sleeping in a tent From March 2020 onwards, Without stopping by low temperatures or rain. He was sheltered by Rick, who encouraged him to experience an adventure amidst nature. Then when his friend passed away, Max wanted to pay tribute to him by accepting the challenge and helping the structure that took care of him to support the financial difficulties he caused. pandemic pandemic. Thanks to the money raised, Max avoided the dismissal of some employees and the cutting of beds. "I never thought I would spend so many nights outside," the 11-year-old told the British press. Milestone reached to celebrate 500th night on 10 augustThe boy is planning a special stay in the woods in the company of a friend: "We will build our den using sticks and leaves," he explained.
Max's donation also received praise from the British Prime Minister. boris johnson, when the boy brought his tent to Downing Street. "Max has inspired youth across the country," the premier said, "and I support his efforts to raise money for the children who need it most." Johnson then concluded by personally congratulating Max for his "stellar fundraising work" for Hospice.
cover image: costworld
Support ilfattoquotidiano.it: If you believe in our fight, fight with us!
Supporting ilfattoquotidiano.it means two things: allowing us to continue to publish an online newsletter full of news and insights, free for all. But it does do our part to be an active part of a community and to put together the battles we believe in with ideas, evidence and participation. Your contribution is important. support now
Thanks,
peter gomez
support now

previous article
Covid, the film "I'm a Legend" becomes a no-vax manifesto: "vaccines turn into zombies". and the screenwriter is forced to intervene
next article
Magpie swoops in on mother and daughter: 5-month-old girl dies while walking in the park
Organizer. Zombie aficionado. Wannabe reader. Passionate writer. Twitter lover. Music scholar. Web expert.