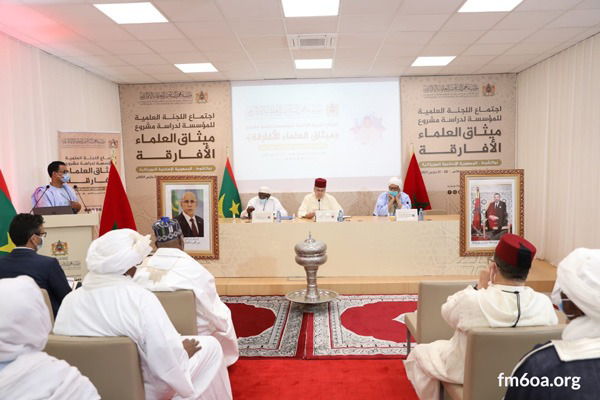 The relations between Morocco and Mauritania are improving. As is evident from the meeting of the Scientific Commission of Mohammed VI Foundation of African Ulema (FM6OA) in Nouakot on 20 and 21 March. This, moreover, is the first time since its creation in 2015 that the body has held a session away from its head office in Fez.
In the Mauritanian capital, members of FM6OA examined the draft charter of the African Ulema. According to the Foundation, the document is based on five axes: "Science and Scholars in the African Context", "Protection of the Great African Religious Constant", "Protection of Islamic Values ​​and Common Religious", "Protection of Spiritual Security in Africa" ​​and "Africa : Attitudes and Aspirations ".
This policy is also present in the draft charter outlined during the general session of FM6OA in Fez in December 2019. It actually advocates "respect for the sovereignty of countries and their national and regional integrity".
Nouakchott attended the meeting Ulema From Morocco, Mauritania, Senegal, Mali, Chad, Burkina Faso, Sudan and Tanzania.
Internet geek. Wannabe bacon enthusiast. Web trailblazer. Music maven. Entrepreneur. Pop culture fan.