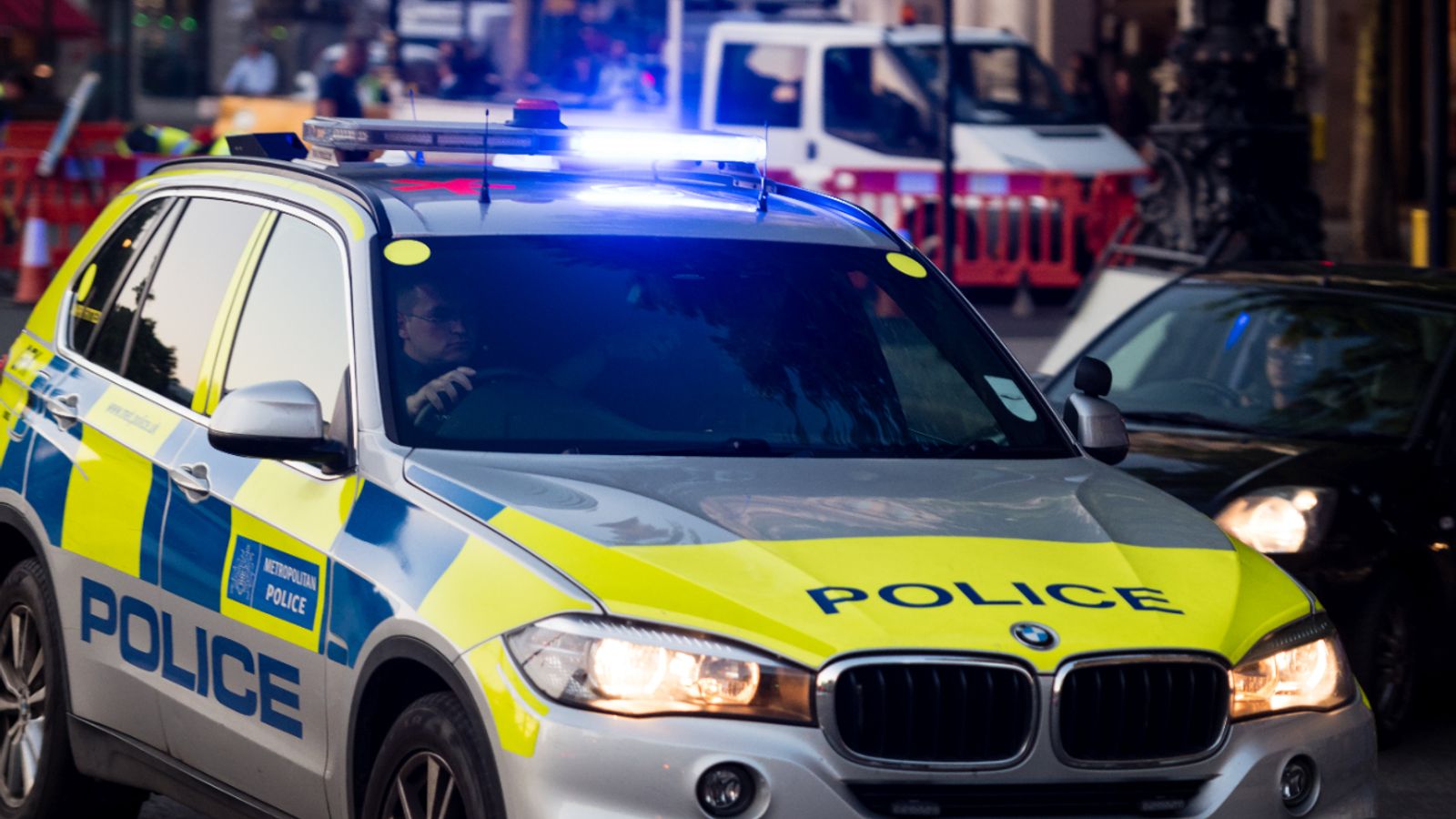 During a half-hour police chase, a teenager reached 180mph on his motorcycle and pleaded guilty to dangerous driving.
Marian Vasilica Dragoi, 19, got up with multiple red lights, paved the sidewalk, and climbed the wrong side of the road to try to escape.
Officers noticed his bike, which was seen as a false number plate, in the Wood Green area of ​​the North around 9.20pm on May 20. London, when it cuts across their path.
The Dragoi MM of Tenton Terrace in Harinji was stuck at 70mph in the 20mph zone before hitting at 180mph.
Police lost sight of him on the ground, but a National Police Air Service helicopter began searching for the bike.
After traveling Buckinghamshire And in Bedfordshire, To enter a service station, he grabbed the hard shoulder of the motorway and rode the wrong way.
Officers apprehended him before refueling, where they safely stopped the motorcycle east of the station and arrested him.
A police investigation later revealed that the motorbike had not been stolen, but that Dragoi did not have a proper license or insurance to operate the insurance.
He pleaded guilty in Highbury Corner Magistrate's Court on Monday to driving dangerously, failing to stop for police, driving an unlicensed motor vehicle and driving without insurance.
He will be sentenced on January 14 at Wood Green Crown Court.
Arresting Officer Sergeant Tony McGuire said: "At one point in the chase, Draggoi went straight through every red light he encountered, climbing to the right of the road, trying to move away and even trying to impose sidewalks."
He said Draggoi continued to run in a completely "dangerous way" behind him and was only tracked by a police helicopter without a police vehicle on the ground anywhere near him.
"He failed to stop the police and put his own life and the lives of other road users as well as the lives of innocent pedestrians in grave danger," he said.
"Our highly trained Operation Venice officers come out every day to fight mopeds, scooters and motorbike-driven crimes on the streets of London and I hope this case will act as a deterrent considering our display of such immoral behavior on the streets."
Organizer. Zombie aficionado. Wannabe reader. Passionate writer. Twitter lover. Music scholar. Web expert.