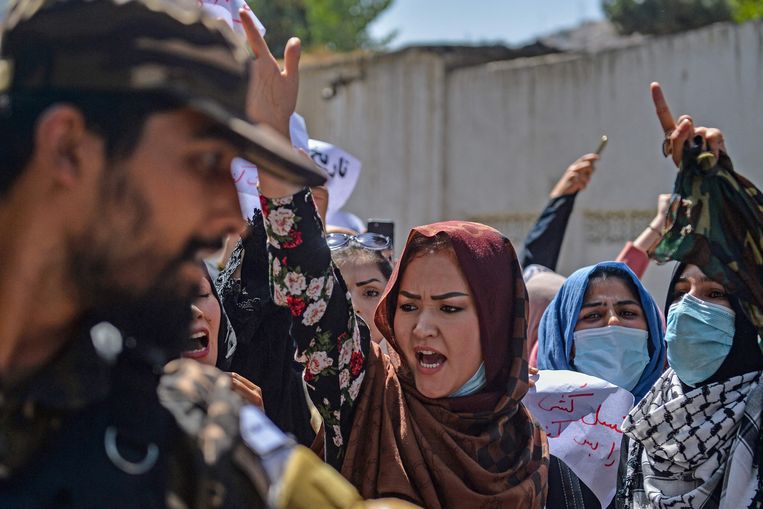 For example, a senior Taliban official may have announced the end of women's cricket. "I don't think women will be allowed to play cricket because there is no need for women to play cricket," Ahmadullah Wasik, deputy head of the Taliban's cultural commission, told Australian broadcaster SBS. Cricket is a popular sport in Afghanistan and the men's team tours Australia in November.
Wasik's stringent performance rules and statements are in stark contrast to the image the Taliban have tried to portray since taking power that they have changed since their first term, between 1996 and 2001.
In recent weeks, women and men have been segregated in universities. "In cricket, they can face a situation where their face and body are not covered," Wasik said. "Islam doesn't allow women to be seen this way." The Australian Cricket Federation warned on Thursday that the match against the men's team will be canceled if women's cricket is banned.
Attempts to deal with the demonstrations show that the demonstrations by women, mainly in Kabul and Herat, have become a thorn in the side of the Taliban. The new government barely took office this week after the interior ministry warned protesters not to 'dare to organize demonstrations'.
no advice

From now on not only is permission required, the display boards and slogans that are used should also be approved. Anyone who does not comply with the new rules should take into account the 'serious legal consequences'.
The ministry is headed by Taliban hardliner Sirajuddin Haqqani, on whose head the FBI has placed a $10 million bounty. Haqqani is suspected of involvement in terrorism, attempted assassination and the shooting of US troops.
It should be shown in the coming days whether women protesters care about Haqqani's "attempt to threaten". Since taking power last month, Taliban fighters were initially confused about the women's protest, which began in the western city of Herat and then spread to Kabul. Warriors initially let women make their way. For example, last week a demonstration at the Rashtrapati Bhavan in Kabul was left untouched.
This brave Afghan woman told me:
"When I first heard of the Taliban coming to power, I was devastated but told myself that I should not give up my fight for my rights. I decided to take to the streets with about 40 or 50 other women and publicly challenge the Taliban. Have no fear, we are united now. pic.twitter.com/RANs89KmYX

— Christ Alinejad ️ (@AlinejadMasih) 7 September 2021
heavy hand

However, later, there was an increase in reports of Taliban fighters firing in the air or beating up protesters. Three people are said to have died during a demonstration in Herat. During a demonstration on social media, a picture of a Taliban fighter pointing his American M-16 rifle at a woman made headlines.
On Wednesday, women chanting 'we want equal rights, we want women in government' on the streets of Kabul reported beatings, floggings and verbally abused by suddenly surfaced fighters. One of the protesters, Sarah, told the BBC: "They said we should go home because they think it's a woman's place." Afghan journalists were also beaten up and arrested.
The women's group held placards on which are unlikely to be approved under the new rules, such as 'No government can deny the presence of women' and 'A cabinet without women is a failure'. There is not a single woman in the new government, to the great dismay of America among others.
The United Nations Organization for Women on Wednesday called on the world not to accept the exclusion of women from running the country. Alison Davidian, in charge of aid to Afghanistan, said the Taliban missed an important opportunity to show that they had indeed changed with the announcement of a provisional government. 'The protests show that Afghan women will not relinquish their rights; They will not be wiped out," Davidian said.
Alcohol maven. Incurable pop culture specialist. Communicator. Gamer. Certified explorer.