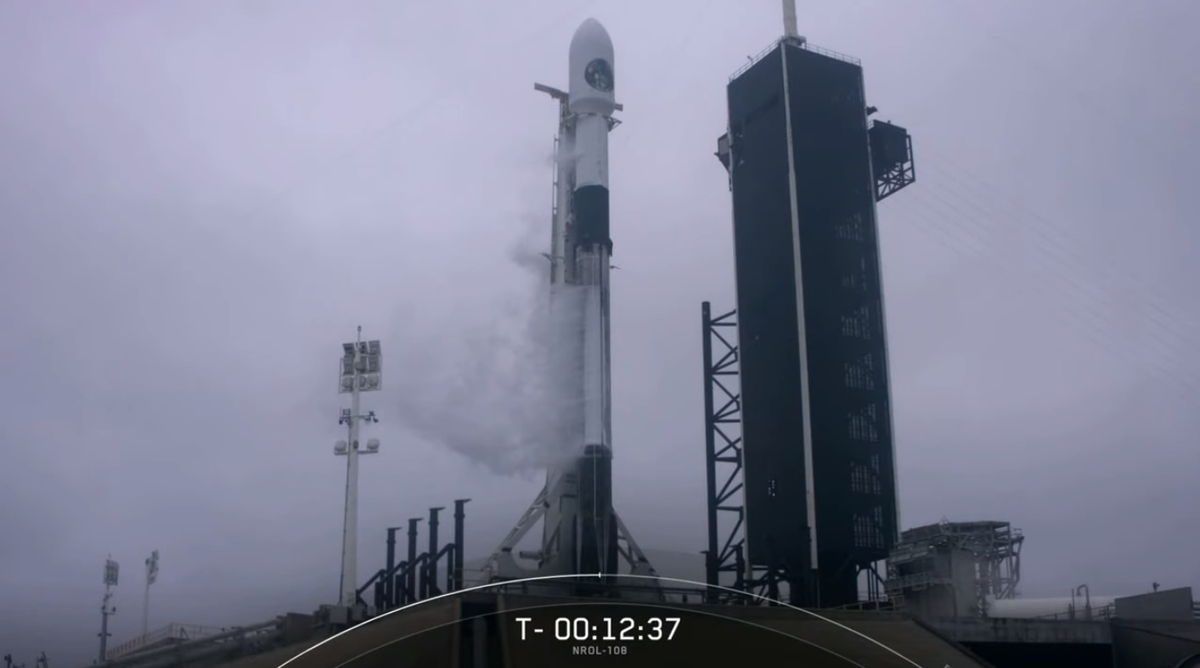 SpaceX has stopped the planned launch of a Falcon 9 rocket carrying a classified spy satellite for the U.S. National Reconnaissance Office due to high pressure on the second-stage booster.
The launch, dubbed the NRL-16D, was launched at 9 a.m. today (ESS (1400 GMT)) during a three-hour launch window from Pad 39A at NASA's Kennedy Space Center in Florida.
A temporary weather concern delayed the launch by 45 minutes, then SpaceX crews made a hold call 1 minute 53 seconds before the blast. The launch team tried to prepare the rocket for the second time during today's window but decided it was not possible.
"During the count, the pressure on the liquid oxygen tank at the upper level was slightly higher, which led to the abortion being stopped," Andy Tran, SpaceX's production manager, said during the live broadcast.
Related: See the evolution of the SpaceX rocket in the pictures
"Remember, the purpose of the countdown is to help us catch these potential issues before the aircraft; vehicles and payloads are in good health," Tran said after the delay call, but SpaceX said before scrubbing the launch for the day. "This is the nature of the launch business."
It took more than an hour to call the hold for SpaceX, and the rest of the launch window decided to support the rest of the mission to decide not to try the launch today, which runs until 12pm EST (1 1700 GMT).
"There are a thousand ways that a launch can go wrong and only one way it can go," Tran said after deciding to step down from the launch effort. "It wasn't on the cards for us today."
As soon as today's launch is scrubbed, a backup flight window will open on Friday (December 18) at 9 a.m. EST (1400 GMT) and last for three hours.
"We have a Mars parade tomorrow to send this NRL-17 satellite into orbit," Tran said.
Email Meghan Bartels at Embartels Space.com or follow @MaganBartels on Twitter. Follow us On Twitter @speedot.com and on Facebook.
Analyst. Amateur problem solver. Wannabe internet expert. Coffee geek. Tv guru. Award-winning communicator. Food nerd.