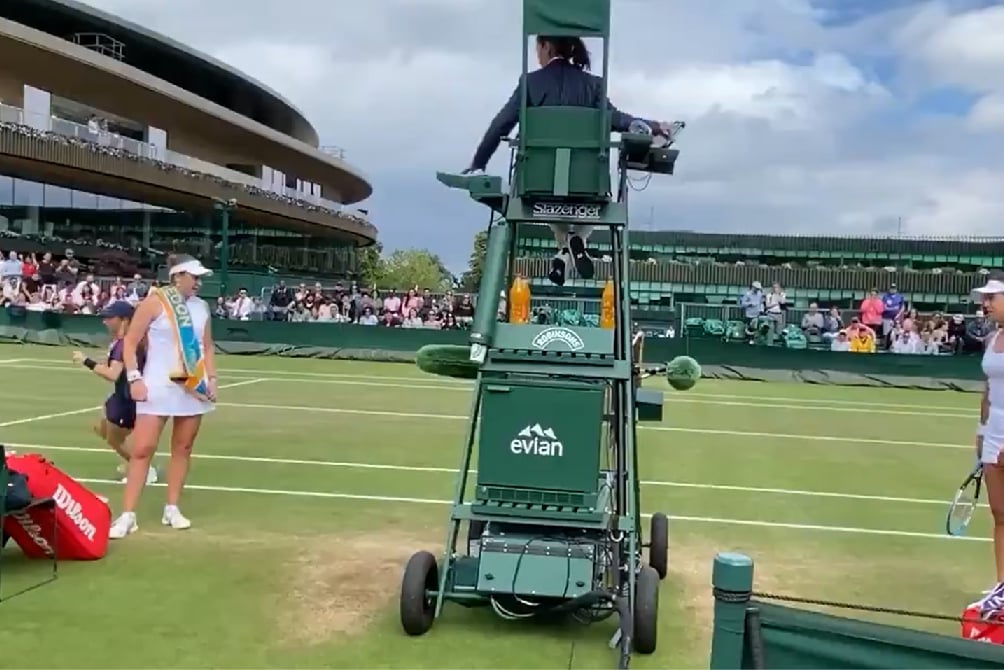 Ajla Tomljanovic and Jelena Ostapenko will never be best friends again. The two tennis stars clashed after the match in the third round of Wimbledon.
Tomljanovic won the match after losing the first set against the Latvian. It eventually turned out to be 4-6, 6-4 and 6-2 for the Australian. After this the round of accusations and counter-accusations started.
Ostapenko suffered pain throughout the game and was at one point a physiotherapist on the pitch, needing 11 minutes before the start of the game. Tomljanovic already shouted to the umpire: "You know she's lying, right?" To which Ostapenko replied: "If you think I'm lying, ask yourself a medical time-out."
"Your behavior is terrible," it continued after the match ended. "You have zero respect," said Ostapenko, the winner of Roland Garros in 2017. "Honestly, you have to speak up," said Tomljanovic. "What? So bad, so bad," he replied. "You're the worst player on the track."
"shameful"
There was also a discussion about the bitter fight between the two in the press conference.
"She might say she was injured, but I don't believe it," said the Australian. "There was nothing wrong with her until she came down 4-0. A definite reason for him to break my rhythm. Still she abuses me. funny. I think it is shameful behavior of someone who has already won a Grand Slam tournament. Kids look at that and then you get this? I'm tired of the kind of things that keep happening."
Ostapenko defended herself, saying that she was indeed injured. "It was extremely humiliating for him," said the Latvian. "How can you call me a liar if you don't know anything about my injury. You don't say that in front of everyone. I told her the same way she can't behave like that. Definitely not because She was winning. If I could play at 50 percent today, I would have beaten her anyway."
Alcohol maven. Incurable pop culture specialist. Communicator. Gamer. Certified explorer.