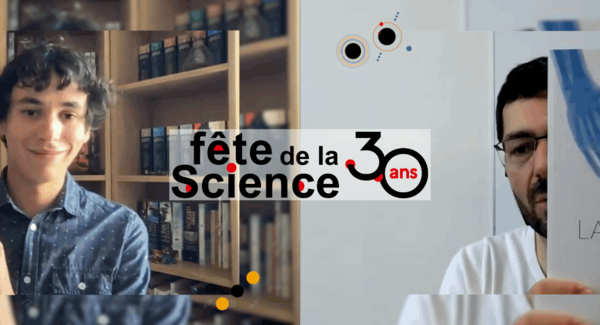 Publishers of the National Publishing Union's Science Pour Tous, partners of the Fte de la Science organized by the Ministry of Higher Education, Research and Innovation in collaboration with the Ministry of Culture, offer you a selection of popular science books related to this year's theme: Eureka the Emotion Off the Discovery and the Edition of the Science n Bulls Comic Book: Eureka*.
* Presented by 356 participating booksellers and in consultation with media libraries.
In these videos produced by Kimberly Bonnell from Casemate, six authors share with you their feelings of discovery and their inspiration for writing
. What was his first scientific sense?
. What inspired him to become a scientist?
. Why do they write?
. And they're definitely talking about their latest book!
9 other authors will do the same at the round table at the Cité des Sciences et de l'Industrie on October 2 and 3, and in bookstores throughout the month of October!
Know, in today's video, his interview:
Pierre Besierre, veterinarian and professor-researcher in virology at the University of Toulouse, author of Flu: a virus, ducks and people Published by EDP Science;
cedric rue, lecturer, teacher-researcher, at the Lumiere Matiere Institute in Lyon, author of When Physics Gets Right Published by Belin Editions.
The rest of the interview is coming this week!
Find out more and choose from over 2000 titles on the Signes por tous website.
Analyst. Amateur problem solver. Wannabe internet expert. Coffee geek. Tv guru. Award-winning communicator. Food nerd.