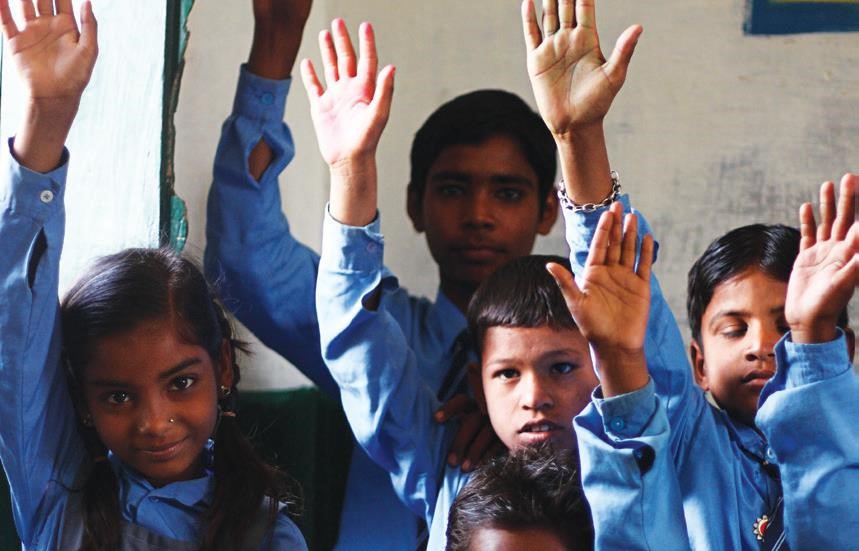 Published by the International Task Force on Teachers for Education 2030, Sub-Saharan Africa should recruit 1.5 million teachers by 2030. These 1.5 crore additional teachers are 6.1 lakh in primary and 89 lakh additional teachers in secondary.
The countries most affected by this deficit with respect to the primary cycle are the Central African Republic, Chad, Mali and Niger. They will require the biggest increase in the number of teachers (6% or more annual growth) in the coming years. For Togo, Madagascar, Namibia, Sao Tome and Principe and Seychelles, they serve as good students, and they will only need a small hike.
For the secondary cycle, Burundi, the Central African Republic, Mozambique, Niger, Chad and Tanzania would require an increase of at least 10% per year. On the other hand, for example, Ghana would only need an annual increase of 0.2%. One indicator of this shortfall is the student/qualified teacher ratio.
On average, there is one qualified teacher per 58 students in primary education, whereas for secondary education the ratio is about 43 students per qualified teacher. Whereas according to UNESCO there are 40 students per teacher in primary and 25 students per teacher in secondary. Various institutional and individual factors perpetuate this chronic shortage of teachers in countries in sub-Saharan Africa.
insufficient capacity
The report highlights that during the last decade, states have undergone political and institutional changes to facilitate the growth and expansion of primary and secondary education. Unfortunately, this expansion was not accompanied by mass recruitments. This has exacerbated the already existing shortage of teachers.
On the other hand, teacher training institutions do not have sufficient capacity to produce sufficient number of qualified teachers. Not only are few training institutes and places available, but those that do exist are often of poor quality and do not produce qualified teachers.
In addition, the lion's share of countries' education budgets (it should be noted that these budgets are well below the internationally agreed reference level, which is 15 to 20% of GDP) is reserved for teachers' salaries. Very little is left to cover the costs required to train teachers, improve working conditions and teachers' well-being.
WS
Internet geek. Wannabe bacon enthusiast. Web trailblazer. Music maven. Entrepreneur. Pop culture fan.