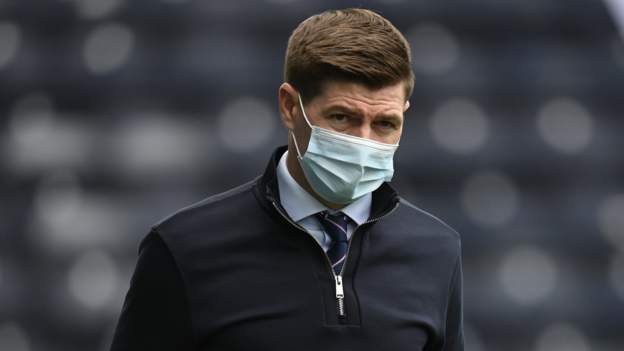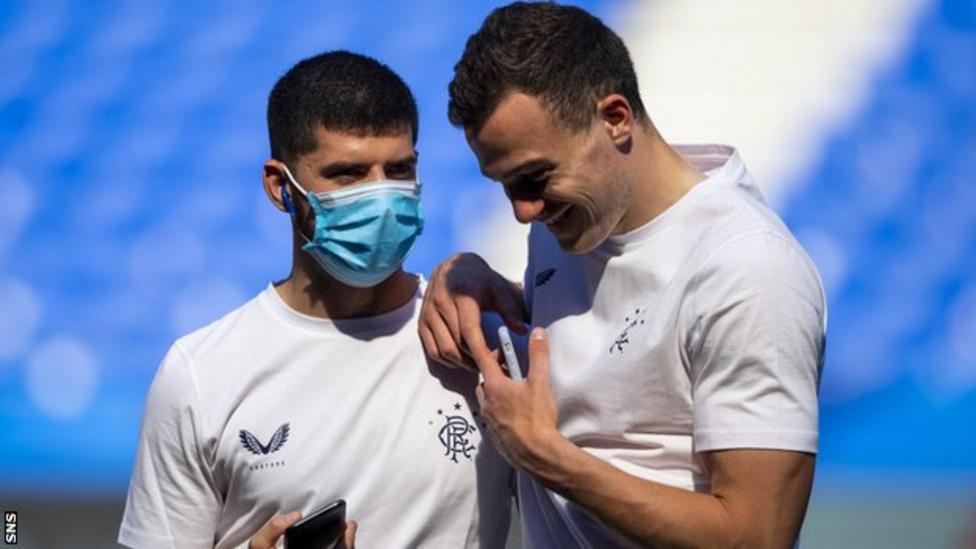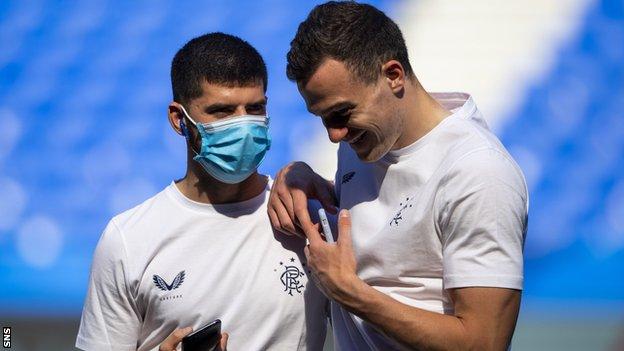 Manager Steven Gerrard said the Rangers must move forward from violating the cowardly rules of players Jordan Jones and George Edmundson.
Jose, 26, and Edmundson, 23, are investigating the club.
"I don't want to sit here and kick more," Gerard told Rangers TV.
"They're really feeling right now. They're sorry and sorry. They're full of regret and I think they'll regret it for a while."
Gerard praised the "decisive action" taken by the club in dealing with two players who could still face punishment from the Scottish FA.
He added that it was a "building process" when Jones and Edmundson returned after the suspension and detachment.
"Players know they have disappointed themselves, their families and their teammates and club supporters badly," Gerard said.
"They will be punished internally and it will be dealt with internally. I think the important thing from my point of view is that we are drawing a line under it."
The Ronners will face Benfica on Thursday, aiming to maintain their 100% record in the Europa League group stage, clearing nine points at the top of the Premiership with a win over Kilmarn on Sunday.
Gerard added, "The players put in a great performance over the weekend and after that the title games should have been positive and the individuals and teams should have appreciated the game they were trying to deliver."
"Two players have taken all those titles and moved away from the squad and the media is now plagued by negativity.
"I'm sure at some point their teammates will have to give an explanation and then the focus can go back to football."
Alcohol maven. Incurable pop culture specialist. Communicator. Gamer. Certified explorer.