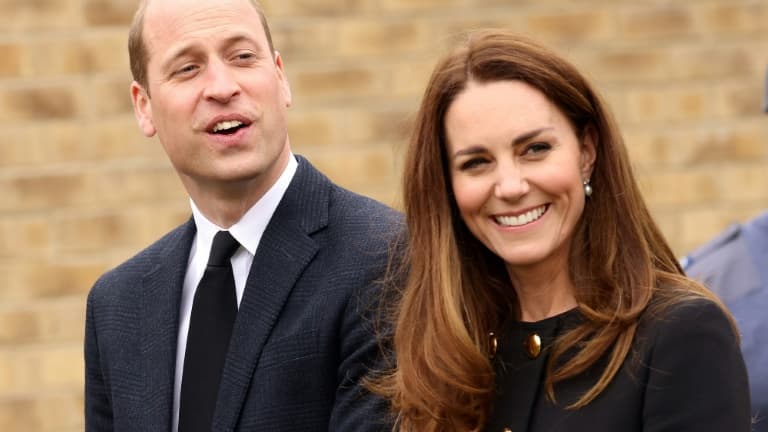 The Duke and Duchess of Cambridge send their support to the President and the citizens of Ukraine, who are "boldly" fighting against the Russian invasion.
Prince William, second in line to the British throne, and his wife Kate Middleton expressed their support for the Ukrainian people after the invasion of Russia on Saturday broke the British royal family's general reserve.
"In October 2020, we have the privilege of meeting President Zelensky and the First Lady to share our hope and optimism for the future of Ukraine," the royal couple wrote on Twitter.
"Today we stand with the President and all Ukrainians as they fight valiantly for this future," he added in a message signed with his initials, W and C, and accompanied by the blue and yellow flag of Ukraine. 'Ukraine.
international community organization
William and Kate receive Volodymyr Zelensky and his wife Olenna as an audience on behalf of Queen Elizabeth II at Buckingham Palace in October 2020, during the presidential couple's two-day visit to the United Kingdom.
After weeks of tension in pro-Russian separatist regions of Ukraine, Russian President Vladimir Putin has gone on the offensive. Several cities, including Kiev, the port city of Mariupol on the shores of the Azov Sea, Kharkiv and Kramatorsk, the country's second city, were heavily bombed.
The international community is organizing to deal with the Russian invasion of Ukraine. In the United Kingdom, the government on Friday announced freezing the assets of Russian President Vladimir Putin and his foreign minister, Sergei Lavrov, after targeting Russian oligarchs and banks.
In showing their support for Ukraine, William and Kate are following in the footsteps of Prince Harry and his wife Meghan, who posted a similar message on their foundation's official website on Thursday evening.
Organizer. Zombie aficionado. Wannabe reader. Passionate writer. Twitter lover. Music scholar. Web expert.