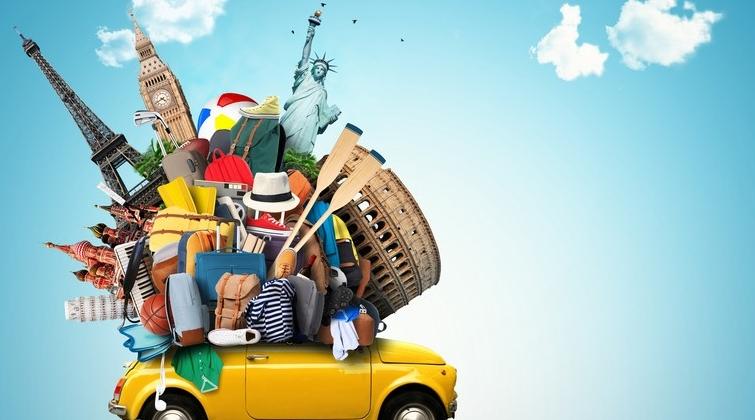 According to a report by UNCTAD, the collapse of international tourism due to the coronavirus pandemic could result in a loss of more than $4 trillion in global GDP in 2020 and 2021.
The report, presented jointly with the United Nations World Tourism Organization (UNWTO), shows that international tourism and its dependent sectors have suffered an estimated loss of $2.4 trillion in 2020 due to direct and indirect impacts. Arrival.
A similar loss could be recorded again this year, warned the report, which specifies that the tourism sector's recovery will largely depend on the large-scale distribution of COVID-19 vaccines globally.
UNCTAD Acting Secretary-General Isabel Durant was quoted in the report as saying, "The world needs a global vaccine effort that protects workers, minimizes social damage and makes strategic decisions about tourism, taking into account potential structural changes." "
UNWTO Secretary-General Zurab Pololikashvili, for his part, said that "tourism is a lifeline for millions of people. Advancing vaccination to protect communities and support tourism to safely resume" It is necessary to generate much needed income, especially in developing countries, which are heavily dependent on international tourism."
With very few COVID-19 vaccinations being widely implemented in some countries and others, the report said tourist losses have decreased in most developed countries but worsened in developing countries.
COVID-19 vaccination rates are uneven across countries, with some countries accounting for less than 1% of the population, while others exceed 60%.
According to the report, this anomalous deployment of vaccines exacerbates the economic blow to tourism in developing countries. It can cause losses of up to 60% in global GDP.
The report said the tourism sector is expected to improve rapidly in countries with high vaccination rates such as France, Germany, Switzerland, the United Kingdom and the United States.
But, according to the UNWTO, experts do not expect the number of international tourist arrivals to return to pre-COVID-19 levels before or even after 2023.
The main obstacles are travel restrictions, slow containment of the virus, low travellers' confidence and poor economic environment.
A rebound in international tourism is expected in the second half of this year, but UNCTAD reports still show losses between $1.700 and $2.400 billion in 2021 compared to 2019 levels.
The results are based on simulations that only take into account the effects of a decline in international tourism, and not policies such as economic stimulus programs that could reduce the impact of the pandemic on the region.
The report assesses the economic impacts under three possible scenarios – all reflecting a reduction in the number of international arrivals – in the tourism sector in 2021.
The first forecast by the UNWTO, based on a reduction in the number of tourists observed in 2020, shows a 75% reduction in the number of international tourist arrivals – the most pessimistic forecast.
In this scenario, a $948 billion drop in global tourism receipts results in a loss of $2.4 trillion in real GDP, or a two-and-a-half-fold increase. This ratio varies greatly from country to country, from single to triple or even quadruple.
This multiplier effect comes from the tourism sector from areas connected upstream. According to the report, it also takes into account the unemployment of unskilled workers.
The second scenario is based on a 63% reduction in international tourist arrivals, a less pessimistic forecast by the UNWTO.
And the third scenario, formulated by UNCTAD, envisages separate rates of domestic and regional tourism in 2021.
It considers a 75% reduction in tourism in countries with low vaccination rates and a 37% reduction in countries with relatively high vaccination rates, mainly in developed countries and some small economies.
According to the report, depending on the importance of tourism to the economy, a reduction in tourism leads to an average 5.5% increase in unskilled labor unemployment, with a wide range of 0 to 15%.
Labor accounts for about 30% of expenditure on tourism services in both developed and developing economies. The barriers to entry in this sector, which employs many women and young workers, are relatively low.