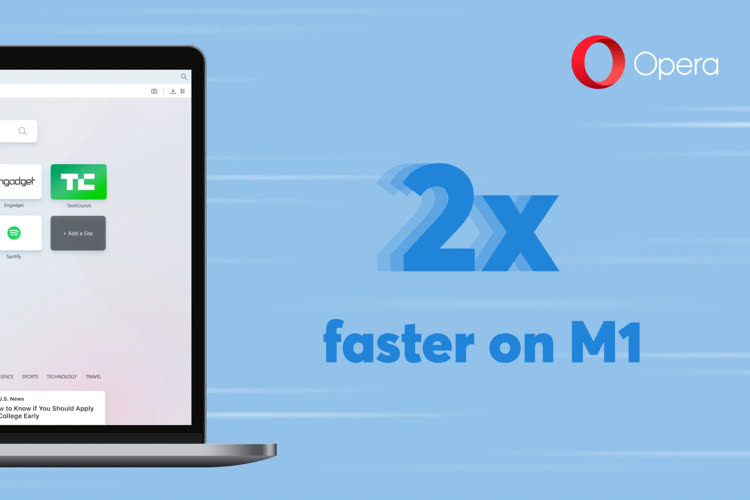 The Opera browser is in turn optimized for the Apple Silicon processor. According to its editor this may result in double performance.
In fact it may not be visible every time, some tasks may already be accelerated. Opera still cites access to sites and infections for services installed in the browser as the first beneficiaries of this reform.
In recent months, Opera has been integrating many online services directly into its browser interfaces. This is the case with Apple Music, Spotify, YouTube, Twitter, Instagram and other social networks and messaging (except iMessages). Everything has been gathered in a sidebar to avoid juggling multiple apps.
Another change in this version is the addition of a hotkey setting to use the flux function, this is a kind of shared notebook between the Mac version of Opera and its mobile cousin. We collect images, links, texts, files that will be accessible from both platforms. Shortcuts can also be defined to quickly launch a music service player or to open an integrated wallet.
In late March, it was Opera's smartphone version that was updated, both on its name and on its interface, which became slightly lighter.