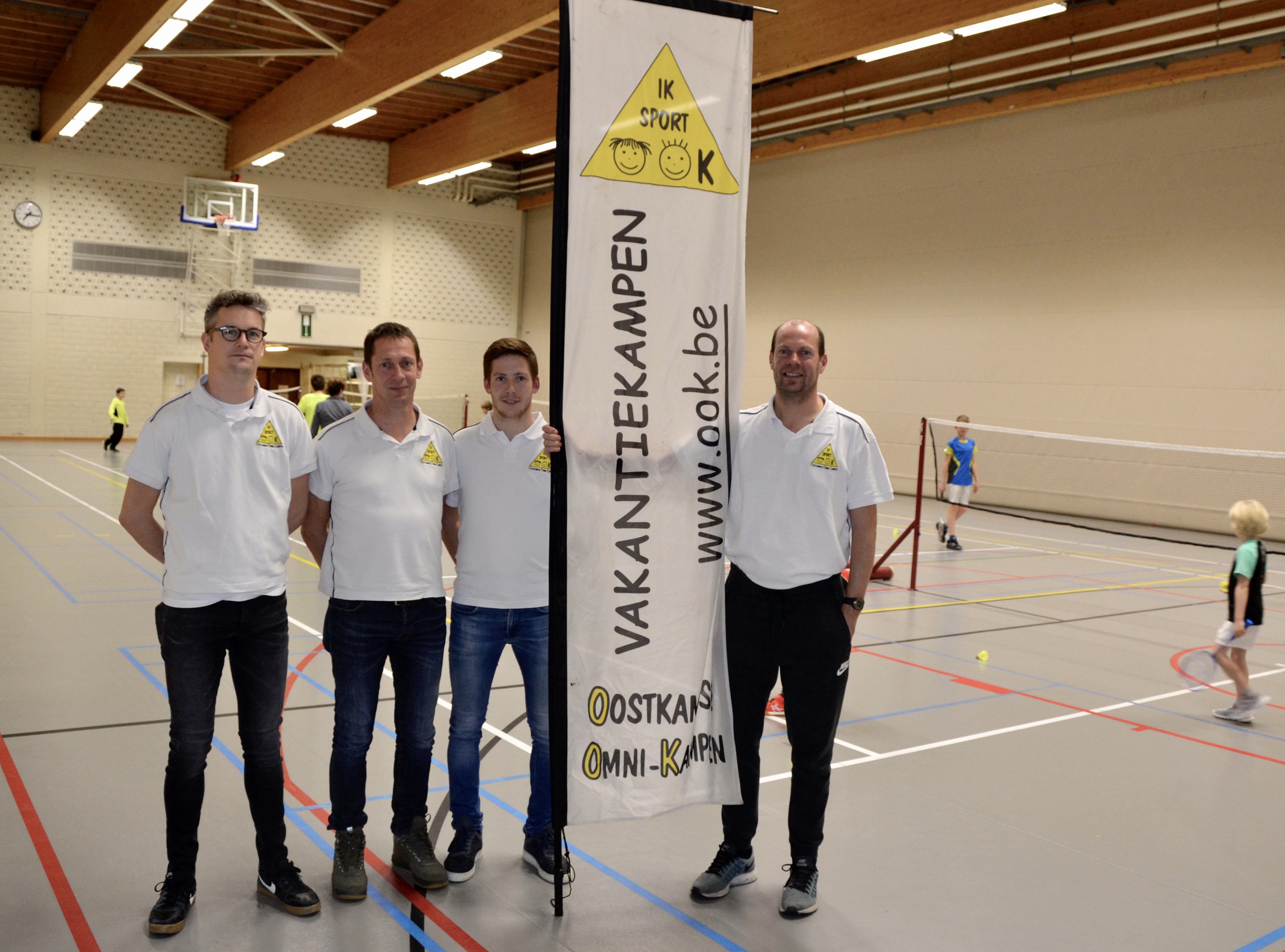 Ostakampase Omni-Kampen's new team: Frederick Duke, Nicholas Stale, Jonathan Stale and Olivier Stale (Excuse: Jan Deshpredriver)
Photo: Vaibo Sandra
Oostkamp –Ostkampse Omni-Kempen has plenty of opportunities to register for holiday camps. Organizers Nicholas and Olivier Stale and Jan Deskapdriver will now be reinforced by newcomers Jonathan Stale and Frederick Duke. Both have been active within the organization for many years and will now provide support primarily at a logistics and organizational level. "We are already active in eight different locations with our camps," says Nicholas Stell. "This extension ensures that we can use some reinforcement".
Registrations for Easter and summer camps are once again very smooth. So the offering is very diverse, ranging from adventure and pony camps to crick camps and cooking workshops, toddlers and primary school children. This year there are new Omnisport camps where you can opt for golf and co-challenge. The initiation of related sports such as golf and cricket completes this program. For shorter holidays, OOK organizes FUN camps in collaboration with the municipality. More information about all the camps: www.ook.be.