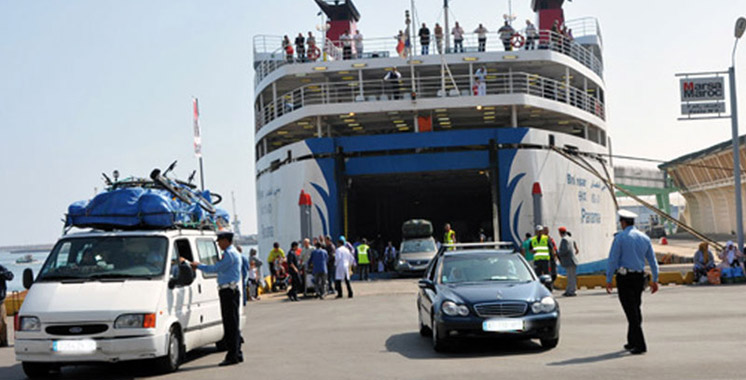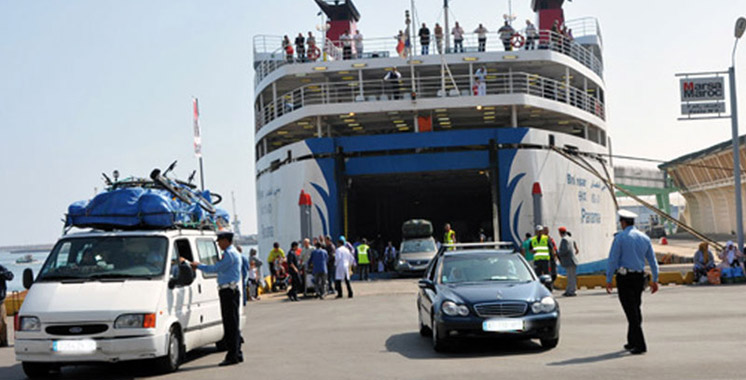 Health Ministry calls for more vigilance as summer season approaches
The summer period is favorable for the gathering of people. As the summer holidays are approaching and the school year comes to an end, the Health Ministry calls on citizens to be more vigilant. In a press release published on Saturday, the ministry once again urged all citizens to strictly follow the preventive and precautionary measures against COVID-19 recommended by the ad-hoc National Scientific Committee and the health authorities of the country. The call follows a relaxation of barrier gestures and the risk of spreading the virus with multiple visits and gatherings.
Since the virus is still circulating, we must be extra cautious, adopting barrier gestures, i.e. proper wearing of masks, respecting hygiene and physical distancing. It is strongly recommended to avoid unnecessary gatherings, especially with the gradual lifting of the night curfew. "Our collective respect for preventive measures and barriers represents civic behavior, highlighting the enormous efforts made and preserving the results and achievements," the ministry's press release said. Note that the number of new cases has been increasing in recent days, as well as active cases.
In the Health Ministry report released on Saturday 12 June, 455 new cases of infection have been reported, taking the number of active cases to 3,455. The number of tests conducted were 9,509 tests for a positivity rate of 4.78%. Severe or severe cases reached 204, including 5 under intubation and 97 under non-invasive ventilation. The Casablanca-Settet region has the most infections with 202 cases, including 163 cases in the city of Casablanca. For other regions, there are 91 new cases in Rabat-Saale-Kenitra, Sous-Massa (51), Marrakech-Safi (37), Tengger-Tetuan-Al Hosima (26), Dra-Tafilalet (26), Fas-Meknes (7), Layoune-Sakia el Hamra (6), Dakhla-Oued Eddahab (4), Gelmim-Oued Noun (3), L'Oriental (1) and Beni Melal-Khenifra (1).
Entry into Morocco: new conditions for Moroccans living in List B countries
At the time of going to press, the Ministry of Foreign Affairs on its Facebook page has provided new details concerning the conditions of access to the national territory for Moroccans living in List B countries. Thus, authorization before entering Moroccan territory is no longer required. Other conditions continue to apply, namely PCR testing of less than 48 hours and 10-day isolation in a hotel structure. The Health Ministry on Friday published health protocols governing travel to Morocco. Travelers from List A countries who have been vaccinated will be able to come to Morocco without providing a negative PCR test. It is sufficient to present a vaccination pass or a certificate which certifies that the person has been fully vaccinated.
Those who could not be vaccinated or could not be fully vaccinated are required to submit a negative PCR test less than 48 hours prior to boarding. It should be noted that a passenger health card, downloaded online before boarding or delivered on board the aircraft or ship, duly completed, specifically mentions the passenger's address and two telephone numbers , if necessary, to be allowed to trace it. The 10 days following its arrival in the national territory are even necessary for those who have been vaccinated. As per the said protocol, for passengers arriving from List B, they will have to have an extraordinary authorization given by the consular services as well as a negative PCR test on boarding, dating from a maximum of 48 hours. These passengers will be subjected to a controlled quarantine of 10 days by the local authorities at the cost of the person concerned in the pre-designated structures. Finally, a control PCR test is scheduled on the 9th day.
Internet geek. Wannabe bacon enthusiast. Web trailblazer. Music maven. Entrepreneur. Pop culture fan.