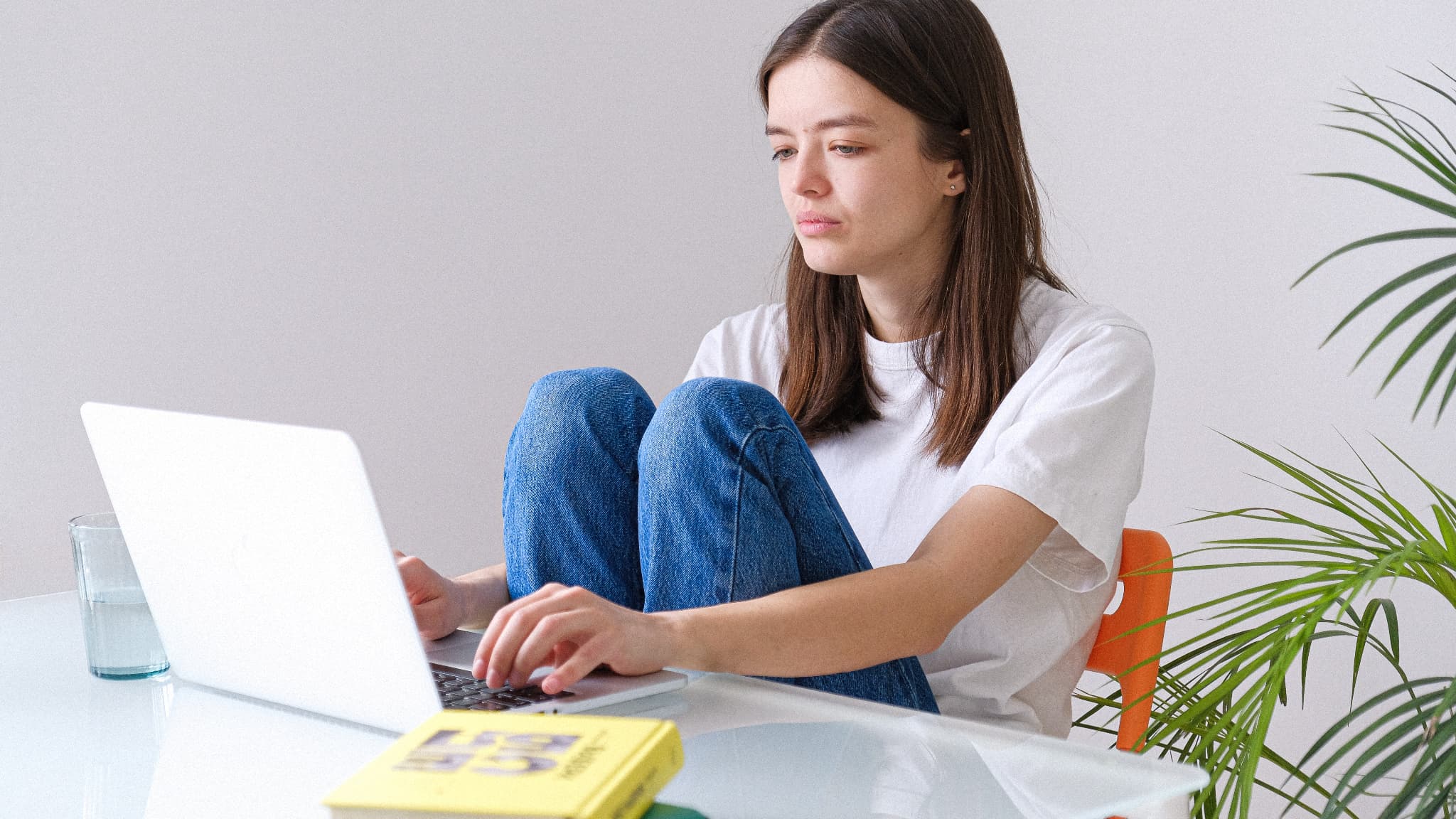 Loss of benchmark, sense of desperation: "millennials" often experience mass telecommutations imposed by health crises compared to older employees.
The figures are shocking. According to a study, regarding telecommunications, "nearly two-thirds (61%) of those under 35 say that the processes implemented by their company make their work more difficult, while only 36% of 55 And shares this observation ", experts in digital intelligence, published in early February.
In November, with 4000 people working in companies with more than 50 employees in France, Germany, the United States and the United Kingdom, the study also shows that "Millennials", being comfortable with computer equipment Despite this, they believe that this new way of working is wasting their time (85% against 20% of those 55 and older).
"The stake is more humane and managerial than technical", explains Christoph Nguyen, work psychologist. "It is a prejudice to claim that youth are digital native, hyper flexible, independent and want to work in a way that seems modern. They are losing their bearings because they don't have time to be 'abusive' to the company." . Its code and integration of business achieve the certainty that others are capable of transferring older workers to telecommunications. "
The difficulty is even greater for those who have discovered their occupation in the midst of an epidemic from home. 28-year-old Palin, a lawyer at a pharmaceutical laboratory in Paris, arrived on a trial basis in her new company during imprisonment for the first time. "I asked myself: If I didn't get out of there, did I do well to quit my old job? It was a little stressful time," she admits.
psychological distress
Young telecollars are reduced to interpreting emails and messages to capture the minds and personalities of their colleagues. Not enough for bonding. Results: 70% of workers under 29 are in psychological distress, twice with children aged 50–59, twice among 2009 French employees according to a survey conducted from 9 to 9 December.
In addition to the loss of reference points, loneliness associated with telecommunications is experienced by "millennials", particularly with sharpness. Legal manager for two years in the same company as Paul, Mary, sighs, living all day at home is hell.
Beyond the fact that she "likes to go to the office for social links", she shows a "loss of schedule": "Before I didn't see my email in the evening, nor on weekends."
Other factors explain the reasons for this disillusionment with telework. More precarious than those over the age of 55, "millennials" often begin their professional lives in small spaces, not conducive to work, sometimes in a shared apartment, and dependent on very young children. There is a possibility.
Sometimes future models are considered before the epidemic, with telecommunications being the object of a type of disenchantment that can push companies to adjust their strategy after going through a health crisis.
"There are not many organizations that have truly permanently revived the model of their work organization, they have only adapted it to the crisis", says Xavier Alas Luketas, a consultant in the prevention of anti-social risks. According to him, a reflection of companies is necessary, especially for "Millennials" who "operate more collectively in the network, than in the previous generation".