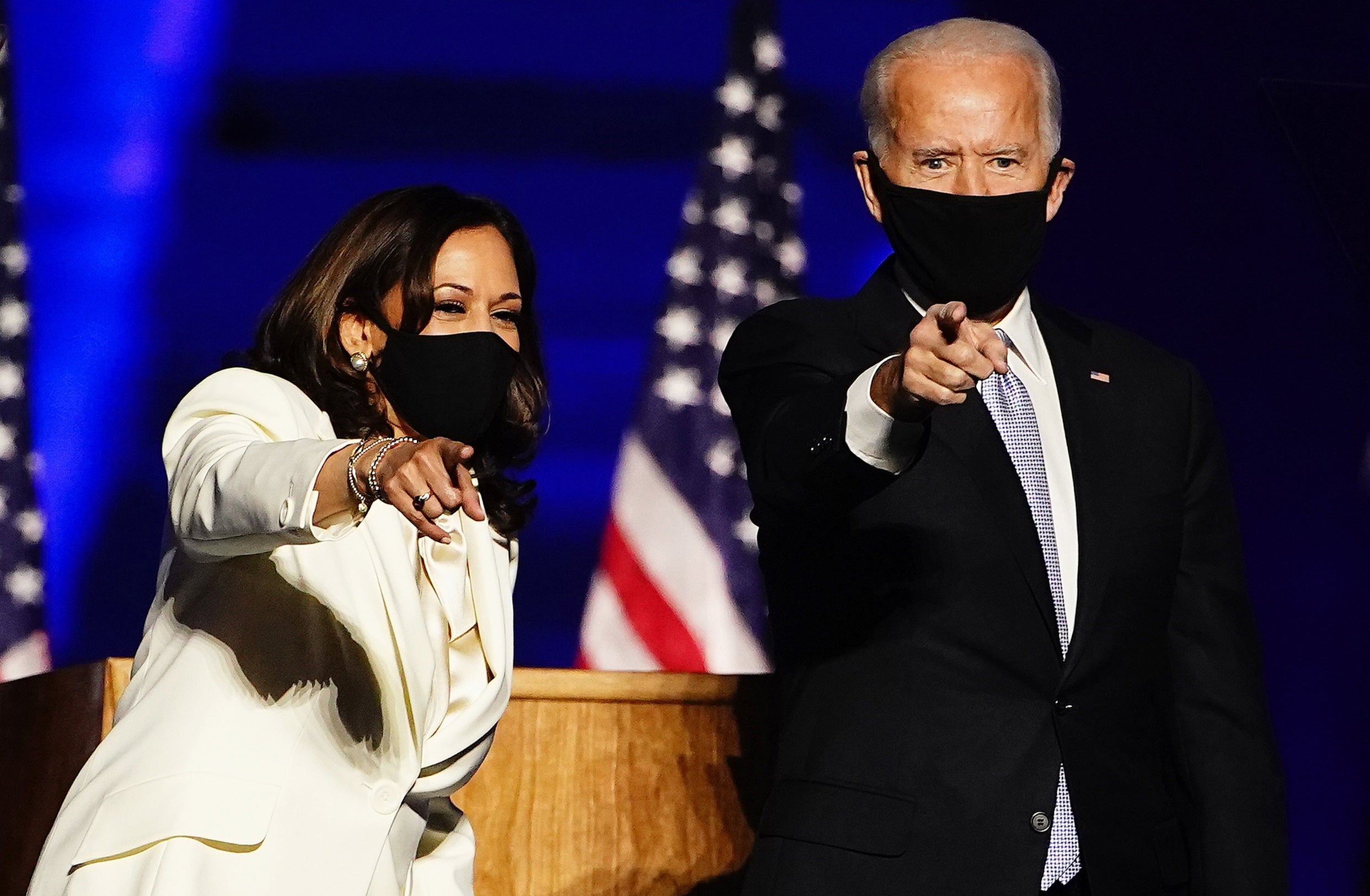 The pair have been chosen before three other runners-up, including frontline healthcare worker and doctor Anthony Faucy of the Black Lives Matter racist justice movement and President Donald Trump – who defeated Biden in the November election.
The magazine published the cover picture of Mr. Biden and Ms. Harris with the subtitle: "Changing America's Story."
"To change the American story, to realize that the power of empathy is greater than the fire of division, to share the dream of healing in a world of grief, Joe Biden and Orange Harris TIM 2020 Person of the Year," wrote Editor-in-Chief Edward Felsental.
The editorial note specifically highlights how Mrs. Harris was elected, saying: "Every president elected from the FDR has been a person in one year during his tenure, about a dozen people in a presidential election year. This is the first time we have included a vice president."
Mrs. Harris is set to become the country's first black and female vice president. The presidential electorate won the November 3 election with the most popular vote in U.S. history and 306 electoral college votes, and Mr. Trump, who has not yet acknowledged widespread fraud in the election, received 232 votes.
Time Magazine has been named one of the "Most Influential News of the Year" since 19227. Mr. Trump and his predecessor, Barack Obama, are among the previous winners.
Last year the magazine named Great Thanberg as Person of the Year as a young climate change activist. In 2018 the honor went to journalists who faced torture, arrest or murder for reporting. The cover of the magazine featured Jamal Khashoggi, Maria Resa, Wa Lone-Kiu Soo Soo and staff from the capital.
Internet geek. Wannabe bacon enthusiast. Web trailblazer. Music maven. Entrepreneur. Pop culture fan.