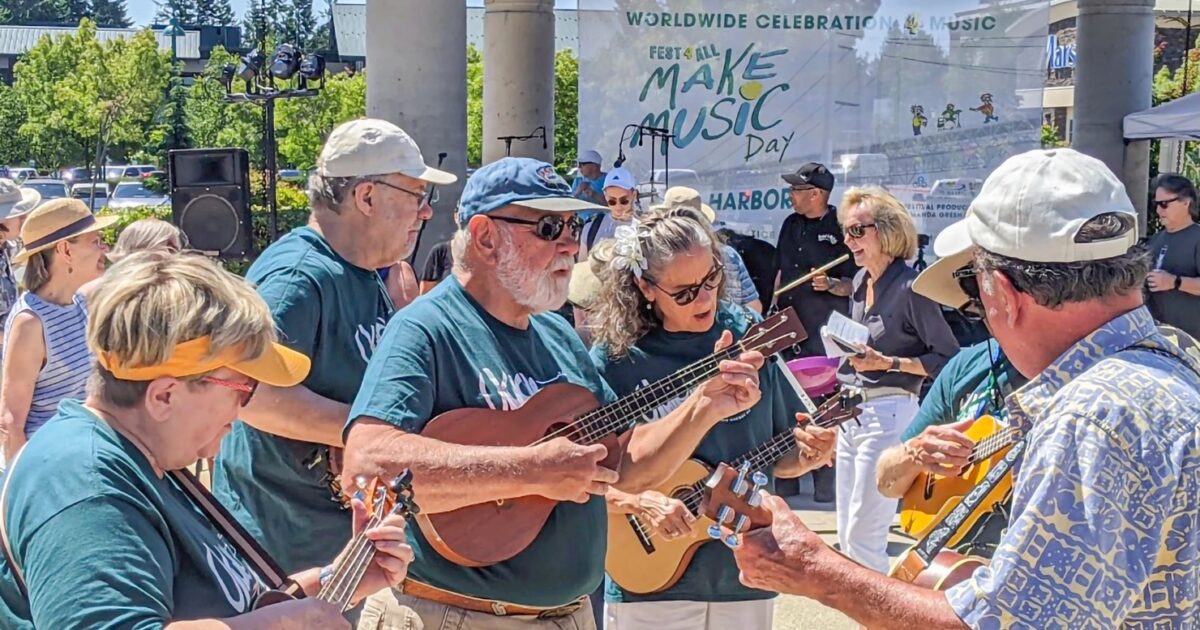 Arts & Performing Community
Summer officially arrives on Tuesday, June 21, as the calendar shows. Uptown will mark the occasion with Gig Harbor's second annual Make Music Day.
Music Festival is a worldwide music festival marking the arrival of summer. It started in 1982 in France. Today, it takes place in over 1,000 cities in 120 countries.
Gig Harbor Take on Make Music Day is hosted by Barbara Hammerman and her daughter Amanda Gresham, who also founded United by Music North America.
The concept is simple: bring as many musicians and music lovers as possible together as possible to share the magic of music. Anyone who touches, sings or enjoys music is welcome to participate.
Twenty local bands will perform in four scenarios set in different areas of the mall.
The festivities begin with a small ceremony in the afternoon on the Main Stage, located in the Uptown Pavilion. Everyone's parade will be welcomed up to the showcase stage near the Green House restaurant. The parade will be led by Harbor UKL Group and Pizza Box drummers.
Music starts at 12:45 p.m. on the Front Porch Stage (near Ben & Jerry's) with Robbie V; 1:00 p.m. on the Showcase Stage with the Weddell Twins and 1:30 p.m. at the Pavilion with the Octopus Ballet.
Home Goods also has a Spotlight Stage where students from Con Brio Piano Studio and other local bands will perform.
Other artists include United By Music Band, Billy Stoops, Sweet Mary, Thea Westcott and others.
The music continues on each stage until about 9 o'clock. Click here for the full programme.
This tradition will continue with the celebration of the winter solstice in December.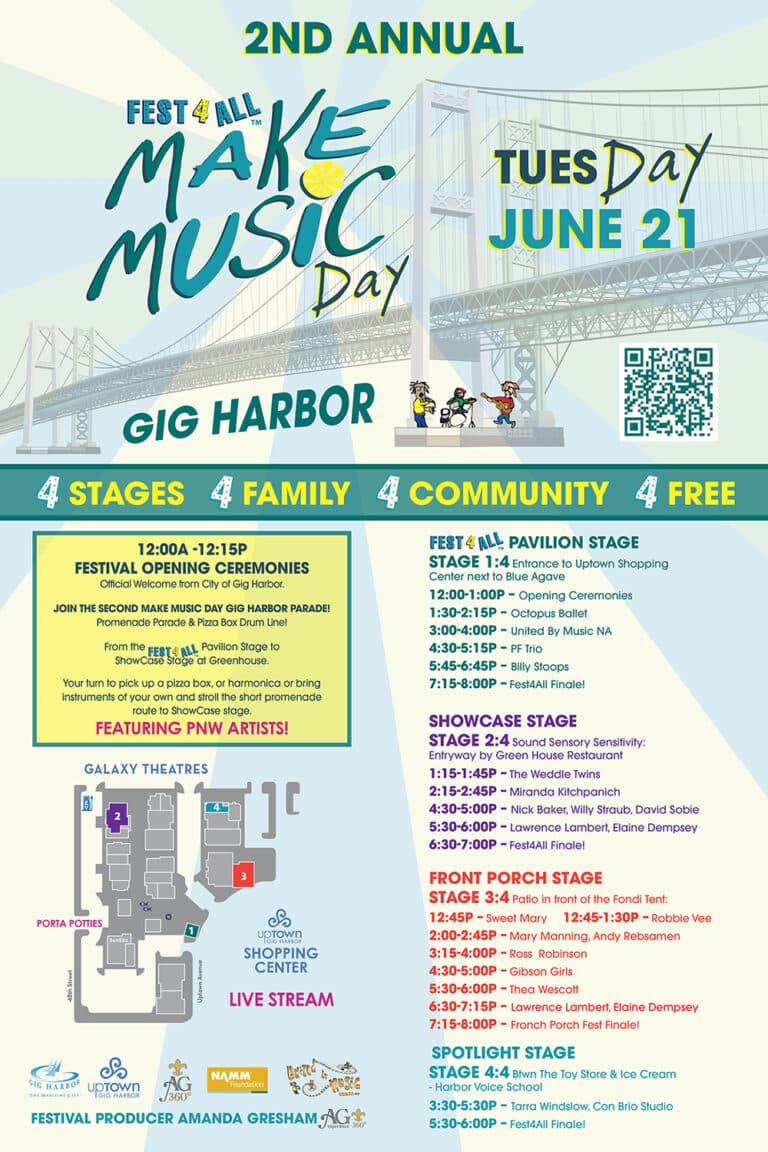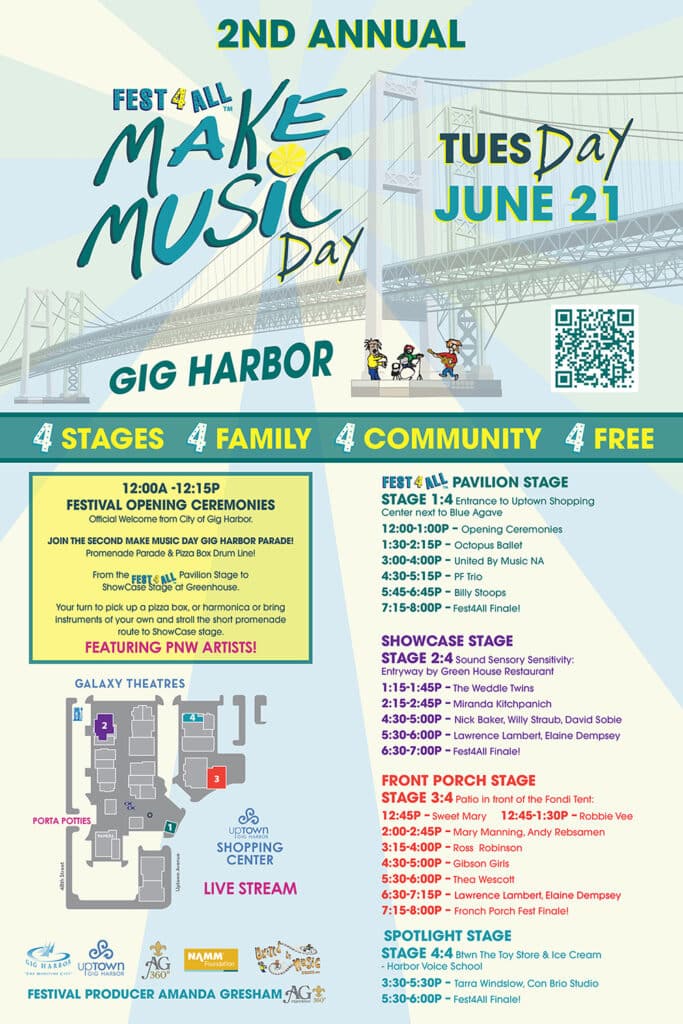 "Professional bacon lover. Grain guru. Award-winning Twitter nerd. Travel campaigner. Web fanatic. »
Tv ninja. Lifelong analyst. Award-winning music evangelist. Professional beer buff. Incurable zombie specialist.